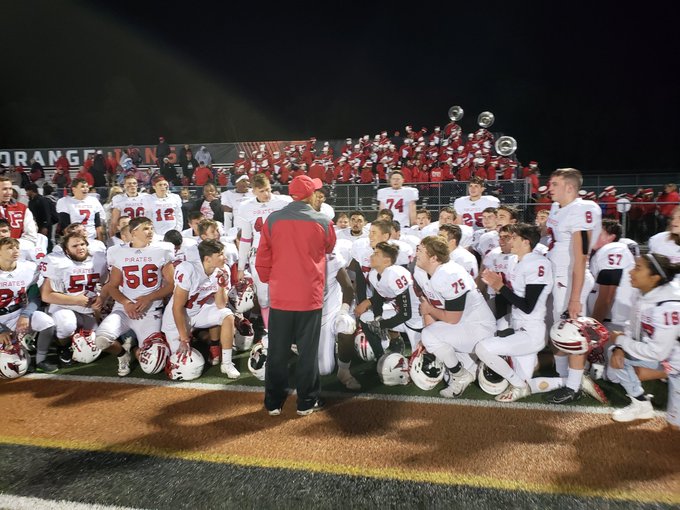 The Perry Pirates were a 51-point winner on Friday night, topping the Orange Lions 71-20 in a week six victory.
A key player in the win for the 6-0 Pirates was Desmond Malone, as he set a school-record with four interceptions, all in the first half of the big win.
Malone took back a pick for a score, and through six weeks of the season has recorded six interceptions, tops in the area.
Thanks to the effort of Malone he's the week six "NEOSI High School Football Player of the Week."
Malone won a competitive battle with Jake Fisher of Ellet, winning the award 57 percent to 31 percent. The 6-0 Pirates will play at Chagrin Falls on Friday.
The awards final voting went as follows
Desmond Malone Perry 57 Percent
Jake Fisher Ellet 31 Percent
Steven Navalinsky Elyria Catholic 10 Percent
A.J. Barner Aurora Greemen 2 Percent
Our 2019 NEOSI High School Football Player of the Week Award Winners
Week 1: Joe Labas Brecksville
Week 2: Bryce Newton Midview
Week 3: Ben Anderson Bay
Week 4: Garet Clark Strongsville
Week 5: Owen Bainbridge Stow
Week 6: Desmond Malone Perry