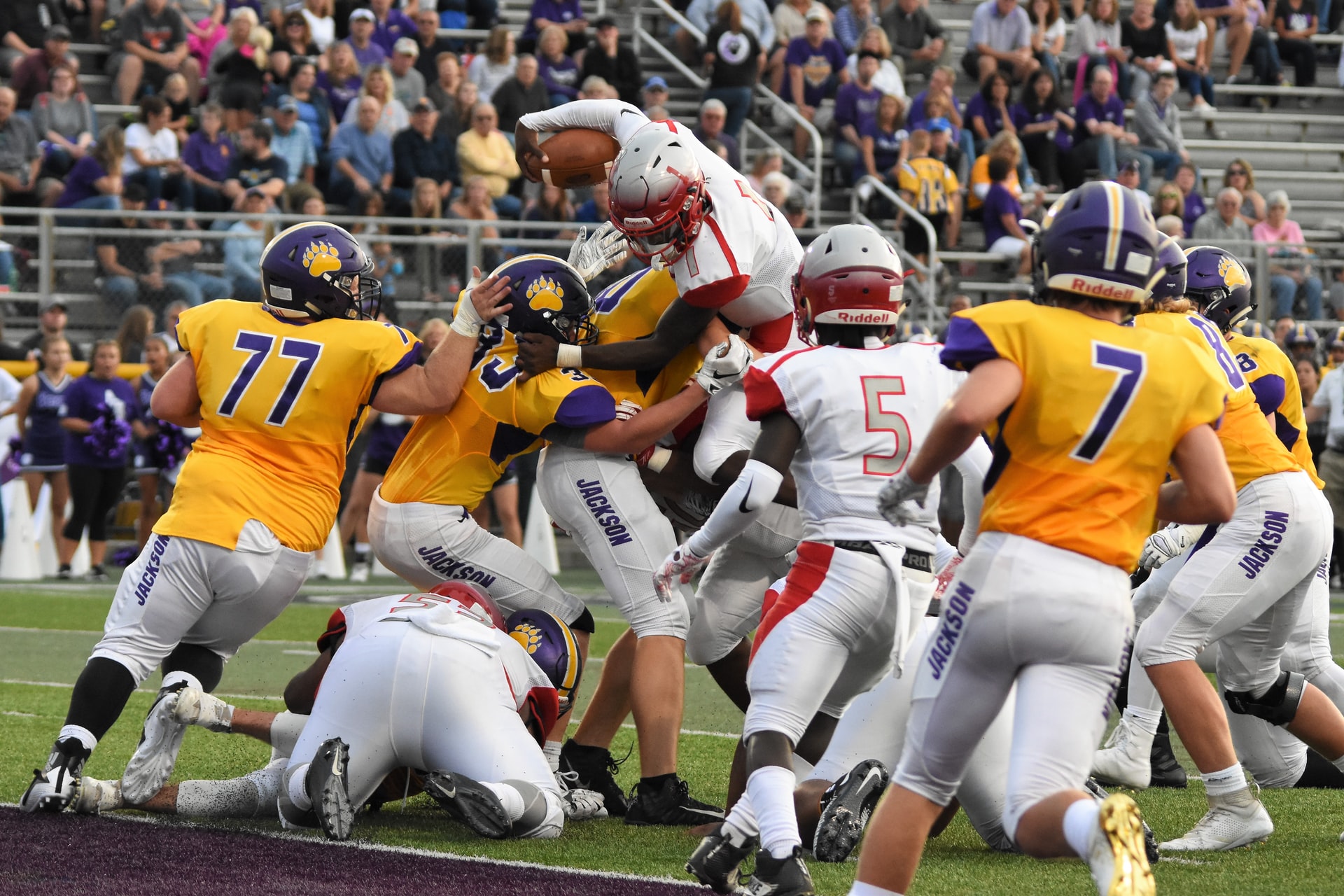 Most high school football players harbor a dream of making it to the NFL. The glitzy and uber-luxurious lifestyle of the top NFL players seems too tempting to ignore. Then there is also the possibility of signing multi-million dollar contracts and earning the admiration of countless fans.
But the reality of getting drafted in the NFL isn't a cakewalk. It takes years of training and perseverance to play football at a professional level. The sooner you start preparing to achieve that goal, the better.
High school is one of the most crucial stages in every NFL aspirant's journey. It is the time when athletes should start honing their skills and grab the attention of college coaches. Also, you need to identify the right colleges and complete all the steps of the recruiting process.
It is particularly important considering that over a million high school football players try to get into the NCAA's programs. However, only 2.9% get a chance to play at the NCAA Division I level. Overall, less than 10% of high school players compete at the college level.
That emphasizes the importance of taking control of your recruitment and preparing from an early age. This blog will discuss a few important tactics that high school football players should use to make it to the NFL.
Train Smarter
If you are aiming for the NFL, you don't need someone to tell you about the importance of training. Most players don't realize that training isn't restricted to football practice. The top NFL players have excellent speed and strength.
It would be best if you had the reflexes of a panther to respond to the moves of your teammates and opponents. Also, you must be agile enough to make strategic decisions in a high-pressure environment.
It highlights the importance of using a high-quality reflex training system, such as Blazepod. The Blazepod training kit comes with powerful LED lights that provide visual cues to sharpen your reflexes.
Players can sync the Pods with a mobile app that contains hundreds of pre-programmed training activities for different sports. Alternatively, you can create a customized training activity tailored to your goals.
The app collects real-time data from each Pod and empowers players with useful performance analytics. 
Apart from improving your reflexes, it is also important to focus on strength training. Exercises, such as weight-lifting, squats, push-ups, cycling, etc., help improve your stamina on the field.
Focus on Nutrition
The role of proper, balanced nutrition is as important as practice and training. Your goal should be to get a diet that keeps your body fit and healthy. Make sure your diet includes a mix of carbohydrates, proteins, and fats that will fuel your body as your shuttle between practice sessions.
Lean protein is particularly important for building and strengthening your muscles. Good sources of lean protein include:
Poultry and fish
Low-fat cottage cheese
Greek yogurt
Beans and lentils
Egg whites
Moreover, carbohydrates and fats are necessary for providing your body with adequate energy. Including whole grains, such as oatmeal, whole wheat and brown rice, in your diet is a good idea. Avoid junk and processed foods that are loaded with trans and saturated fats.
Instead, snack on fruits, nuts and seeds between meals to keep your body energized. Also, include a balanced mix of starchy and non-starchy vegetables in your diet.
Get Noticed
Here is the thing – you can't wait for college coaches to spot you from the crowd of a million high school players. Instead, you need to embrace a proactive attitude and start grabbing eyeballs before everyone else.
Start by putting together a captivating highlight video that showcases your best moves and skills. Keep the duration under five minutes and utilize every second to get coaches' attention. Utilize varsity game footage to impress coaches from the get-go.
Next, talk to your parents/guardians about shortlisting the colleges that best fit your goals. Ideally, you should have a minimum of 10 target colleges and five backup colleges on your list. It will ensure that you get a fair chance to find a program that is the right match for your needs.
Once your target list is ready, start reaching out to the respective coaches through various channels, including email and phone.
Don't Ignore Academics
It is easy for academics to take a back seat between training and contacting coaches. However, most NCAA programs require players to have good grades to be eligible. Also, it would be best if you had a decent score on standardized tests, such as the SAT and ACT.
It is a good idea to take your SAT/ACT in the fall of junior year. If your scores don't make the cut, you will have a chance to retake the test in the spring of your senior year.
Also, players must stay up to speed with the latest academic eligibility criteria for their target NCAA division levels. If your high school isn't known for sending players to NCAA programs, make sure you stay in touch with your academic counselor.
They will help you identify the right subjects and courses you should take to ensure eligibility. 
Prioritize Mental Health
Preparing for the recruitment process is going to be a stressful period. On the one hand, there is the uncertainty of whether you will make it to a top college from your target list. On the other hand, you have to deal with the pressure of balancing academics with practice and training.
You might even have to deal with many setbacks and rejections before you are accepted into a college program. The important thing is to stay confident and motivated throughout the rigmarole.
Players should consider seeking help from a professional therapist to deal with the nerves and jitters of recruitment. Also, it might be a good idea to cut down on social media time. It will help you avoid the anxiety of watching your peers get recruited while you are still struggling.
Getting 7 to 8 hours of uninterrupted sleep every night is equally important for your mental wellbeing. 
Closing Thoughts
The reality of getting drafted in the NFL is far removed from the fantasy you might have concocted in your mind. As a high school player, you still have a few years to maximize your prospects.
Utilize the time to identify suitable college programs and reach out to coaches with an eye-catching highlight video. Also, focus on using the right training strategies to build your reflexes and strength.

NEO Sports Insiders Newsletter
Sign up to receive our NEOSI newsletter, and keep up to date with all the latest Cleveland sports news.