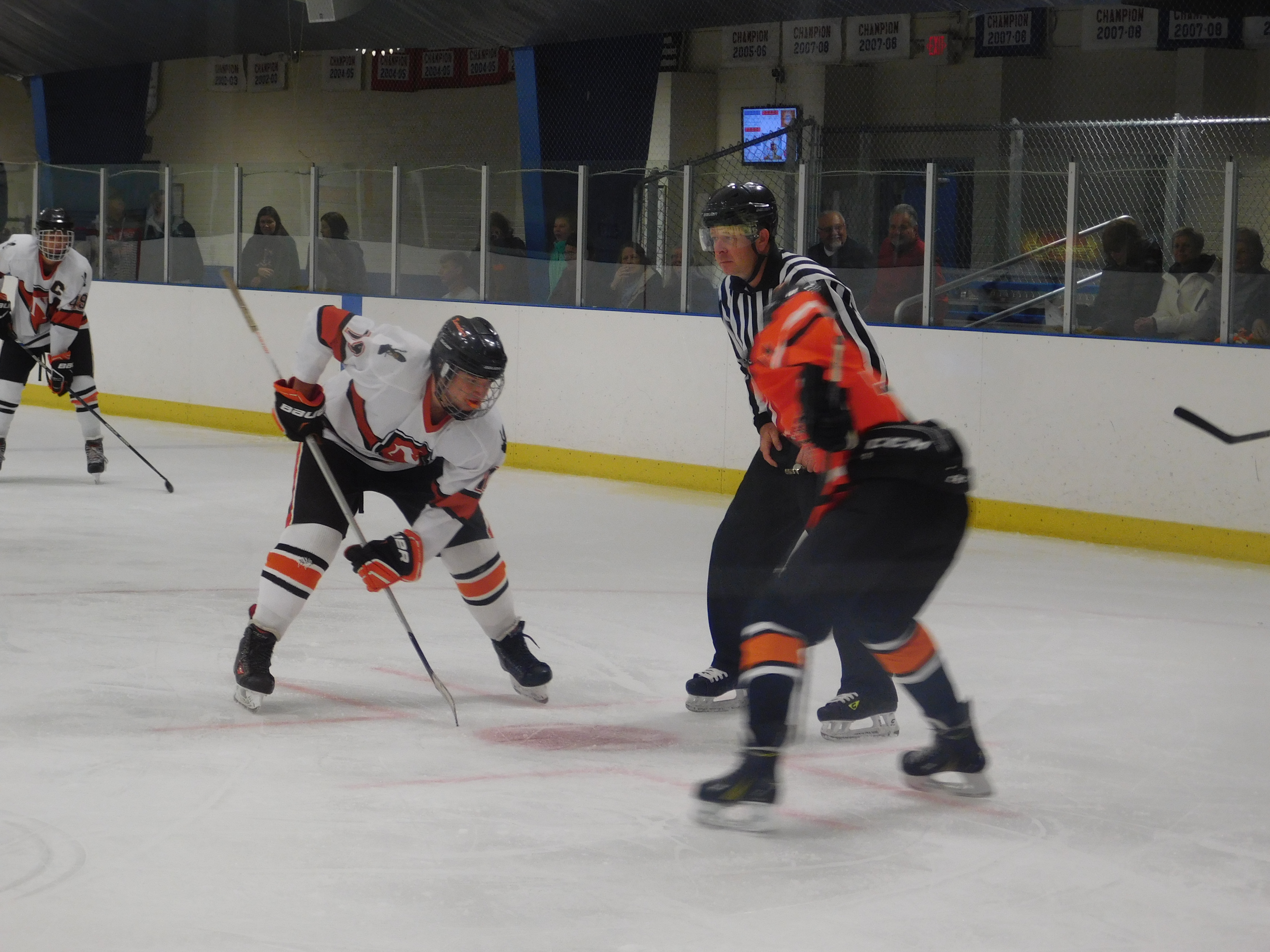 Wednesday was another wild night of hockey action in Brooklyn as three more teams' Baron Cup title dreams continued, and three more teams were sent packing as two Baron Cup I games highlighted the action along with a Baron Cup III game.
Wednesday's opener saw Lakewood do just enough to move on as they took care of business against the Nordonia Knights with a hard fought 2-1 win.
The Rangers win earns them a shot at the #1 seed the Avon Lake Shoremen in a game that will be played on Saturday at 1pm.
The second game was the first game of Baron Cup I, and it was all Shaker Heights, as the Red Raiders, the #1 seed of Baron Cup I, cruised to a 6-2 win over Solon.
Shaker will take on Kenston, as the Blue Bombers topped North Olmsted in the night cap on Wednesday in a thriller, as the Bombers won over North Olmsted 3-2 in overtime in a great game.
Kenston and Shaker will meet in a semi-final at 5:30pm on Saturday in what should be a great game based on the last time these two teams played just a few weeks back.
That moves us on to today, as three games will again take place in Brooklyn, starting with a game in Baron Cup III, as #2 Normandy will take on #3 Aurora at 4:30pm.
The Invaders had a solid season going 8-2 in Blue North play, and 21-5 overall. They scored 117 goals, including seven in a win over CVCA back on January 23rd.
Aurora was 14-6-1 on the year, and they outscored their opposition by 38 goals, so this matchup should be a good one to start play Thursday.
The second game will take us back to Baron Cup I, as #2 seed Rocky River will skate against #7 seed Midview at 6:30pm.
The Pirates went 18-10 this year, including a 4-3 win over the Mentor Cardinals back on January 7th.
The Middies went 9-7-3 this season, and will have a tough task ahead of them as they look to move on to the semi-final on Saturday against the winner of the Thursday 8:30pm game.
That game will seed #3 seed Strongsville take on #6 seed Mentor to wrap up play in day four. The Mustangs won the Red South division, going 22-6-3, going a plus 76 in goals this year.
The Cardinals were 20-8-1 and the winner of this matchup meets the winner of Rocky River and Midview on Saturday at 7:30pm Saturday.
NEO Sports Insiders will cover EACH and EVERY GAME of the tourney of 24 teams, and also EACH and EVERY game of the tournament will be broadcast LIVE on one of our partner sites – AllSportsCleveland.com
Don't forget, you  can hear EVERY GAME of the Tourney by clicking HERE – starting Today at 4:30pm.