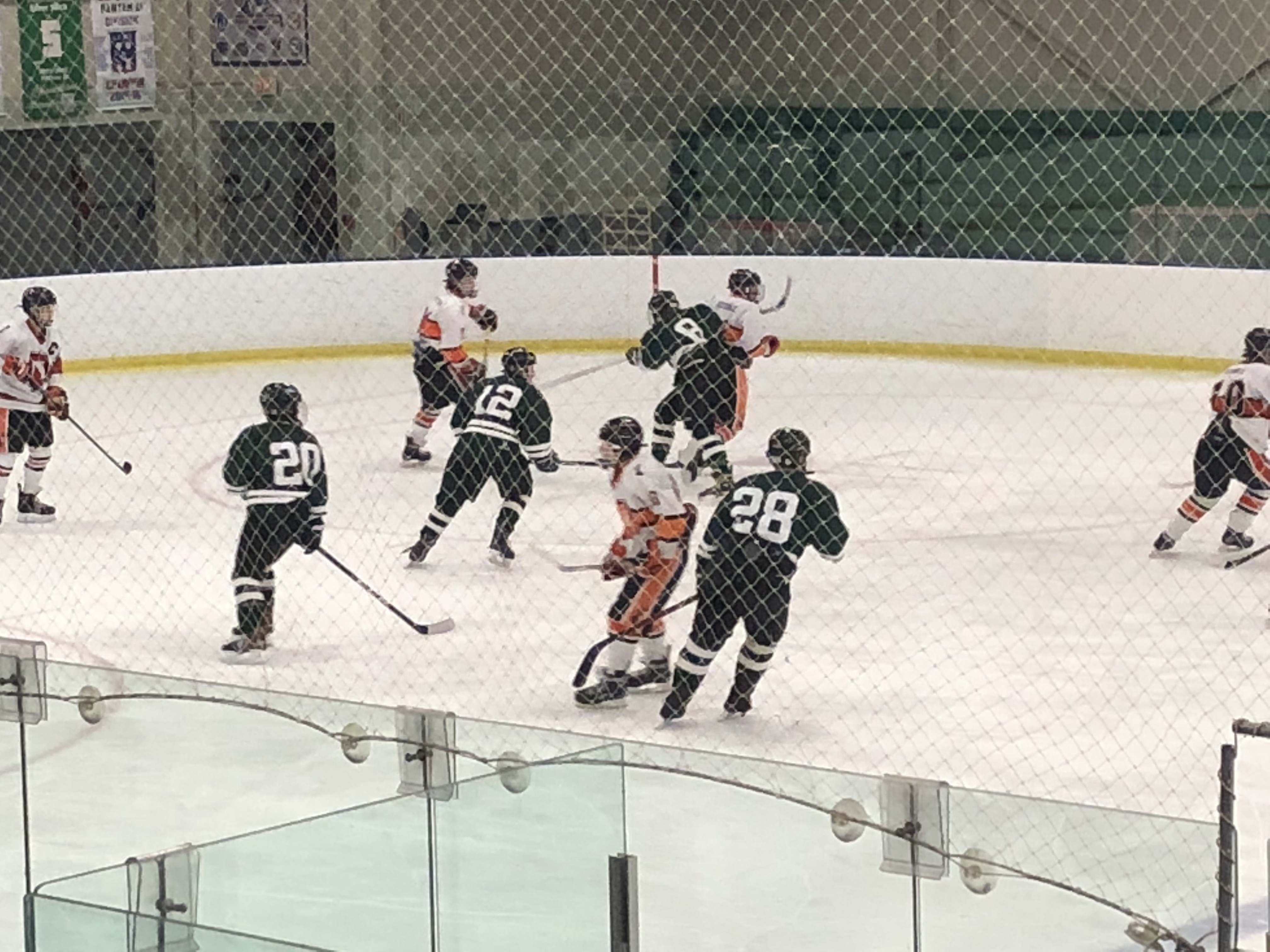 BROOKLYN, Ohio- Thursday was a rematch of last year's first-round matchup in Baron Cup III between the Normandy Invaders and Aurora Greenmen. Last year, Aurora was able to storm back and upset the Invaders en route to a championship appearance.
This year, revenge was served by Normandy.
The game started off scoreless after a fairly clean frame of hockey, both teams staying away from the sun bin. It appeared early on that Aurora had the advantage offensively, as they got numerous shots on net in the first fifteen minutes of play. The teams would head into the break scoreless.
The second period began in favor of the Greenmen, as team leader Tomi Pirinen beat Normandy goaltender Alexis Ryan to kick off the scoring at the forty-six second mark of the middle stanza. Alex Franke would match the score at one apiece when he had the puck bounce off Aurora goaltender to fall into the net at the 10:47 mark. However, Jack Pfiffner would send Aurora into the locker room with a 2-1 edge after potting the puck late in the frame.
Alex Franke got the momentum going for the Invaders in the final frame with a fast strike just fourteen seconds in after slapping home a power-play goal. Philip Kostal gave the Invaders their first lead with just under three minutes to play and Kyle Ryan nailed an empty-netter to seal the deal on a 4-2 win.
The Invaders now look toward a semi-final clash with Mayfield, who upended the Brooklyn Hurricanes in round one.