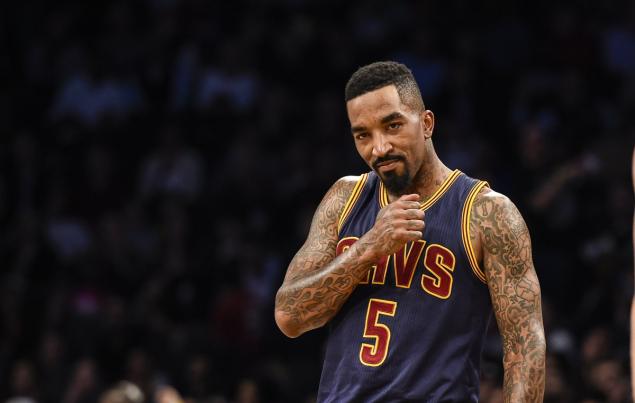 The 3-1 Cavaliers will be without guard J.R. Smith for at least two games due to a knee contusion that took place during Monday's game vs the 76ers.
The Cavs guard left the game in the first quarter with the contusion and did not return.
He had an MRI on Tuesday and where it was discovered that he also has quadriceps tendinitis. The next two home games for the Cavs are vs the Knicks (Wednesday) and Philadelphia (Saturday).
Smith is averaging 4.8 points, 3.5 rebounds and 2.5 assists in 23 minutes per contest through four games.