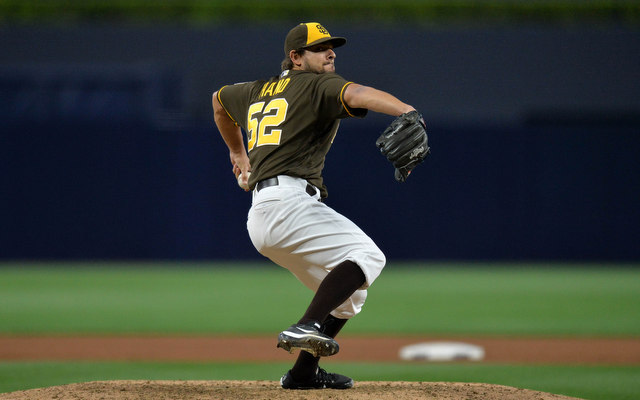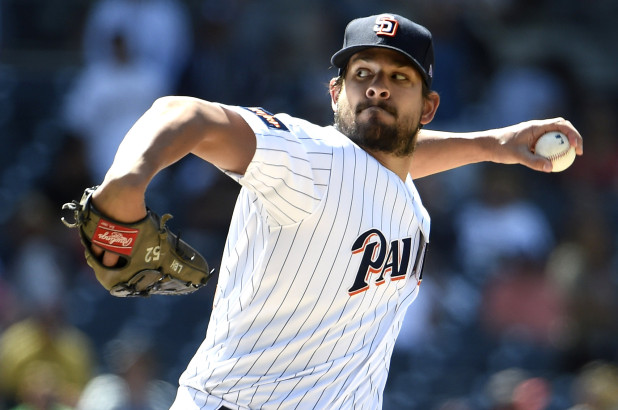 4. Where Did Hand Come From?
Just two years ago Brad Hand was far from a household name among top Major League relievers, but has continued to develop to the point where he was the big name is Thursday's deal to the Indians.
Born in Minneapolis, Minnesota and drafted by the Marlins in the second-round of the 2008 MLB draft, here he is 10 years later ready to be a huge key in the Indians run to hopefully another World Series.
He was claimed off waivers by the Padres on April 8, 2016, and right away pitched a lot for San Diego, throwing mostly in the 7th innings of games. In 22 of his appearances he threw more than one inning.
In 2016 he threw 89.1 innings, leading the league with 82 appearances. He also averaged 11.2 strikeouts per nine innings on the year, up from 5.9 strikeouts per 9 he averaged over his 90 games with the Marlins.
San Diego moved him into closer role once Brandon Maurer was traded in late July of 2017, and ended up saving 21 games wrapping up the year with a 2.16 ERA and 104 strikeouts.
For the Indians pen, to say he's a welcome addition is an understatement.