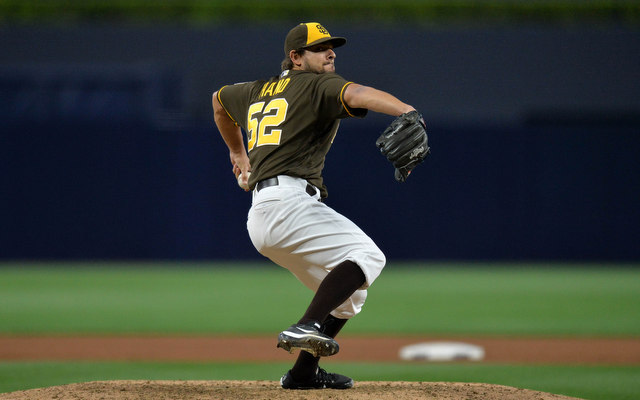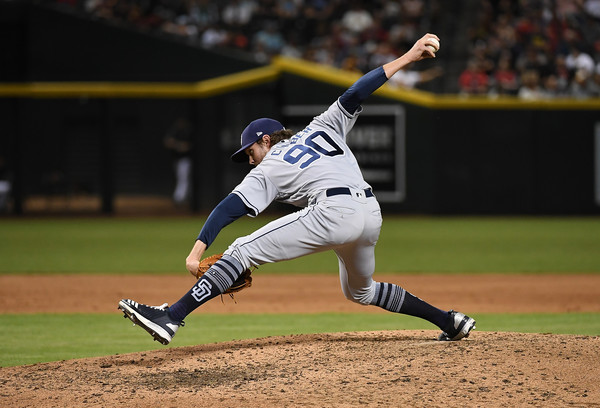 3. Cimber's "Submarine"
When you see new Indians reliever Adam Cimber throw, you might right away think of it as a submarine, a style of pitching that Dennis Eckersley, Dan Quisenberry and Kent Tekulve made famous and threw with during their successful MLB careers.
Cimber doesn't have the entire submarine down, but it's more of a low sidearm that looks a lot like a submarine pitch.
He started using the pitch at the age of 14, and it worked well enough so he could make his high school baseball team in Portland, Oregon.
In order to make the Padres roster this season, Cimber sat and watched hours upon hours of video of Orioles right-hander Darren O'Day, whose sidearm delivery, pitch mix and velocity are similar to his own.
And speaking of homework, Cimber actually sat and studied every pitch from O'Day's All-Star 2015 season, trying to take away what worked and what he could implement.
It's worked, and while he's been good all year again right-handed batters, he's getting better against lefties.