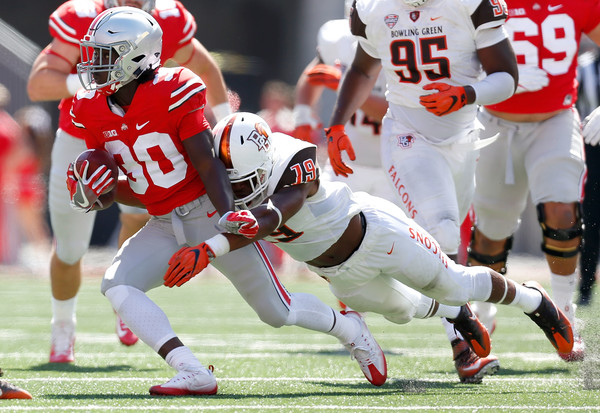 By: Ryan Strodtbeck
Week 3 has come and gone. Currently, the Bowling Green State University Falcons sit at a 0-3 record. Not the ideal start if you are Bowling Green or Head Coach Mike Jinks. I mean, worst comes to worst you at least want to see improvement every week you play and at the rate the Falcons are going it seems as though they are regressing week by week.
In Week 1 they played Michigan State, and although the outcome showed a rough game on the scoreboard, those who saw the game thought that they actually played better than expected. Things looked to be promising for Bowling Green.
Then came week two and that game wasn't pretty. The Falcons fell down early to the FCS South Dakota Coyotes and couldn't climb their way out. They dropped the game 35-27.
Finally this past weekend the Falcons didn't show up at all. Getting ran over by Northwestern by a score of 49-7. So what are a couple of things we have learned from the Falcons after their loss to the Wildcats and the past couple of weeks?