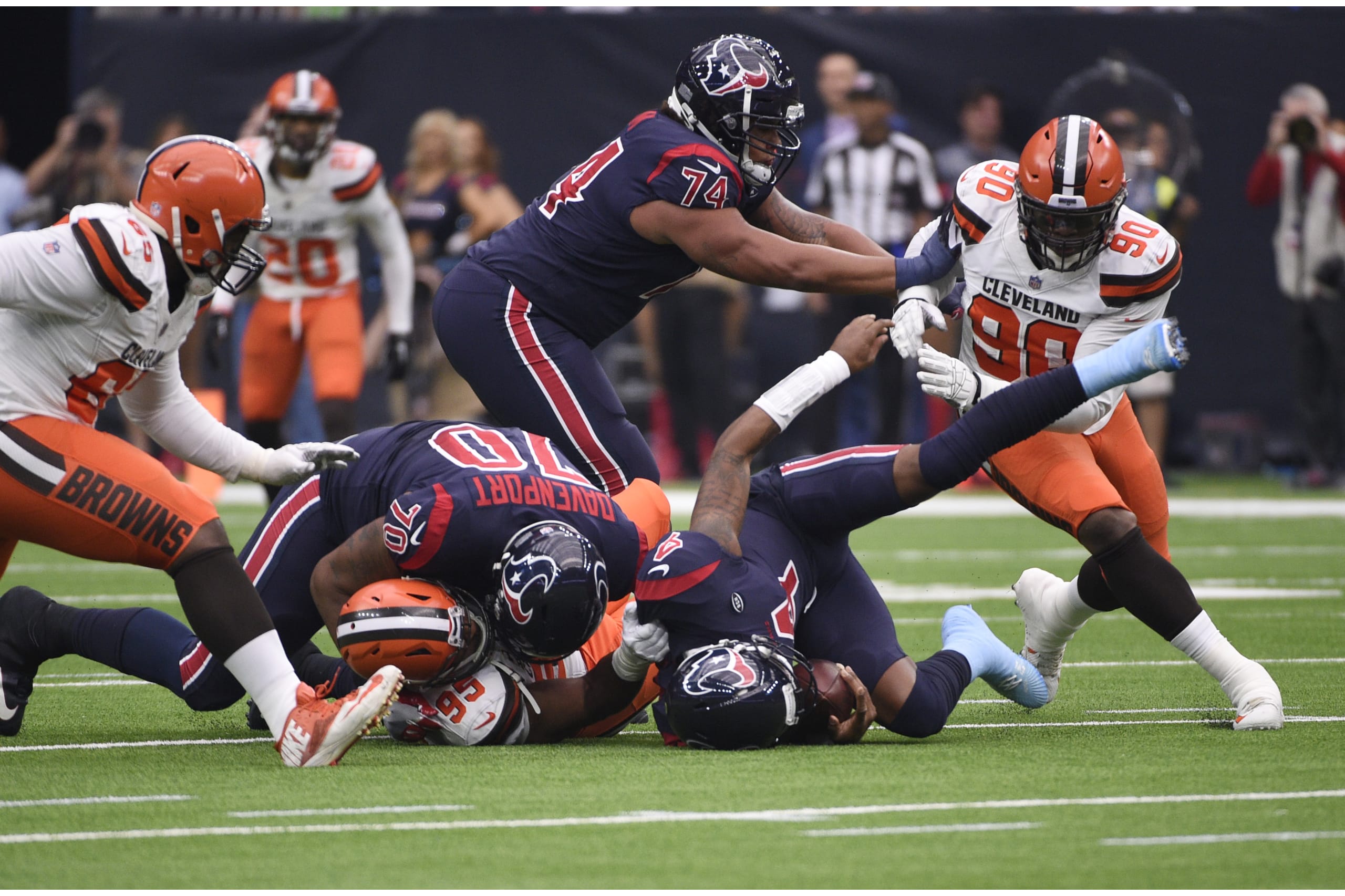 By Nick Broulis
The Browns know, based on how multiple players talked after the game, that the slow start, miscues and penalties cost them a win down in Houston as the Texans won their ninth straight game.
Cleveland was shut out in the first half and played their second worst first half of the season, probably only behind the first half against the Chargers.
Baker Mayfield had his worst half of his career, throwing 3 interceptions and looking frustrated at times. This is not alarming. Mayfield was simply having a hard time adjusting to the defense and reading the coverage.
I was just curious when he would have a half like this and how he would respond. Baker had a better second-half. His final stats were 29/43 for 397 yards, 1 touchdown and 3 interceptions. Not Mayfield's best game, but he did a solid job of bouncing back in the second half.
Antonio Callaway had a good day, if you take away the fumble at the two-yard line. I certainly hope Callaway knows next time to switch the football to his other hand and run away from the defenders.
Callaway, from a stat stand point, did have a nice game. Antonio had 3 catches for 84 yards. Cleveland was called for a holding penalty, on what would've been a huge TD strike from Baker to Callaway. I thought the holding call was weak and could've been a no call.
Based on what I saw, the Texans definitely game-planned for both Duke Johnson and Nick Chubb. Neither were very effective.
How impressive was Jarvis Landry? Landry made two very impressive catches. For the day, Landry was targeted 9 times, catching 6 passes for 103 yards. I can only imagine how good this guy can be if he wasn't the center of attention for defensive secondaries.
Cleveland doesn't have the best offensive line in football, but after today's game, the Browns have now gone 3 straight games without allowing a sack, and yes, I'm sure Mayfield appreciates that. Coming into this game, I knew Houston had one of the best, if not the best defensive line in the NFL.
So, for everyone who wants to say that Cleveland has a bad offensive line, yes, I was saying that at the beginning of the season, you might want to consider how well they've been playing lately. By no means am I saying Cleveland doesn't need more O-linemen, but they've been playing better over the past three or four weeks. They deserve some credit.
I, again, was impressed with the constant pressure the Browns were able to get on Texans QB Deshaun Watson. Only one problem, Watson was still able to extend the play or slip away from defenders. It's always great when just your defensive linemen are able to get pressure without getting help from the linebackers and/or defensive backs.
A glaring weakness for Cleveland is their secondary and the amount of big plays they allow each game. Browns rookie cornerback Denzel Ward has played solidly, but he left the game with a concussion. Cleveland is already thin when it comes to talent in their secondary. From what I've heard, Terrrance Mitchell may be able to return this Sunday.
Cleveland will now get set to welcome the Carolina Panthers to Cleveland. The Panthers are fighting for their playoff lives, so the Browns are in position to all but destroy the Panthers playoff hopes if they can win at home again.