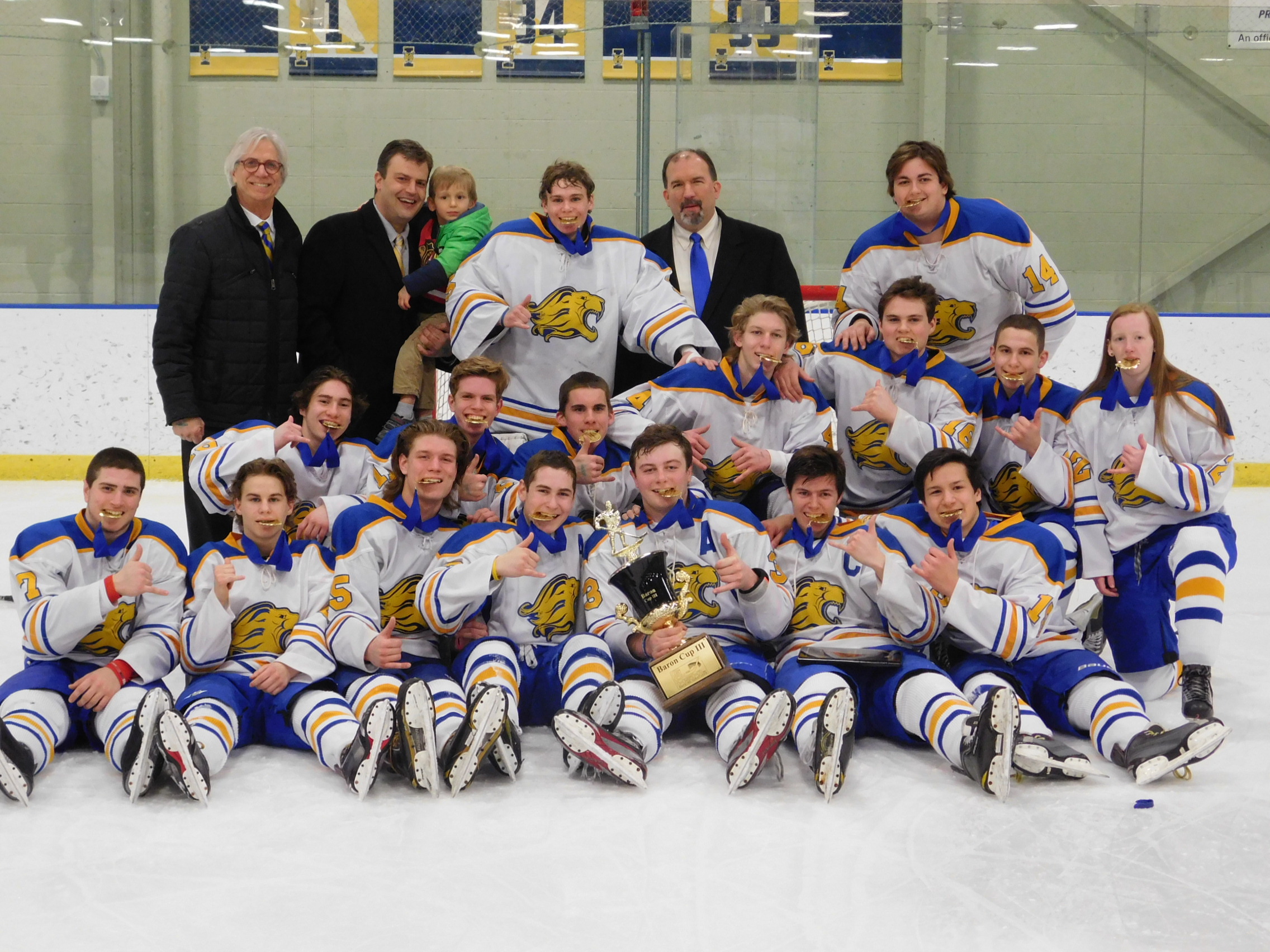 BROOKLYN, OHIO – It didn't come easy for the NDCL Lions, but Sunday their offense came through when it needed to, as they scored two goals in less than 20 seconds, overtaking the Bay Rockets for an eventual 5-2 win to capture the Baron Cup III Championship.
The Lions went through three teams to capture their second straight Baron Cup III title, but it wasn't without a fight after they trailed Bay at one point Sunday 2-0.
The Rockets, who were the 6th seed in Baron Cup III action, gave a tremendous effort, and had NDCL on the ropes before Joe Iademarco, who scored five goals for NDCL in their 8-2 win over Parma Saturday, scored two goal in the third period to put the Lions on top for good.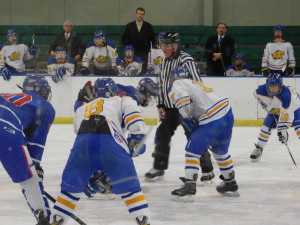 The two teams went the first period scoreless before Bay was able to slip two goals across to take a 2-0 lead in the second period. The second Bay goal was a short-handed goal that sent their fan base in a frenzy as they smelled upset over the top-seeded Lions.
While the Rockets were building their lead, the Lions were shutdown in the first 30 minutes by the stiff defense of Bay. Iademarco along with fellow offensive standout Grey Wilson were turned away time after time.
Finally though NDCL was able to close it to 2-1, and then the Lions tied it with 10:58 to play to tie it at two apiece, setting up the heroics of Iademarco.
The Lions offensive star put NDCL ahead for good with a goal with 7:58 to play, and then came right back with another goal 18 seconds later, putting them up 4-2.
NDCL iced the game with a final goal with 3:58 to play to end the scoring at 5-2, clinching their second straight Baron Cup III Championship.