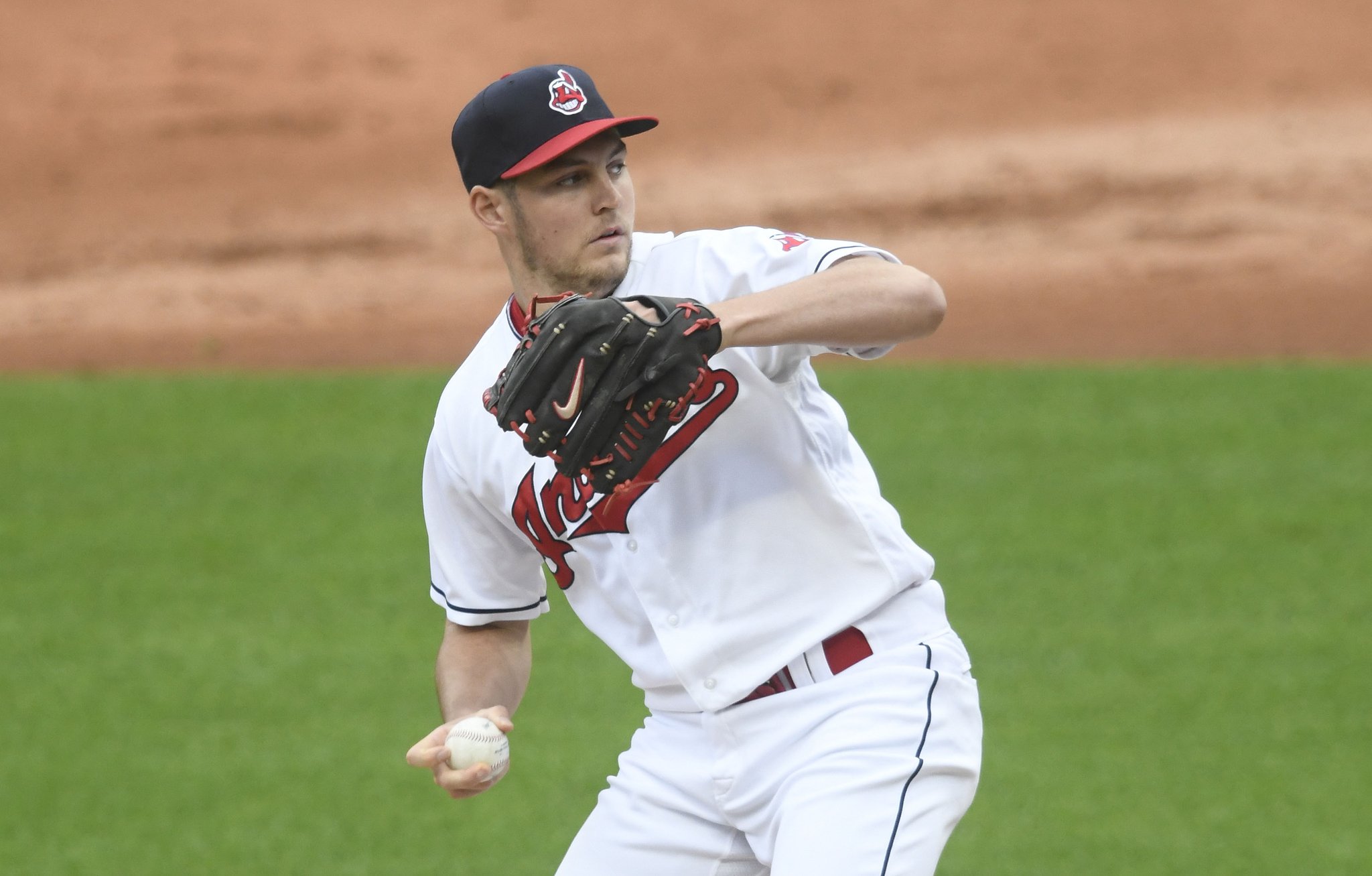 CLEVELAND— Well, a no-decision is better than a loss. Starter Trevor Bauer's record will stay at 5-5 in the season after pitching 5.2 innings against a team that can hit.
The Los Angeles Dodgers recorded six hits off of Bauer. The biggest blow was a two-run home run by Yasiel Puig in the top of the second inning, Bauer stayed calmed and trusted his offense.
 
The Indians were able to get a run in the third, as Michael Brantley singled to right to score Daniel Roberson who doubled to start off the inning. Things would become more interesting when Roberto Perez hit his first home run of the season off of ace Clayton Kershaw in the fifth.
 
Bauer did get in some trouble in the sixth inning, giving up a double from Cody Bellinger and walking the last two batters he faced.
 
"I threw a lot of bad pitches that didn't get hits tonight," Bauer said. "I thought the results were better than how I pitched, glad to keep the team in it even if I wasn't at the best."
 
After Bauer exited, the Dodgers rallied in the late innings. Cody Bellinger belted a go-ahead solo homer off Andrew Miller and later hit his second homer of the night off of Dan Otero in the ninth to pretty much seal the deal.
 
The Indians started their own rally in the bottom the ninth when Daniel Robertson homered to left but that home run wasn't enough.