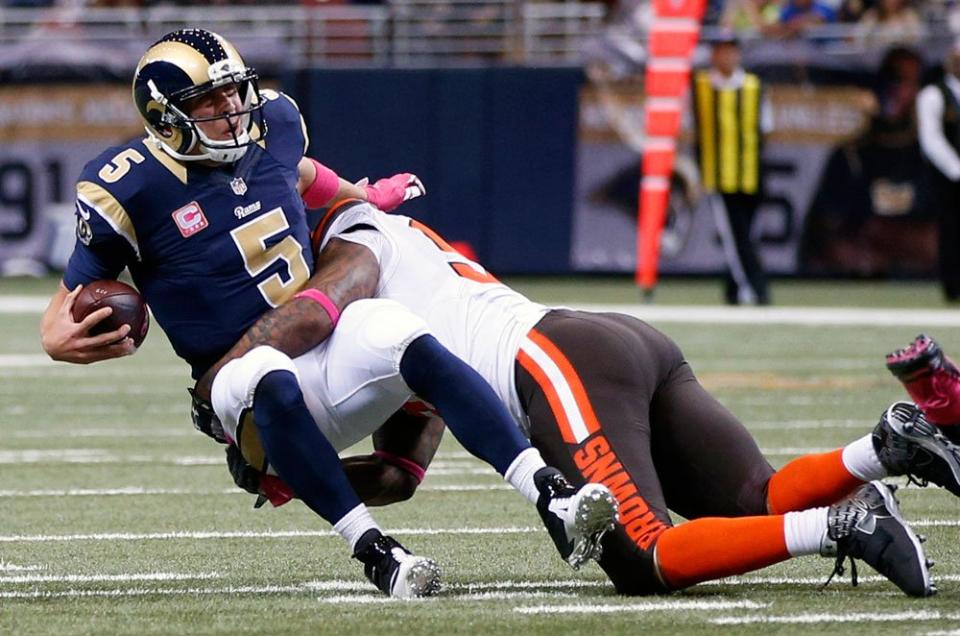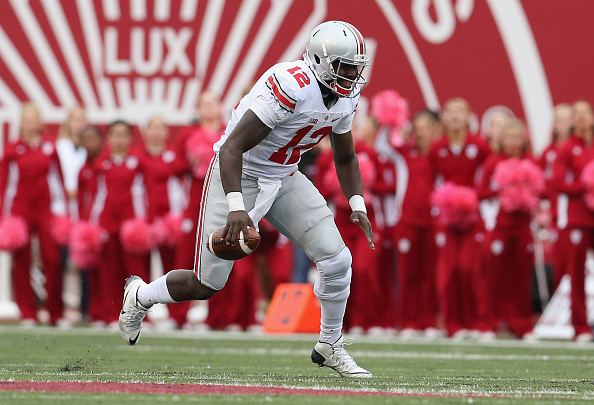 Granted there are teams that had success with their first round picks. Newton in Carolina first overall, Luck with Indy first overall, and Blake Bortles in Jacksonville third overall. However, it's hard to get those guys at the top of the draft if you're in the middle of the pack. The Browns can be in that middle of the ground this year again and be faced with the hard dilemma of what to do. Many fans at the beginning of the year were in the fail for Cardale Jones chant.
After eight weeks, we have seen Cardale get demoted to second string. This draft could be setting up like some of these other ones in the past. There doesn't seem to be a clear cut dynasty changer most of the way through the season. This year could be one of that middle of the ground years where teams may reach for a QB or other teams can wait until the second. Among guys in contention for that are Connor Cook of Michigan St., Jared Goff of Cal, Cardale Jones of Ohio St., Christian Hackenberg of Penn St., and Paxton Lynch of Memphis.
It may seem early for some to already be talking about the draft, but sitting at 2-5 with the Cardinals, Bengals, and Steelers coming up things can very well change relatively quick.
This leaves me to my crossroads of the two points that I have hit at strongly so far. Is it in the Browns best interest to go after a quarterback early and right now my answer is leaning towards no. Obviously it's only October and things will for surely change but at the moment that is going to be my answer.
With no clear cut guy why do the same thing we've been doing for 16 years? Let's look at some of these top defenses and get a guy that can be that difference maker for us. The guy that stands out for me right now is Jaylon Smith of Notre Dame. He was highly recruited out of high school and has had success at Notre Dame and has the versatility to play both ILB or OLB depending on what we need.
He was in the top 50 in tackles last year as a sophomore and can very well get there again this year. Why not look at a guy like him in the first and take your pick at QB in the second, or we can even do the Minnesota strategy and trade up to 32 and take our pick of guys and get an extra option year on them and it shouldn't cost an arm and a leg.
It's time to reverse the curse for the Browns. If I could have my way it would start with improving the linebacker and getting that guy that can flock to the ball.
It's not going to be the big glamour pick like most fans would hope for, but if that was the case Manziel would be our starting QB and Tim Tebow our back up. The right pick isn't usually the popular pick and that's okay.

NEO Sports Insiders Newsletter
Sign up to receive our NEOSI newsletter, and keep up to date with all the latest Cleveland sports news.