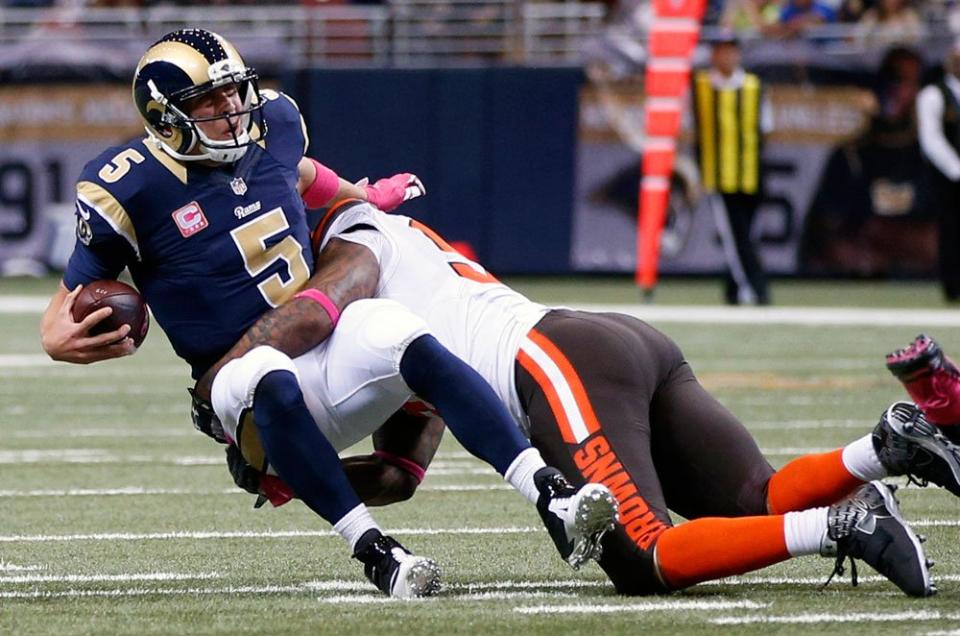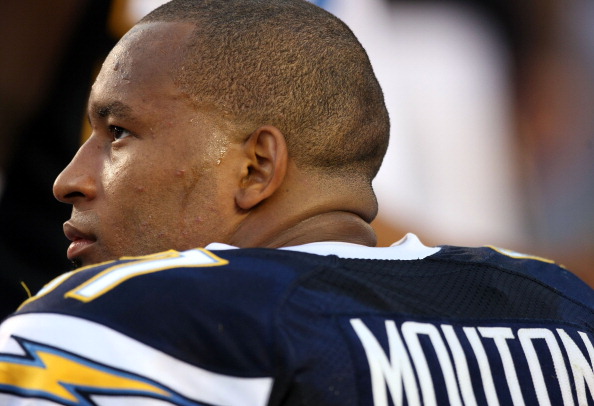 When I looked through the college rankings for tackling the last four or five years, there weren't any names that really stood out as high draft picks that were high up there in tackles that did not translate to the NFL.
When I looked through linebackers taken in the first couple rounds, of the ones that didn't pan out it was hard to find anybody that was consistently towards the top of the NCAA in tackles. Jonas Mouton of Michigan might be the biggest name. He was 37th in tackles in 2010.
Teams have been able to get these guys in high or low rounds but among the ones taken near the top, most of these guys have tended to pan out. This will lead me to my other point.
So many people in Cleveland are infatuated over quarterbacks and with good reason because we have yet to find one since we came back in 1999. However the key is not to be so desperate to get one. Let's look at recent drafts and guys who we all felt were taken too high.
These names come to my mind, Johnny Manziel (Cleveland 22nd overall, trade up), EJ Manuel (Buffalo 16th overall), Ryan Tannehill (Miami 8th overall), Brandon Weeden (Cleveland 22nd overall), Blaine Gabbert (Jacksonville 10th overall), Christian Ponder (Minnesota 12th overall), Tim Tebow (Denver 25th overall), and I'm going to include Robert Griffin (Washington 2nd overall) just because of what Washington gave up to get him.
Out of these eight guys, Tannehill is the only one I'm going to call successful. The trend in the NFL has always been QB driven and if you need one to reach and get your guy. I'm along the line of why take a guy because you need him if he's not going to pan out and then set yourself back two years and repeat again that two years later. Instead, build your team up around him to make the next guy successful.
Let's look at some teams that have gone against that trend. Let's start with Oakland. They take Derek Carr 36th overall and get one of the best young defensive players in the game in Khalil Mack with their first pick.
The Vikings on their do-over took Bridgewater at 32 and Barr with their first pick who also could have been a Defensive Rookie of the Year candidate if a knee injury didn't cut his season short.
The 49ers took Aldon Smith with their first pick and if it wasn't for off the field problems he could be a MVP candidate and took Colin Kaepernick at 36 who had several good years. The same year the Bengals took Andy Dalton in the second they took AJ Green with their first pick. The Seahwaks also got Bruce Irvin and Bobby Wagner the year that they took Russell Wilson in the third. These teams all found their guy without their first pick and got a playmaker that has had a huge impact on their team early.

NEO Sports Insiders Newsletter
Sign up to receive our NEOSI newsletter, and keep up to date with all the latest Cleveland sports news.