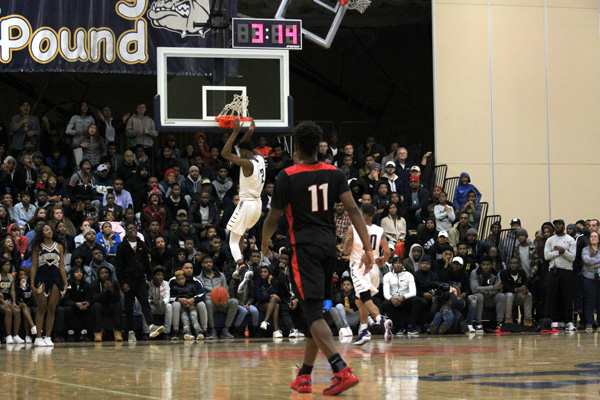 Shaker Heights believed they played their best basketball last night.
They want Garfield Heights. And they will get the Bulldogs this Saturday, March 10 at Solon High School in the District Final.
Before the Raiders could even think about Garfield Heights, they had to take care of business and that was defeating Central Catholic. They did such, earning the victory by a score of 76-56 last night in the District Semi-Finals matchup. After the game, Coach Danny Young said there's always nerves when you are this far in the playoffs. But one thing that is on his mind today is the Garfield Heights Bulldogs.
"We definitely want Garfield versus Shaker round two," Coach Young said." I was worried and players told me they have my back."
Low and behold, they did.
One particular player that has been waiting for another opportunity is Christian Guess. Guess said he's been waiting since December 20th, 2017. That's the day Shaker lost against Garfield in regular season play, 85-82.
"I've been waiting for this game since that day," he said. "We're going to come out like usual and do what we do, what we've been getting taught and go out and play Shaker basketball."
Though Guess was in foul trouble, he ended the night with 13 points.
Both Dale Bonner and Dokota Cochran both were in charge finishing with 24 points. For Bonner, it was all about the next man up.
"I knew I had to step up," Bonner said. "Christian went out but the only thing that's important was our guys stepping up."
For Garfield Heights, they ended the regular season with a 16-5 record. The Bulldogs defeated Euclid in the sectional finals then Warren Harding at the beginning of the week.