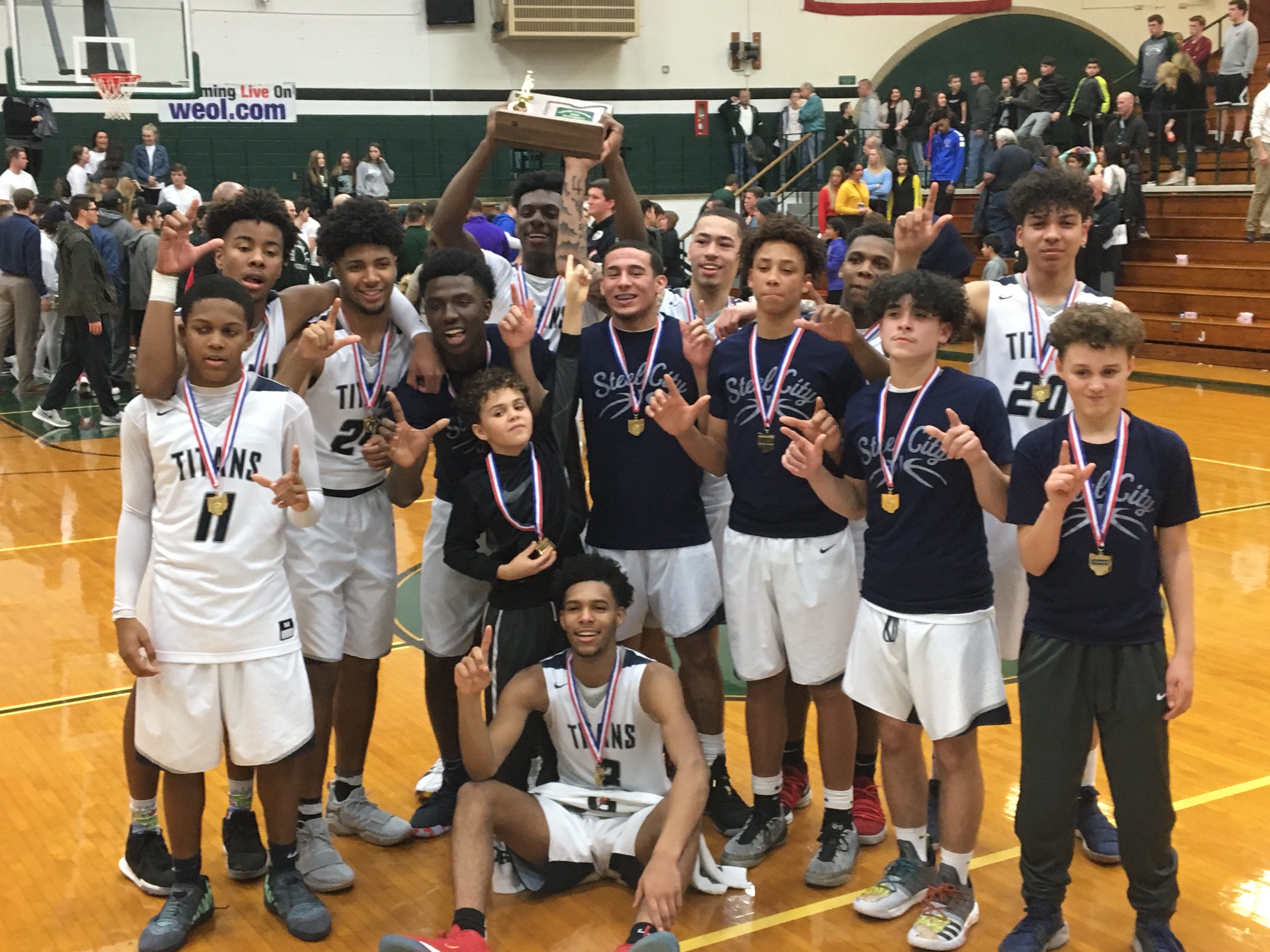 ELYRIA, OHIO– Losing a heartbreaker in the 2017 district title game has stuck with the Lorain Titans over the last 12 months, but it was something the team was able to put behind them on Saturday night.
The Titans topped the Strongsville Mustangs, 58-55, to claim the 2018 district title and advance to the Division I Akron/Toledo regional tournament.
FINAL: @lorainathletics wins the district tournament, 58-56 @NEOSportsInside pic.twitter.com/tzFhAvJGGd

— Ashley Bastock (@AshleyBastock42) March 11, 2018
Lorain was once again the top seed in 2018, but this year felt different from the beginning. The Titans graduated all five of their starters from last season and had to rely on a young core. While inevitability seemed to be a theme last year, uncertainty was a theme this year.
"We were expected to win last year, and I'm not sure many people expected us to do this this year," Lorain head coach John Rositatno said. "It's a great feeling for these guys to be able to get up on those ladders and cut some nets down for us."
Those nets would not come easy, however. Throughout the first half of the game, there was a feeling of eerie similarity to last year's district finals. The Titans couldn't buy a basket in the opening three and a half minutes as Strongsville went on an 11-0 opening run. Two layups and two free throws from Jordan Jackson helped the Titans close the gap, but they were still down 17-11 after the first frame.
In the second quarter, Lorain took their first lead on a layup from David Weatherington that put the Titans up 20-19 at the 6:25 mark. Strongsville took back control, however, after back-to-back 3-pointers from Bernie McGivern and Ali Awada, and a rebound putback from Shaun Csire. All in all, the Mustangs closed out the second quarter on a 10-3 run as the Titans fell behind, 35-28.
The Titans knew they couldn't afford to hang their heads, and put a new emphasis on defense and rebounding during the break. But most importantly, they couldn't get too down on themselves when an entire half remained.
"Everybody got a role, everybody do their job and we're going to win," Taevon Pierre-Louis said. "That was our mindset. If everybody did their part, we got stops, the offense was going to come."
As the quarter opened, the Titans started on an 8-2 run to pull to within one point, but then gave up a 3-pointer and two layups to fall behind eight. That's when senior Jaiden Sledge stepped up and hit three consecutive 3-pointers to pull the Titans to within one again, 46-45. Those three buckets were the first and only shots that Sledge hit in the game.
"My teammates were getting me more involved," Sledge said. "I just thought I hit that one, hit it again if I get it. I was in rhythm all of my shots, and they were just falling for me today."
.@JaidenSledge with his third straight 3 for @lorainathletics. He has their last nine pts to pull the Titans to within 1, 46-45, with 1:15 remaining in 3Q @NEOSportsInside pic.twitter.com/3dLqic8dUV

— Ashley Bastock (@AshleyBastock42) March 11, 2018
Devon Grant capped off Sledge's sharp-shooting with a layup to give the Titans a 47-46 lead heading into the last frame. The way the Titans clawed their way back in the quarter proved to be the difference maker in the night, especially as Grant and Pierre-Louis had to play through having four fouls each down the stretch.
"We're down seven, we knew we had to get a good start in that third quarter you can't fall down 11 or 12," Rositano said. "So we had to get a good start that third quarter and we did. We got the game right back to where we wanted and we knew that if we got the game in our favor down the stretch we would have a really good chance to win."
From there, the Titans relied on their defense. Pierre-Louis hit two free throws at the 6:22 mark, but there wasn't a field goal until 3:40 remained in the game, as Csire got a layup. A minute later, Strongsville tied the game on a 3-pointer from Omari Peek. After a Pierre-Louis layup on the following Lorain possession, however, the Mustangs were forced to foul. The two biggest free throws came from Grant with just seven seconds remaining.
The Titans went just 5-of-11 from the free throw line in the closing minutes, but it was just enough to pull off the win. It wasn't the easiest win, but this year, the Titans righted the ship before the game was completely out of control.
"I had a flashback to where I was saying to myself we're not going to lose again," Grant said when asked if there was any point that he began thinking about last year's loss.
In the end though, the chip that last year provided them with may have been their biggest advantage.
"Strongsville had a chip on their shoulder because we beat them in the regular season," Pierre Louis said. "We had a chip on our shoulder from last year … We just held our composure."
Grant led all scorers with 22 points on 8-of-21 shooting. Pierre Louis had 13 points and eight rebounds, five of which were offensive. Sledge ended with nine points, while Jackson chipped in eight points and nine rebounds. For Strongsville, Csire, Awada and Peek all ended the game with 11 points. Csire and Peek had double-doubles with 10 and 12 rebounds, respectively.
The Mustangs' season ends at 7-19, while Lorain improves to 20-5 and will play St. Ed's in the first round of regionals on Wednesday at 7 p.m. in another tough test, but one they seemed poised to meet head on.
"The guys we got are great kids, and they make the city of Lorain very proud," Rositano said.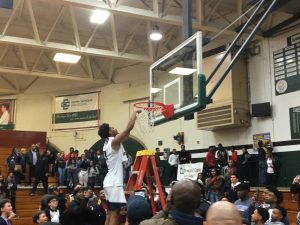 NEO Sports Insiders Newsletter
Sign up to receive our NEOSI newsletter, and keep up to date with all the latest Cleveland sports news.