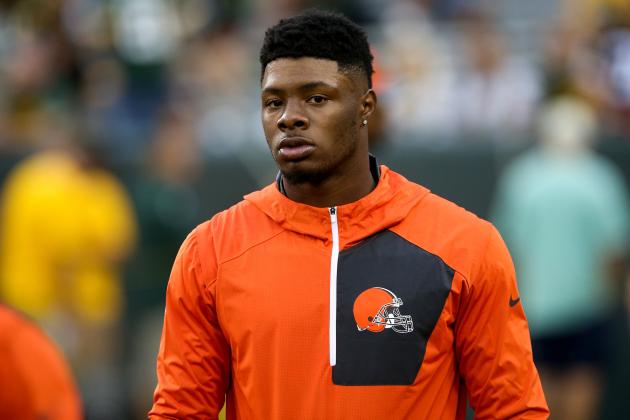 ESPN's Browns reporter Pat McManamon first reported the following details about an incident allegedly involving the Browns' first-round draft pick:
Browns wide receiver Corey Coleman was named in a police report from an incident that took place around 2:50 AM December 31.
The report states that a victim, Adam Sapp, was hospitalized after an altercation, in which four men approached him after getting off an elevator in the building of Coleman's Cleveland apartment.
Sapp told police he was "unclear of what happened next," but he lost consciousness and was woken up by Nina Holman, who was named as a witness.
Holman identified Coleman as one of the four men.
Sapp was treated with a ruptured eardrum and a concussion.
Coleman's attorney, Kevin Spellacy, released a statement denying allegations that the Browns wide receiver was involved.
"My client denies participating in this incident," Spellacy said. "He will fully cooperate with the appropriate authorities and looks forward to clearing his name from what has been alleged."
Coleman's agent, David Mulugheta, issued a statement saying: "Corey, while aware of the incident, denies the allegations that have been made and looks forward to clearing his name."
The Browns are aware of the incident and have no comment on the situation.