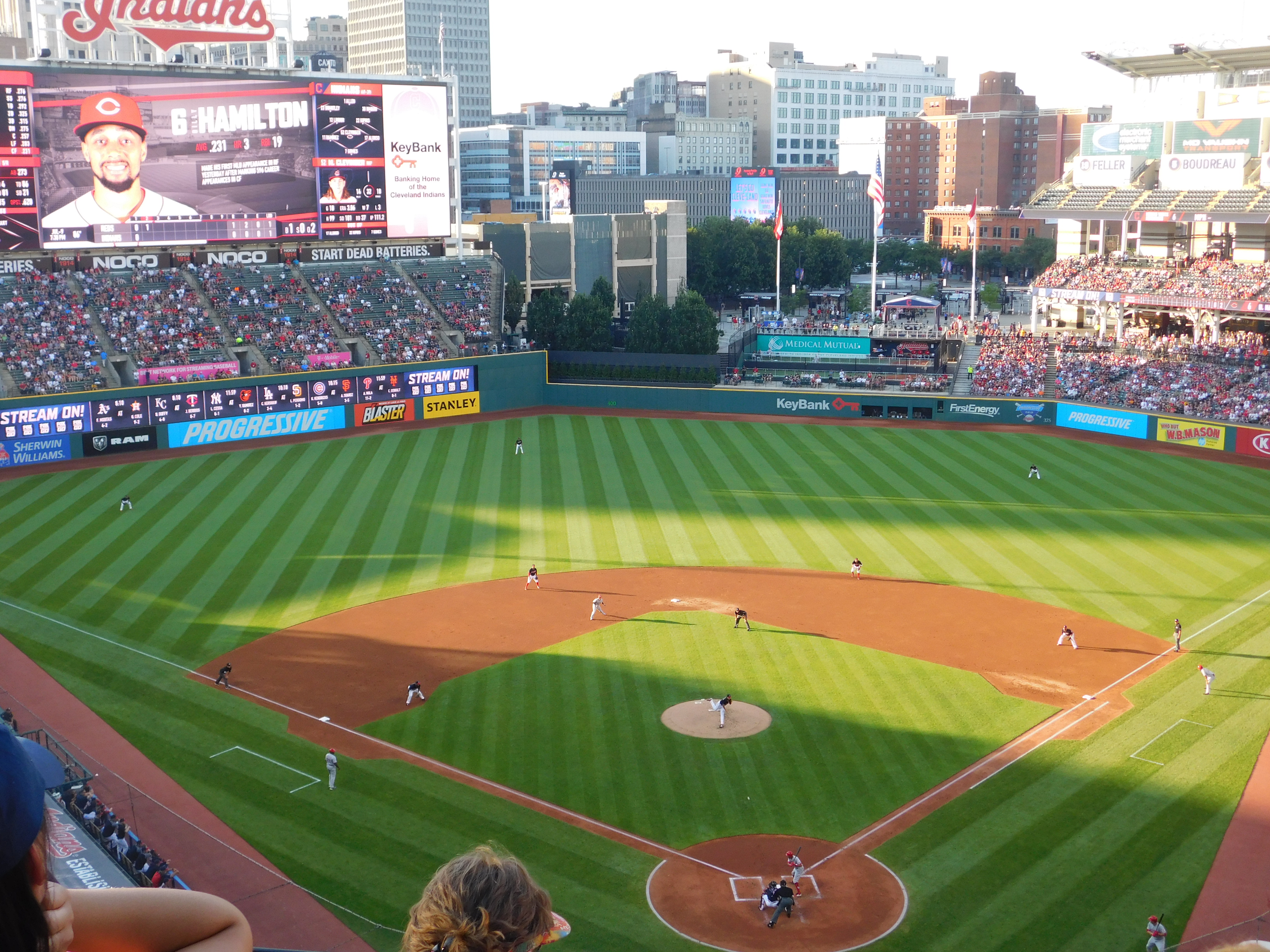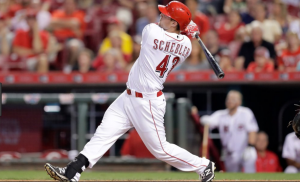 2. Cincinnati's offensive X-factors
So far this season, Joey Votto and Scooter Gennett have been the two players to watch at the plate. And while Votto had a solo homer in the fifth inning, his only hit of the game, Gennett didn't get a hit and drew just one walk in a 0-for-4 night.
That left the rest of the order to make some offensive plays.
Right fielder Scott Schebler had the biggest night for the Reds, finishing 4-for-5 from the plate and driving in the final three runs of the game for Cincinnati with an RBI single in the seventh and a two-run homer off of Josh Tomlin in the ninth.
Cincinnati catcher Tucker Barnhart also found his groove at the plate early going up against Clevinger. He recorded an RBI double in the top of the second inning to put Cincinnati up 1-0, and followed that up in his next at-bat in the fourth inning with an RBI single to put the Reds up 3-0. He ended the evening going 2-for-4.