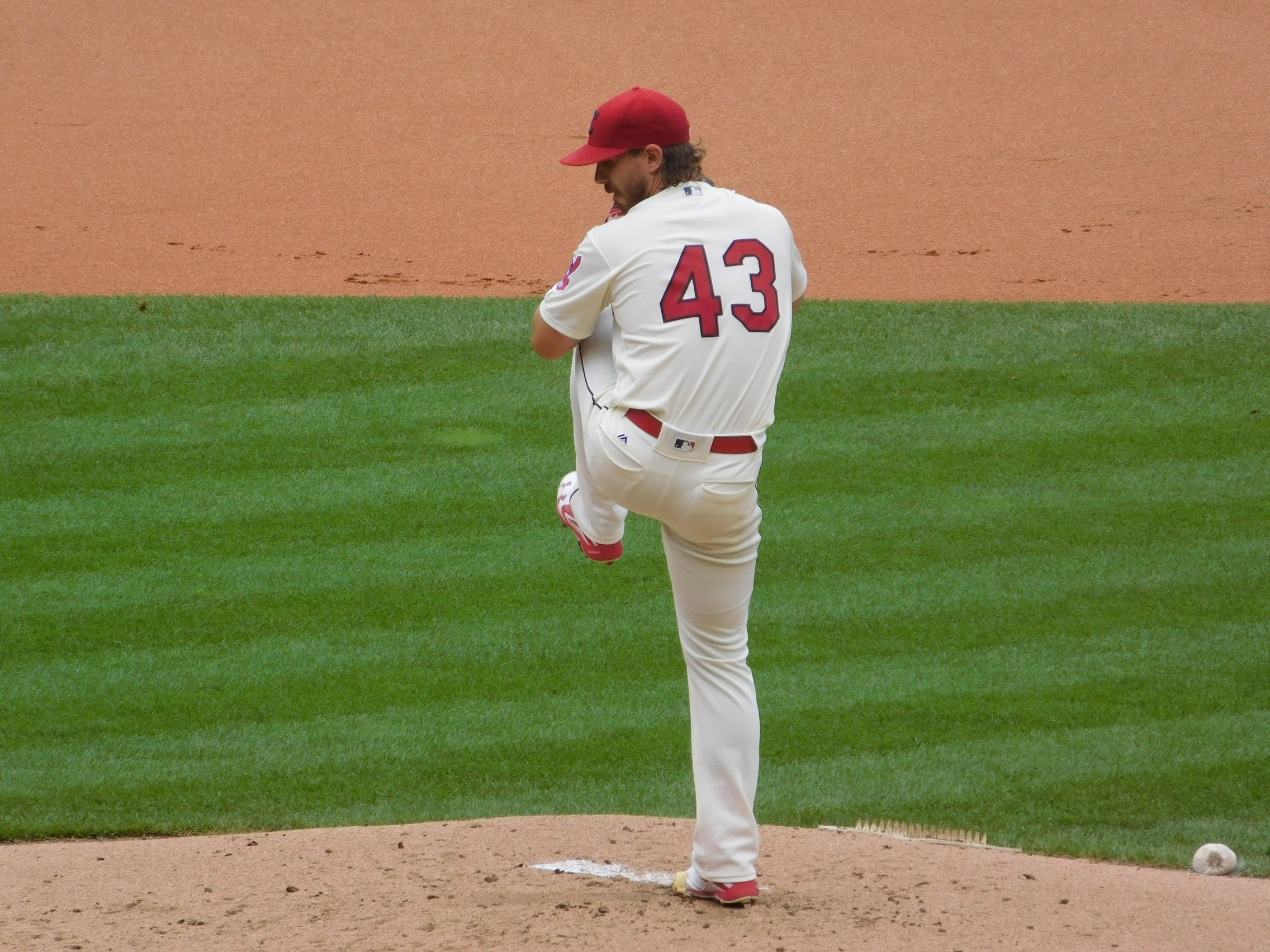 CLEVELAND – Josh Tomlin stood front and center in the media scrum Monday night following the Indians 7-5 home loss to the Cincinnati Reds, answering yet again the tough question he's been asked a lot already in 2018.
Why a pitcher who has been a rock at the end of the Indians rotation the past few seasons is having so much trouble getting outs, even in games when he's pitching when for the most part they are well decided.
Tomlin got the call on Saturday and was the losing pitcher in extra innings, allowing a homer in the 6-3 loss to Oakland.
Sunday with the Indians offense mostly lifeless for most of the day he was called upon in the 9th with the team down 6-1, and put up a 1-2-3 inning with two K's.
Terry Francona was hoping for much of the same Monday, as with the Indians down 5-1 in the 9th he again went to Tomlin to try and keep it somewhat close.
This time though Tomlin was hit hard, as he gave up yet another homer, this time a two-run shot to Scott Schebler that extended the Reds lead to 7-1.
It wouldn't have mattered much, but the Indians rallied in the 9th, scoring four times to make it a 7-5 game before Jose Ramirez struck out to end the game.
It meant without that 9th inning homer allowed by Tomlin, the Indians and Reds very well might have went to extra innings with the game tied at five.
Tomlin's 2018 numbers are the worst on the team from a pitching standpoint of either a starter or reliever, 0-5 with a 6.98 ERA, 38 runs allowed in 49 innings, 21 homers allowed on the team, the most of any player.
He started six games before being shifted to the pen, and now at the back of the pen he's really only getting shots to pitch either when games are in extra innings or when they are for the most part decided.
Monday's post game comments about Tomlin from Francona might have been the most interesting yet, as he stated that Tomlin is "fighting some stuff, we'll visit with him a little bit."
Tomlin himself never alluded to any sort of injury of off the field situation that might be effecting what's going on when he takes the mound, making the comment even more perplexing.
"I don't know how you go on like this, it's tough to put a finger on one specific thing," Tomlin said. "You feel like you make a pretty good pitch and they still put it in play, or it still finds a hole, or it goes over the fence."
Fans (as would be expected), want Tomlin to be an afterthought when it comes to giving him the ball in any situation, but Francona has always been fond of the veteran, which is why he's anxious to put in him situations where he can succeed.
That happened on Sunday, but Monday was yet again a different story, and not a good one.
"It's frustrating, but after tonight you come back tomorrow and try to find a way to get better, that's one thing I can do, and try to figure out what I am doing, either mentally, physically or whatever the case maybe, and try to get it figured out as quick as I can," Tomlin said.
The way things are going there might not be many more chances for Tomlin, as he's not giving Francona or the coaches much of an option to go to him in anything other than blowouts.
The nine-year-vet who was a key part of the team that made it to game seven of the World Series two years ago now is trying to overcome and just stay in the mix of the bullpen, and Monday's outing was another backwards step as he tries to figure out just what to do to get right.
"Personally it's very frustrating because you're not helping the team, doing anything to produce or help this team going forward," Tomlin said.
"I've never put personal goals on anything, never will, we're here to try and do one thing and that's win a World Series, and when you're not doing the personal thing to help that team do that it's frustrating."
Tomlin's teammates know all too well how important Tomlin was to the team in that 2016 World Series run, and they are clearly not ready to give up on the 33-year-old who has been an excellent teammate over the last nine seasons.
"Kind of the coolest part about him is he'll be back here tomorrow working his ass off, and that's Josh Tomlin," Indians pitcher Mike Clevinger said. "He's the reason we were where we were the last two years, people seem to overlook that."
But just how many more chances can Francona and the coaching staff give him if he can't get it turned around?
Sure his teammates think he will, and maybe even Tomlin thinks he will, but is he hurting the team too much to keep on the roster if he can't even pitch when the games are out of hand?
"He works too hard not to find it back, we all have faith in him," Clevinger said.
How long can the team keep the faith in Tomlin might be the most important question left to answer.

NEO Sports Insiders Newsletter
Sign up to receive our NEOSI newsletter, and keep up to date with all the latest Cleveland sports news.