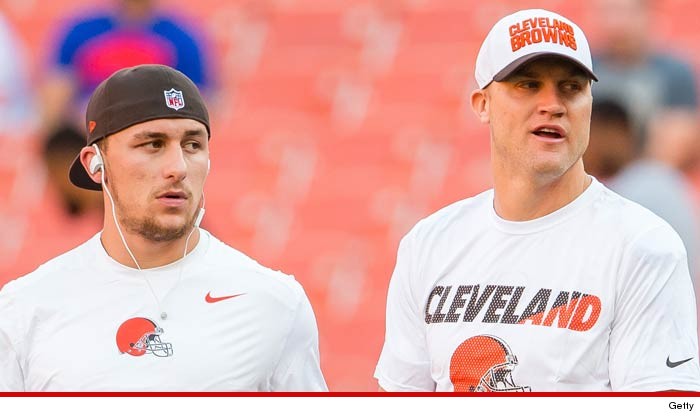 The talk of Berea today is all about the Browns decision to take quarterback Johnny Manziel and take him from #1 to #3 on the depth chart after his weekend frolicking in Austin.
Head coach Mike Pettine stood in front of the media today, and as much as he may have wanted to talk about the Browns opponent on Monday in the Baltimore Ravens, he right away addressed the situation with Manziel and the decision in going back to Josh McCown.
"We are always going to do what is best for the team in all of the decisions that we make. The position of quarterback is always going to be held to a higher standard than any other position on the team. That is the reality," Pettine said
"It is not just about talent. It is not just about what you do on the field. To be successful at the position requires a great understanding of what is involved in the non-physical aspects – the leadership, the trust, the accountability, responsibility, the diligence. You have to take the mentality that no one is going to outwork you.
"That has to be understood when you play the position at this level. When you have a great opportunity in front of you, it is important that you demonstrate that you can handle the responsibility that comes with it. I can't emphasize enough the importance of the trust and the accountability piece. This is where we had an obvious short coming.
The decision to sit Manziel came out late Tuesday afternoon, and it came after Pettine spoke to both GM Ray Farmer and Browns owner Jimmy Haslam. He spoke Wednesday about the meetings that took place before informing the quarterbacks of his decision.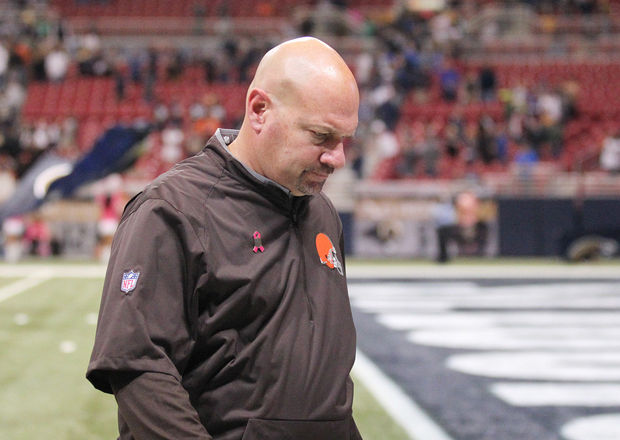 "I won't get into the details of our meetings before the bye other than what is out there, and I won't get into the details much of our meeting yesterday," Pettine said.
"As I said yesterday, everyone in this organizations wants what is best for (QB) Johnny (Manziel). He has shown tremendous improvement, but he has to make better decisions. We are going to continue to support him, help him and coach him in every way possible to get him where he needs to be. This is a decision that I know, for him in particular, stings in the short term but feel it is an absolutely necessary to maximize his chance for future success."
Pettine said that he was shocked when the controversial video with Manziel partying surfaced. He was asked the question if he felt that Manziel had played his last game in a Browns uniform, something that has been chatted about quite a bit in the media and on social media today and yesterday.
"I certainly hope not," Pettine said when asked if Manziel had played his last game in Cleveland.
"He has made great progress. There was no better proof than last Sunday against Pittsburgh. Sometimes you have to take a step back to take a few forward. We told him yesterday, 'This isn't a dead end. This is a hurdle. It is an obstacle.' Part of success in athletics is dealing in adversity. This will be an example of it."
Pettine said that things can change about the current status of Manziel, and wasn't ready to say if the QB would stick as the number three QB on the roster or if he can move back up and possibly start again.
No matter how you cut it, the Browns are clearly not happy about what happened during the bye with their young quarterback, but for now are saying all the right things about his present and future with the franchise.
"Josh McCown is our starter. (QB) Austin Davis is our two. Johnny is our three," Pettine said.
"I won't speak behind that right now. Things can change. As far as declaring a starter for the rest of the year, we will see how this plays out in the short term."