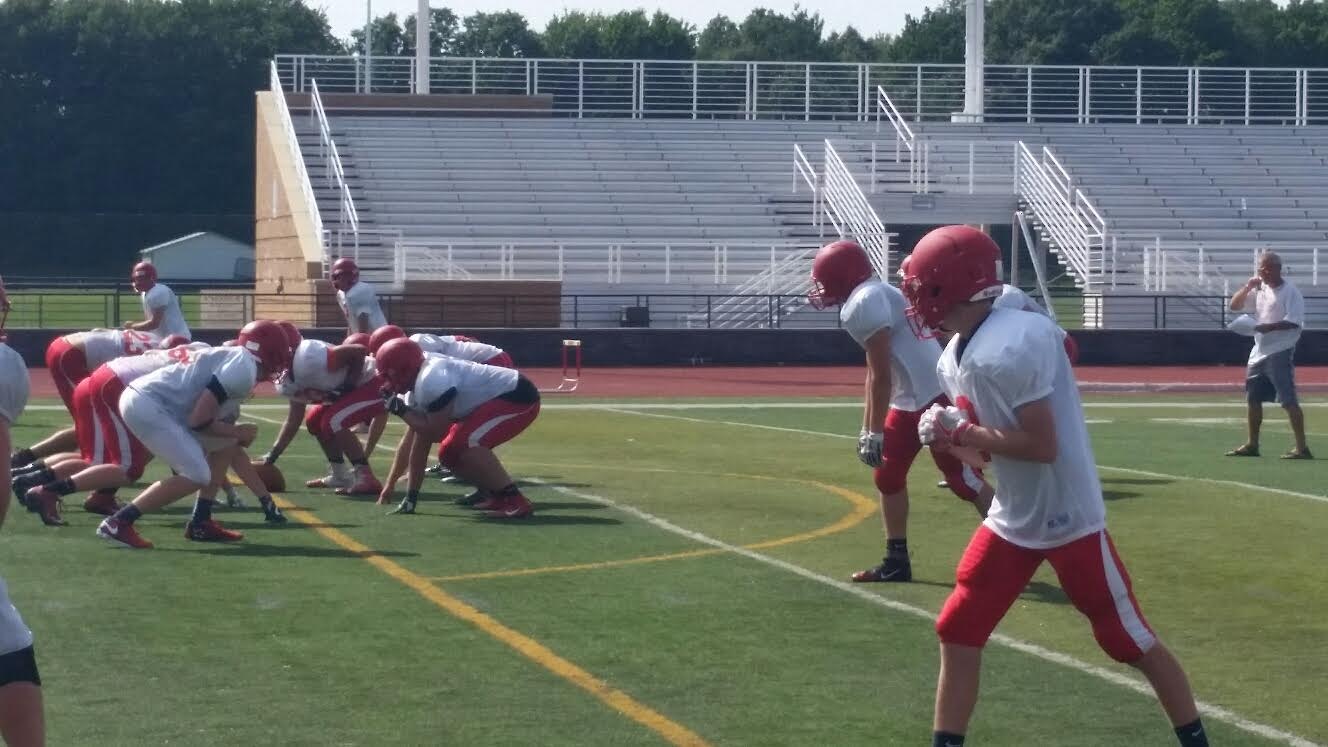 PERRY, Ohio – The Perry Pirates maybe one of the smaller schools in Lake County, but they are certainly not small on talent on the football in 2016. Head coach Matt Rosati enters his tenth season at the helm of the Pirates, and his goal is clear, win the Chagrin division or the Chagrin Valley Conference and qualify for a playoff spot in division four region 13.
"We're getting better everyday, our guys are getting a little healthier everyday," Rosati said. "We're looking to get it started on Friday night against Riverside."
The Pirates non conference schedule will certainly help the program in its quest to make the state football playoffs. All three non conference games are against opponents from the Western Reserve Conference, Painesville Riverside, Brush and the rivalry game for the 'Little Brown Jug' at Madison.
"It's going to be very important for us," Rosati said. "Three quality teams, all division two teams so there are a lot of computer points for us and we're going to need to play well in these games."
"The CVC is always a tough conference so playing three tough games the first three weeks sets us up real well," senior wide receiver and cornerback Andy Foley said. "It will do us well."
Perry finished 2015 with an 8-2 record. The Pirates only regular season loss came in week nine against West Geauga on the road. The Pirates lost in the first round of the division four playoffs at home to Holy Name.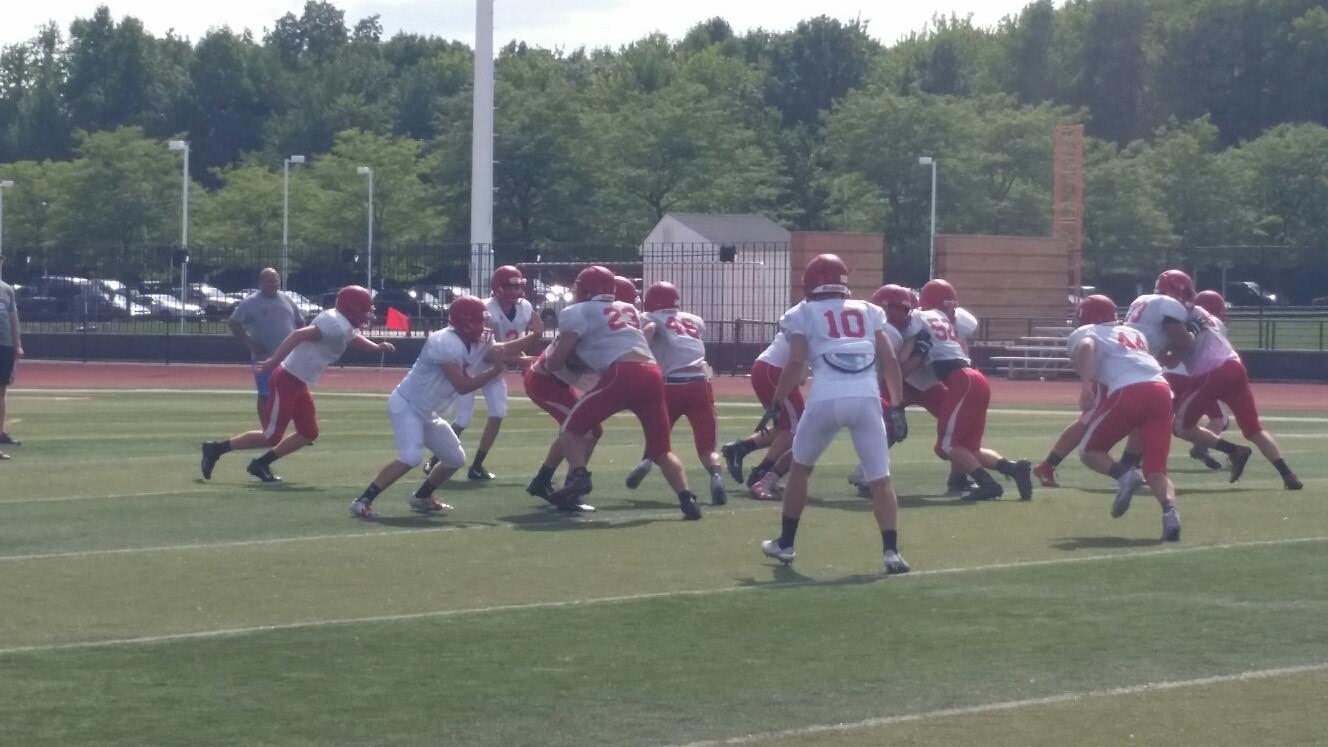 Foley will be one of the key weapons for the Pirates offense for junior quarterback Kolston Brewster. Foley and senior running back and wide receiver Josh Petruccelli will be a solid one two punch that should put up points on the scoreboard all season long.
"Offensively we're pretty highpowered," Foley said. "We're pretty fast, we have an experienced line this year, very strong so if they protect the quarterback, we'll be able to anything both run and pass."
Perry returns a majority of the players from last season. One major hole to fill is at the tight end position with Luke Ferrell now playing for Urban Meyer down at Ohio State. It may take a team effort to replace one of the country's best tight end from last year, but the Pirates will find ways to get that job done.
"Luke was a great person to have obviously because of his size and athleticism," Foley said. "Replacing him we'll have to come up with some different ideas, different schemes but we have and iI think it's going to work very well."
The defense will be lead by defensive end Hayden Makad. The 250 pound junior will be a key to stopping opponents running games and putting pressure on opposing quarterbacks. Makad will also see time on the Pirates offensive line where he will have to protect Brewster and give his fellow junior time to find Foley and Petruccelli in the passing game.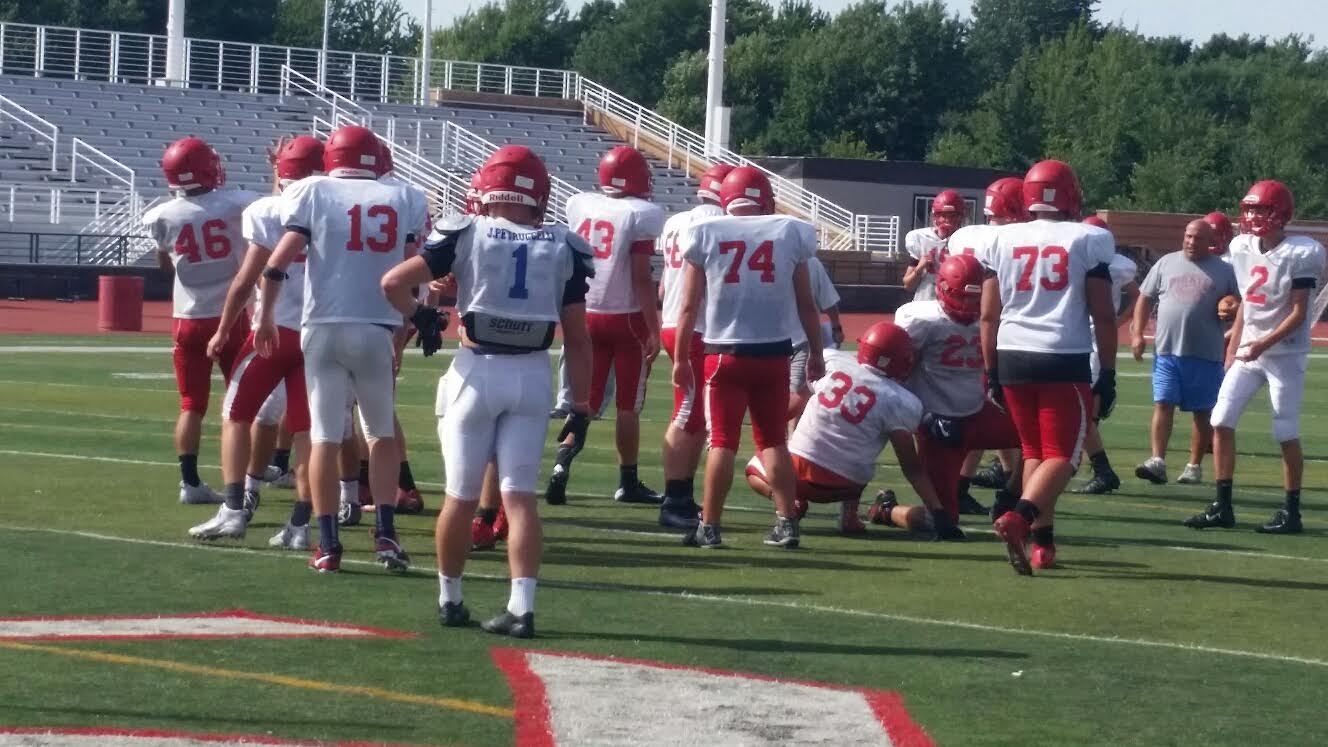 The Pirates will begin Chagrin Valley Conference play in week four on the road at Beachwood. Perry will play four of their first five games away from the turf at Alumni Stadium this season. The early travel isn't the only thing that concerns Rosati heading into the season.
"If our guys stay healthy, they come out and play well we should be in good shape."
Perry finishes the 2016 season with four of five games at home including the final three games of the year against Orange, West Geauga and Painesville Harvey.
All of Perry's games kickoff at 7 p.m. with the exception on Friday's season opener at Painesville Riverside, which is slated to kick off at 7:30 p.m.
Perry Pirates 2016 Varsity Football Schedule
August 26 – @ Painesville Riverside – 7:30 p.m.
September 2 – vs. Brush – 7 p.m.
September 9 – @ Madison – 7 p.m.
September 16 – @ Beachwood – 7 p.m.
September 23 – @ Wickliffe – 7 p.m.
September 30 – vs. Chagrin Falls – 7 p.m.
October 7 – @ Geneva – 7 p.m.
October 14 – vs. Orange – 7 p.m.
October 21 – vs. West Geauga – 7 p.m.
October 28 – vs. Painesville Harvey – 7 p.m.