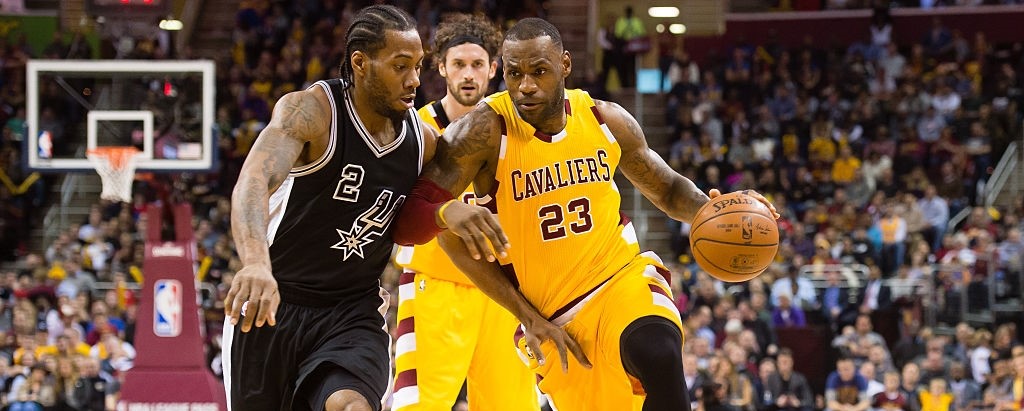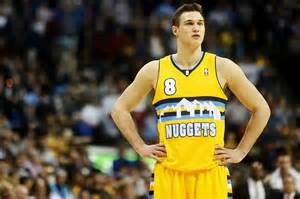 10. Danilo Gallinari : Denver Nuggets
The 27-year-old from Italy is having the best scoring season of his career, averaging 19.5 points per game. Gallinari is seventh in scoring among small forwards and averages 5.6 rebounds per game, which is also a career-high.
He may end up being moved before the trade deadline and could be a game-changing player on a playoff team.
9. Gordon Hayward : Utah Jazz
Hayward is averaging 20 points per game, sixth-most among small forwards. The Jazz are hanging around in the Western Conference playoff picture, neck and neck with Portland and Sacramento in a three-way chase for the eighth-seed.
It would be fun to see what Hayward could do in a seven-game series, as he has always been one of the better offensive small forwards in the league and has the potential to go off for 30-plus point performances when he gets hot.
8. Rudy Gay : Sacramento Kings
Gay is one of the more balanced, all-around small forwards in the league. He is averaging 18 points per game on a team where DeMarcus Cousins has been dominating. Gay hauls in 7 rebounds per game and is a good defender, averaging 1.2 steals per game.
The trio of Gay, Cousins, and Rajon Rondo has the Kings in position to contend for the playoffs, something that would be quite an accomplishment for a team that was on the verge of being re-located a couple years ago.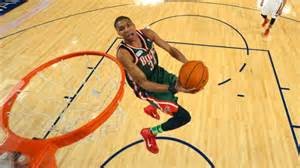 7. Giannis Antetokounmpo : Milwaukee Bucks
"The Greek Freak" is 21 years old and only getting better. He's averaging 16 points and 7 rebounds per game and is one of the most athletic players in the entire league. His highlight dunks, beautiful "Euro-step" moves, and versatile play-making abilities are fun to watch.
It's a shame the Bucks are having a bad season, but Antetokounmpo is a rising star in the league. He plays hard on both ends of the floor, averaging a block per game, which is third-most among small forwards. His length is unparalleled for a small forward, as Antetokounmpo stands at 6'11" and as he continues to develop he'll be a player to watch for years to come.
6. Jae Crowder : Boston Celtics
It came somewhat by surprise, but Crowder is having a phenomenal season in Boston. He is a key reason why the Celtics are one of the better teams in the Eastern Conference with a record of 27-22, currently in sixth place in the conference. Crowder is a physical player and great defender, averaging 1.8 steals per game, fourth-most among small forwards. He has great driving ability to get to the hoop and convert contested lay-ups, and is not someone who teams should feel comfortable leaving open for jumpers, as Crowder is shooting 45 percent from the field and 36 percent from three-point range.
He averages 14.5 points and 5 rebounds per game, but anyone who follows Celtics basketball will tell you he is a leader and heart of the team. In terms of passing and statistics it wouldn't be a fair comparison, but as for the toughness and mentality he brings to Boston it is somewhat reminiscent of Draymond Green with Golden State. Crowder and Isaiah Thomas are quite a pair of players on the rise, bringing the Celtics back into relevance and it wouldn't be a surprise to see them at least win a first-round series against a second through fourth-seed in the playoffs.


NEO Sports Insiders Newsletter
Sign up to receive our NEOSI newsletter, and keep up to date with all the latest Cleveland sports news.