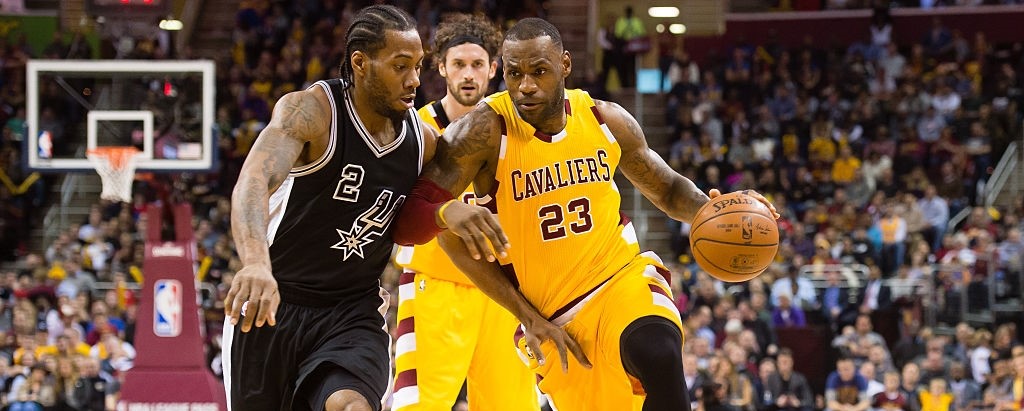 Welcome back to the "Write Down Euclid 2015-2016 Mid-Season Rankings and Awards."
We've already gone through the top ten centers and power forwards. Now it's time to rank the small forwards.
Just as a disclaimer, these rankings are based solely on the production of this season. The players who qualify at small forward can be found here.
Just Missed the Cut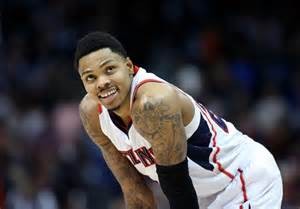 Kent Bazemore : Atlanta Hawks
The departure of DeMare Carroll from Atlanta to the Toronto Raptors in the offseason leading up to 2015-2016 was viewed as a devastating loss for the Hawks, but Bazemore has stepped up in Carroll's absence.
Bazemore is averaging 13 points per game, shooting 46 percent from the field and 41 percent from three-point range, and is one of the better defensive wing players in the league, averaging 1.3 steals per game. Bazemore is one of the reasons why the Hawks are 27-22 in fifth place in the Eastern Conference.
Will Barton : Denver Nuggets
Barton has a great case to be named Sixth Man of the Year. He is averaging 15.5 points and 6 rebounds per game off the bench.
His 38 percent from three-point range makes him a threat and he provides a spark for a Nuggets team that does not have a lot going for them.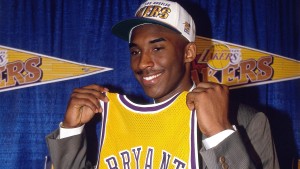 Kobe Bryant : Los Angeles Lakers
Although Bryant is known as one of the greatest shooting guards to ever play the game, he is not having a great season and technically qualifies as a small forward this season. His 15.7 points per game is in the top ten of small forwards, but his 35 percent from the field puts him near the bottom of the league.
Without being disrespectful to the legend, let's just say it wouldn't be right to not at least mention him in these rankings, even though he's far from a top-ten player at SG or SF at this point of his career.
Trevor Ariza : Houston Rockets
It's been an inconsistent season for Ariza, who is averaging just 12 points per game, but has always been a rock-solid defender. Ariza is second among small forwards in steals per game, averaging 1.9.
He still can get hot from three-point range and has knocked down 112 triples this season, the second-most among small forwards, shooting at a 38 percent clip.
Tobias Harris : Orlando Magic
Harris is developing into quite a solid player. At just 23 years old, Harris is averaging 13.6 points and 7 rebounds per game. He is tied for third in rebounding among small forwards. Although no one is going to say he's a star player, Harris is proving that he belongs as a starter in the league and is one of the reasons for the mini-turn-around happening in Orlando.
The Magic still have a long way to go, but they have a nice core of players and Harris is one of the pieces worth building around.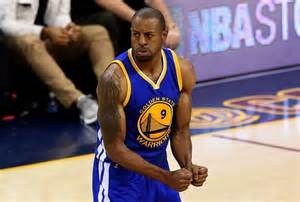 Andre Iguodala : Golden State Warriors
Iggy's numbers don't jump out at you, but he is an integral part of the Warriors' success. He is one of the more well-rounded small forwards in the league, who can knock down threes, rebound, pass, and play great defense. Although this list is compiled based on 2015-2016 season, the same reasons why he won Finals MVP in 2015 still apply to what he's doing this season. He's a selfless player at this stage of his career and knows his role in Golden State.
If Iguodala were on a bad team, like say, the 76ers, where he played prior to Golden State, he could put up better numbers than his 7.5 points, 4 rebounds, and 3 assists per game, but he'd rather win rings. And this season looks like a good chance for a repeat.
Let's move to the top ten!

NEO Sports Insiders Newsletter
Sign up to receive our NEOSI newsletter, and keep up to date with all the latest Cleveland sports news.