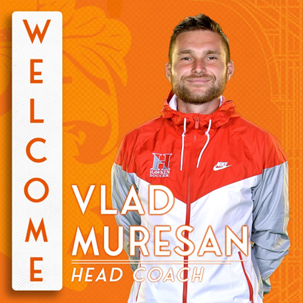 Recently, Cleveland SC (CSC) lost their coach and found themselves scrambling for a new coach. Owner Sam Seibert reached out to the high school and club soccer ranks to find their new coach, Vlad Muresan. Here is my exchange with Mr. Seibert and new coach, Vlad Muresan.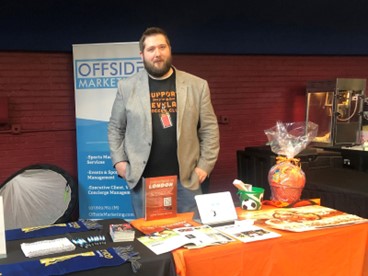 Sam Seibert, photo by Aria Johnson
Mr. Seibert, please talk about the process to identify and hire a new coach in such a very short time.
Vlad was recommended by several players as someone who should be approached if there was to be an opening.

Once the resignation of our previous coach was finalized, our Captain, Boban Cancar, was the first to reach out to Vlad to notify him of the opening and gauge interest. This was done within hours because of the time sensitive window we had to find our next leader. 
So, you got the players involved in the process?  That's amazing.
Friends, those close to the team, and current players that had previous interactions with Vlad all had positive feedback on their experiences working with him in the past. 

Vlad is well known in the Northeast soccer community as an up and coming star from a coach perspective. We always have our ear to the ground regarding what is going on in the community. Identifying Vlad is one of those opportunities this habit has rewarded us while performing that best practice. 
After the hiring, I asked Coach Muresan some questions.
Congratulations on your hiring, Coach.  Please give us a short background on your connection to the club AND the city of Cleveland.
 I immigrated to America in 2002 with my parents and we have lived in the suburbs of Cleveland ever since. Cleveland SC is the biggest challenge of my career so far. Cleveland has been my home and my identity ever since. I have lived in Cleveland longer  than any other place. I have been a supporter of the Cleveland sports team[s] since my first Browns game in 2002 when Tim Couch was our qb. Being head coach of Cleveland SC is a great honor and opportunity for me to give back to Cleveland and its community. 
You are originally from Romania.  How is soccer in Romania different from the US?
Soccer is the most important sport in Romania, while it is not quite the same here in America. However, Romania is going through a rough period for professional soccer as we haven't qualified for a World Cup since 1998. Meanwhile, America has one of its best teams in history right now, with American players playing at some of the best and most successful teams in Europe (Christian Pulisic, Weston Mckennie, Tyler Adams). The World Cup of 2026 which will be held in America should be an amazing event where soccer can become the number one sport in America, and America can try to win the world cup which would be an [unbelievable] achievement.
When you started playing, what position did you predominantly play and how has it impacted your coaching?
 I played center mid, center back, left mid and left back. Having this versatility allowed me to think and learn about the game from different scenarios that each position requires. My coaching career started because I didn't think I could reach the heights as a player that I thought I would. I wanted to get a head start in coaching while people my age were still playing the game and I am happy I made this decision.
You currently are the head coach for Hawken boys soccer.  Please give us an idea of your coaching philosophy and how will your HS experience benefit your relationships with the men.
My coaching philosophy is dependent on the quality and strengths of my players. I like to play vertical futbol, with possession and counterpressing elements into our game model. My philosophy is to have a team that the supporters can identify with and feel a part of. Coaching HS soccer improved me in terms of organization, communication, and getting a large number of players to buy in and fight for the same end goal.  
Who has influenced you as a coach most? 
 My father has been my biggest influence. He "injected" me with this passion and love for soccer. He is a coach himself and has been ever since my first memories as a kid. He has been my biggest mentor and working with and under him for the past 10 years has gotten me to the point in my career where I am now. Besides that, my idol is Jose Mourinho because of his personality and charisma, and also the fact that he showed all coaches that you can reach the highest level in coaching while not being a great player beforehand. I think he is the greatest coach of all time and I have followed every step in his career with great attention.
What type of formation will you typically play? 
We will typically play 4-3-3, but formations are not as important as the idea behind the formation. I want my team to always have balance between attacking and defending, and I need my team to be proficient in the attacking and defending transition moments of the game. With the ball, the idea is to create numerical superiority so we can create chances for our attacking players. Without the ball, every member of the team must come into the defensive game plan, and all players need to be present in the defending phase of our game.
Please share with our readers your favorite soccer experience as a player or coach.
Getting my A license at the age of 24 was definitely an experience and an accomplishment that I will cherish forever. Getting my first win in the NPSL is also something that I will hold on to for as long as I can, because it was the start of my new career upon which many hopes and dreams are on. As a player, I faced Dinamo Bucharest, one of the greatest and most successful historical teams of Romania, in a Romanian Cup game. I am looking forward to making new unforgettable experiences as a coach because I need to look forward and not backwards.
What are your main goals for this season…especially coming in at the time that you did?
My first goal was to start the season off with a win which we were able to do. My next goal is to win the next game, and the one after that. I am aware of the recent history of Cleveland SC, so that forces us to try to repeat as the Rust Belt Conference champions. If we are able to do that and get to the knockout stages of the playoff, then anything can happen. We are here to bring a National Championship to the city of Cleveland and we will not stop until we accomplish this.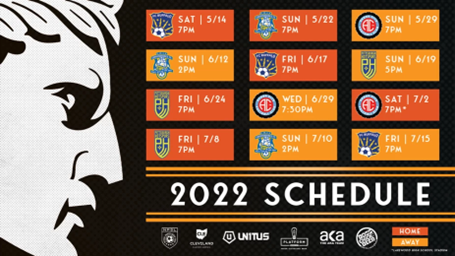 Thanks, Mr. Seibert and Coach Muresan.  Good luck as the season gets rolling!  Get to Sunday's game against the Erie Commodores. Then, the Battle for NE Ohio sits over Memorial Day weekend as the men from Cleveland head to Akron to play Akron City FC. We might need to do a poll to give this match a catchy phrase… Any ideas, fans?

NEO Sports Insiders Newsletter
Sign up to receive our NEOSI newsletter, and keep up to date with all the latest Cleveland sports news.