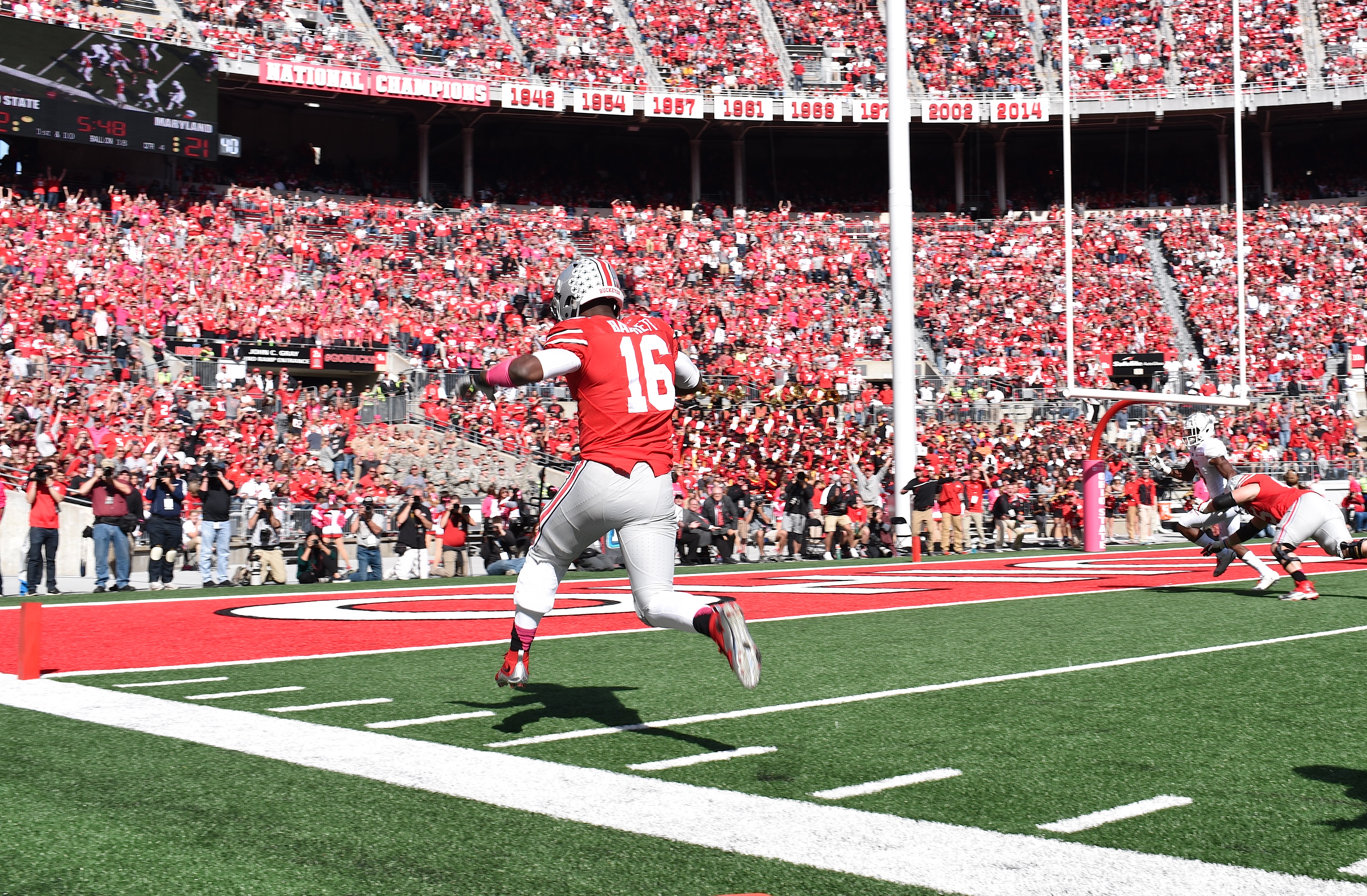 Buckeyes head coach Urban Meyer made it official today – a change has been made at quarterback for Ohio State.
Meyer today named J.T. Barrett starting quarterback for the team's game against Rutgers on Saturday.
Barrett has been serving as Cardale Jones' back-up for the first seven weeks of the season, but now will get to be under center from the first snap.
In Saturday's 38–10 victory over Penn State, Barrett rushed on 11 carries for 102 yards and two touchdowns while also completing four passes for 30 yards and two touchdowns in the air. In the last two weeks, Jones has gone 30 for 43 with 375 yards, two touchdowns.