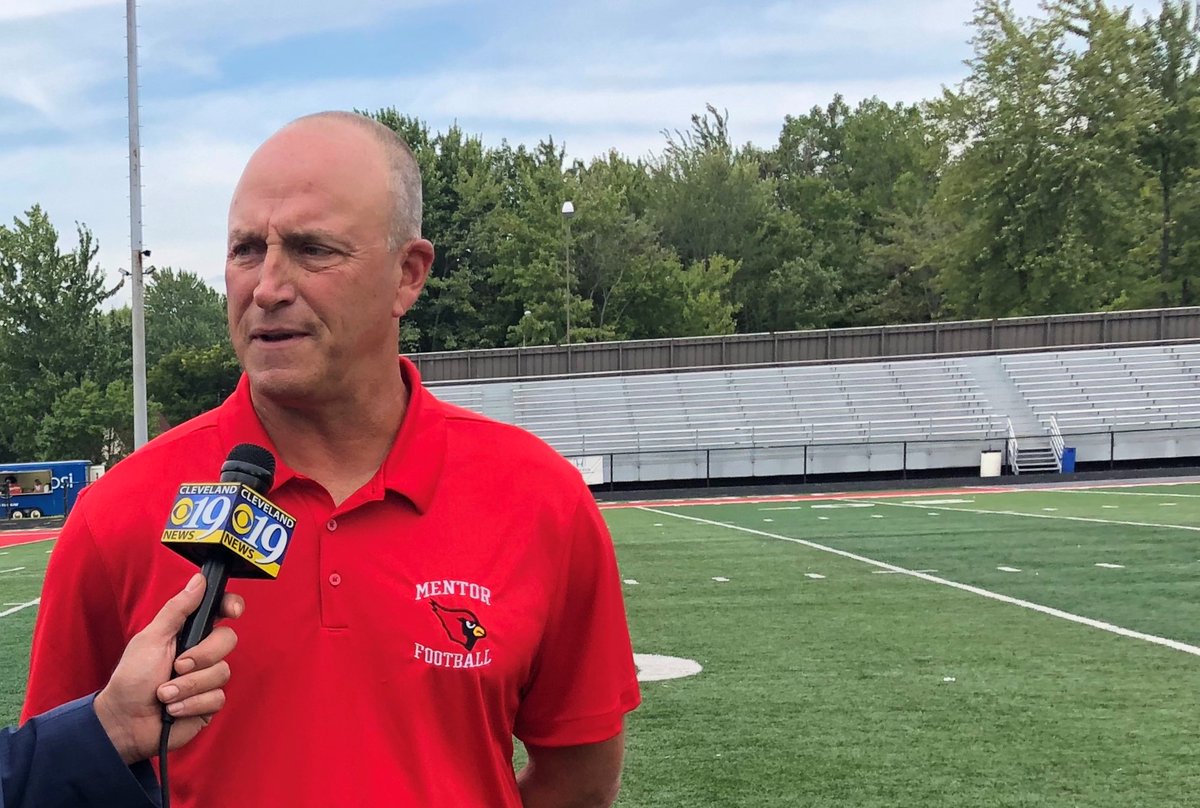 A career that has spanned over 2ars will come to an end following the 2019 season for Mentor Cardinals head football coach Steve Trivisonno, who early on Wednesday announced via Twitter that he's stepping down after the season.
Today I would like to announce that the 2019 fall will be my last season as Head Football Coach at Mentor High School. I am very honored and proud to have lead this highly respected program for the past 23 years. Thanks to all the players who I have coached. #onceacard

— Coach Triv (@CoachTriv) February 6, 2019
Trivisonno has had quite the career with the Cardinals, leading Mentor to the OHSAA playoffs 15 times, and over the last 22 years has won 196 games with 69 losses.
Last season the Cardinals went 11-2, winning a share of the Greater Cleveland Conference championship. The team got to the regional finals before falling to St.Ed's, who would go on to win the state title.
Trivisonno told his players that he was stepping down before a morning workout on Wednesday, he had let his assistant coaches know he was walking away back in November.
The Cardinals coach took the position back in 1997 following the departure of Mike Pavlansky.
Trivisonno has gotten Mentor to state runner-up finishes four times, 2006, 2007, 2013 and 2017.