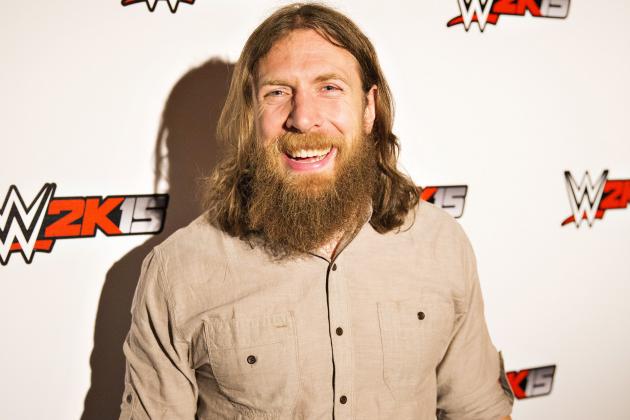 If it's something you watched live, you'll never forget it. If you have it sitting in your DVR or can find it online, it's something worth seeing.
Former WWE Champion Daniel Bryan called it quits on Monday night, ending a career that looked like it was going to reach incredible heights, only to be stopped not once, but twice due to injury.
Bryan's speech just about broke Twitter, and below are just one of the highlights of what was on Twitter during and after the speech.
#thankyoudanielbryan pic.twitter.com/qBLBrK87wt

— What a Maneuver! (@WAManeuver) February 9, 2016
— ProWrestlingSheet (@WrestlingSheet) February 9, 2016
There will ever be another story in sports entertainment like that of @WWEDanielBryan's. #ThankYouDanielBryan pic.twitter.com/5qq4pKAe1F

— Joey Styles (@JoeyStyles) February 9, 2016
#ThankYouDanielBryan! #RAW @WWEDanielBryan @VinceMcMahon pic.twitter.com/FdmyNfU0PG

— WWE Universe (@WWEUniverse) February 9, 2016
Brie @BellaTwins and @WWEDanielBryan enjoy one final #YESChant as the @WWE Superstars salute. #ThankYouDanielBryan pic.twitter.com/qvw2ZLDNNw

— WWE (@WWE) February 9, 2016
#ThankYouDanielBryan for making a difference & for showing the world dreams can come true. #YesYesYes #WeAreGrateful pic.twitter.com/0NPHVR1XnV

— Stephanie McMahon (@StephMcMahon) February 9, 2016
Thank you Daniel Bryan! . . ! #ThankYouDanielBryan

— Jeff Hardy (@JEFFHARDYBRAND) February 9, 2016
"I am grateful that, two years ago, in this very arena, you HIJACKED #RAW!" #ThankYouDanielBryan #RAW pic.twitter.com/erDqJXJTXe

— WWE (@WWE) February 9, 2016
Even in retirement @WWEDanielBryan can plug a charity & have a "that's what she said" moment! cheers, brother #ThankYouDanielBryan

— Dolph Ziggler (@HEELZiggler) February 9, 2016
Thanks for the hours and hours of entertainment, @WWEDanielBryan. #ThankYouDanielBryan

— Michelle Beadle (@MichelleDBeadle) February 9, 2016