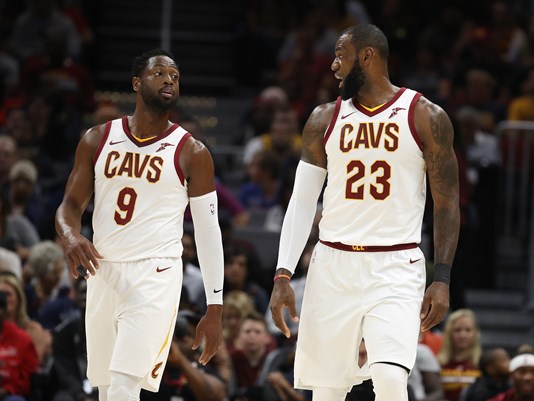 Speaking to reporters Wednesday, Cleveland Cavaliers head coach Tyronn Lue gave an injury update on superstar LeBron James.
James turned his ankle last Wednesday and has only played in one preseason game since then.
"He didn't practice today. He experienced some soreness.. so he won't practice tomorrow. He won't practice Friday either. So… Pretty mad. Pretty pissed off. But it is what it is."
The 32-year-old small forward talked about the injury on Monday, admitting that it was severe enough to have kept him out for a regular season game. As it is, James might miss the regular season opener. He'll certainly miss the preseason finale, a possibility he alluded to after Tuesday's game against the Chicago Bulls.
Early in the game against the Bulls, James turned his ankle driving to the rim. He followed the injury scare with three straight dunks.
It's likely that the level of activity from James after not playing an NBA game since Game 5 of the 2017 NBA Finals and aggravating it in Tuesday's game against Chicago resulted in the exacerbation of his injury. In a team-high 29 minutes, James scored a team-high 17 points (8-13 from the field), 5 rebounds, 3 assists and 1 block. James had a usage percentage of 30.1 against the Bulls, just a bit higher than his usage percentage for the 2016-2017 regular season (29.8) and one that shows that the Cavs game James his regular workload.
"I'm not sure", Lue said, when asked if he was concerned about James. "He's pretty sore today so we'll see what happens."
Unfortunately, there's no guarantee he will, but with James working around the clock on his ankle he should be able to play in the season opener next Tuesday against the Boston Celtics. After the trade that brought Kyrie Irving to the Celtics, it's a highly-anticipated matchup that will be nationally televised.