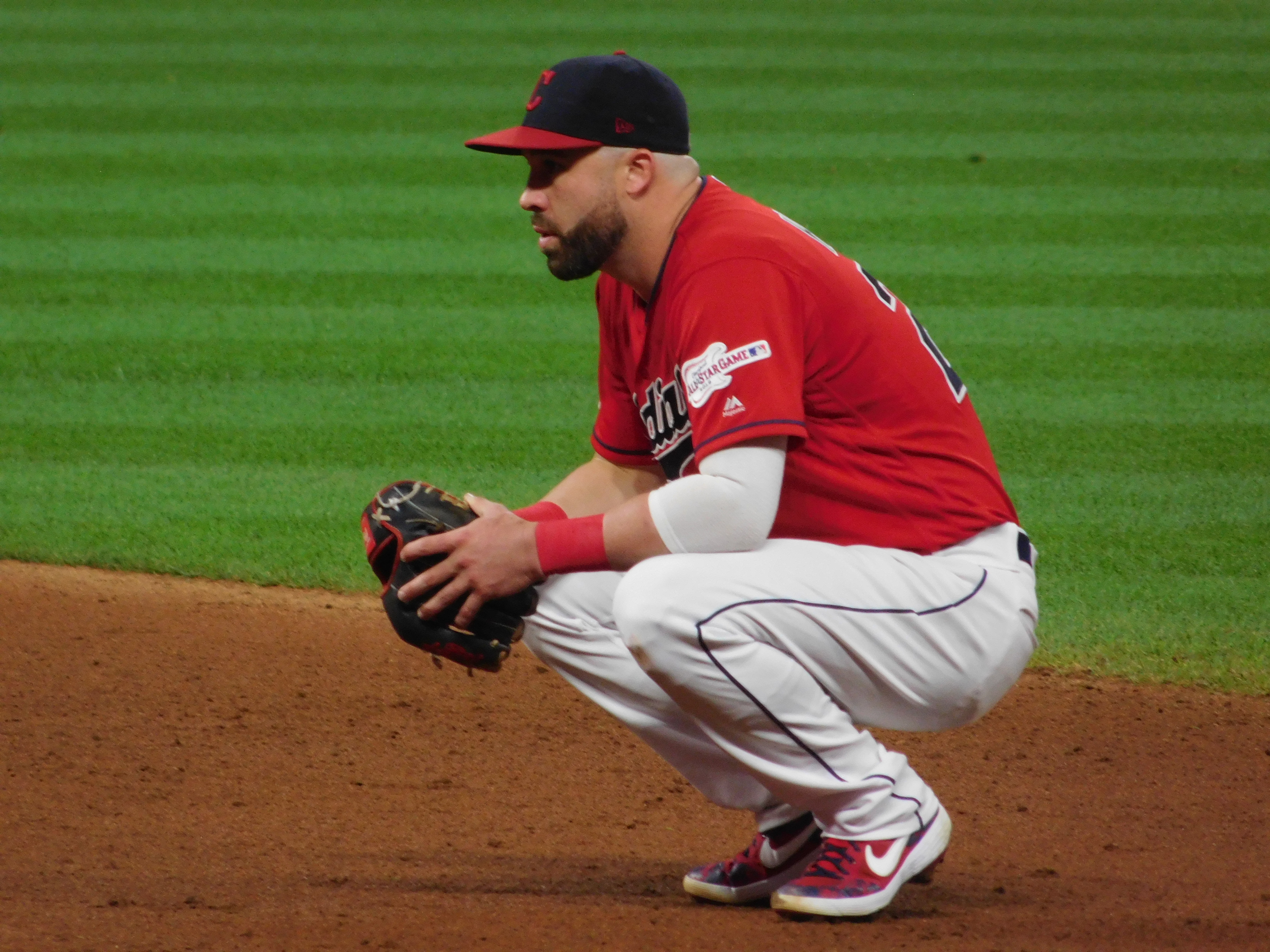 CLEVELAND – When it was announced on Tuesday that Indians second basemen Jason Kipnis was done for the season with a fracture to his Hamate bone, fans quickly realized that it could be the last time they see the player nicknamed 'dirtbag' in a Tribe uniform.
Kipnis is due to make $16.5 million next season, but the Indians have a club buyout for $2.5 million, something that they are no doubt expected to exercise, making Kipnis a free agent.
Wednesday in front of the Cleveland media for what could be the last time as a player with the Indians, Kipnis said an emotional good-bye as he looked back on not only this season but his last eight with the Tribe.
"It's not the ride off into the sunset you hope for as a player when you've been with a team for a long time. Right now it's all you can do, be there for your teammates and let thoughts creep into your head," Kipnis said.
"Overall this season, it was a grind again. But from where we started, I'm proud of the way that I didn't pack it in or give up. I kept competing and I refused to be a non-factor this year.
"I knew it was my last year and I knew this team needed me to step up. I'm happy that I kept at it and for better or worse, turned the season around and became a big part of catching those Twins in the middle of the year and this push at the end."
This season Kipnis started the season on the injured list, and after a slow start played well for the last two months of the season.
Overall the 32-year-old hit .245 with 17 homers and 65 runs batted in for the Tribe, playing in 121 games.
The only home Kipnis has ever known in the Majors is with the Indians, having originally been drafted in the fourth round by San Diego in 2008, but joining the Indians at the Major League level in 2011.
He is fully aware that this offseason will have a much different feel as he looks around the Majors possibly for the first time for a new team if he and the Indians don't agree to a deal to bring him back.
"It was something I was very fortunate not to experience for the last six years, eight years almost," Kipnis said of being with the same team.
"Being unknown can be a little frightening at first. Most players go through it eventually. Whether it's in a trade or free agency or something. Very rarely does a player play for the same organization throughout their whole career. I've been lucky enough to play for roughly eight years for the same organization.
"Even luckier that it's been Cleveland. It's been a thrill to be here. I've loved this city from day one. It'll be missed. It'll be hard to part ways. There will always be part of me here. But the unknown can also be exciting, too. We'll keep our head up and look forward to whatever comes with the next challenge, wherever it may be."
You never know what can happen in an offseason, and there is a chance that Kipnis could return to the team if the price is right and he's willing to come back.
If he does, it certainly won't be for the $16.5 he's due to make, and he knows already that there will be a chance on the open market to see if another team is interested in his services.
"I don't think anybody's expecting them to pick up the option," Kipnis said.
"ou hit free agency and you start looking at your value and your market price. As of right now, no talks have been had. But if Cleveland thinks that's something that we can agree on a number, I don't think it would be too hard to get something done. But that's also in their hands now. I've always loved playing here."
Kipnis was a huge part of the team that came within two runs of winning the World Series in 2016, hitting .275 that season with 23 homers and 82 runs batted in.
He was an All-Star in 2015 and 2013, and lifetime in his eight seasons with Cleveland is a .261 hitter with 123 homers and 529 RBI.
To this day the second basemen says it still stings that he and his teammates, quite a few who are already with another team, did not get the job done winning that World Series against the Chicago Cubs.
"There's tons that I'm proud of, one of the most unfortunate parts of this is that I don't get to try to finish what I started eight years ago with a bunch of guys, the mission," Kipnis said.
"I think we turned around a franchise. I think we turned around an organization. We raised the bar here. Sometimes, I fell short of the high standards we set here and I'm OK with that, because I'm proud that there are higher standards here.
"I think this is a very classy organization, viewed that way throughout the league. Part of me likes to think I played a part in that.
"But definitely proud of the three straight division titles, without telling what's going to happen here down the stretch, the World Series run, the group of guys I got to play with throughout all that. Some of the teams we've had, the connection we've had in the community. I think there's loads to be proud of."