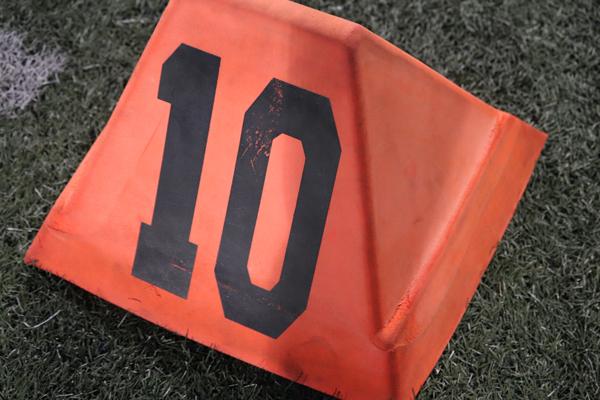 If you have followed the history of great local quarterbacks from Midview High School, you know all about the great standard of play over the last decade plus.
The Middies, who had a tough 2018 are back in 2019, sitting and 4-3, 3-3 in Southwestern Conference Play, and are coming off a huge win on homecoming night over the Olmsted Falls Bulldogs last Friday.
Helping lead the way this season for Midview is the play of QB Ethan Surdock, who put on a show as he helped the Middies get the huge win Friday night over the Bulldogs.
Surdock was all over the field, as he used both his legs and arms in the win. He raced for 189 yards and three scores, and also threw for 156 yards and a touchdown.
Not only that but he scored the game-winner against Olmsted Falls, and for his efforts he takes home our week seven award for the "NEOSI High School Football Player of the Week."
Surdock took home 53 percent of the votes in the win, topping Keaton Ziegenfuss of Chardon who brought in 38 percent of the votes.
The awards final voting went as follows
Ethan Surdock Midview 53 Percent
Keaton Ziegenfuss Chardon 38 Percent
Jake Nanosky Medina 8 Percent
Cy'Lyn McSwain Lutheran East 1 Percent
Our 2019 NEOSI High School Football Player of the Week Award Winners
Week 1: Joe Labas Brecksville
Week 2: Bryce Newton Midview
Week 3: Ben Anderson Bay
Week 4: Garet Clark Strongsville
Week 5: Owen Bainbridge Stow
Week 6: Desmond Malone Perry
Week 7: Ethan Surdock Midview