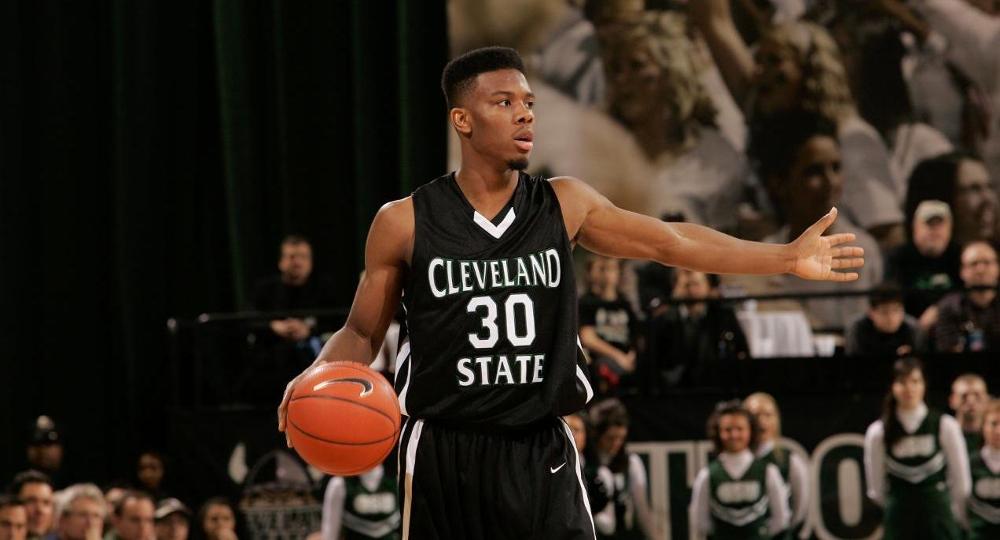 CLEVELAND – The Cleveland State men's basketball program will retire the number 30 that Norris Cole wore during his CSU career during a pre-game ceremony on Saturday, Feb. 6, 2016, when the Vikings host Oakland at 1:00 pm in the Wolstein Center.
Currently a member of the New Orleans Hornets, Cole will attend the ceremony before his Pelicans play the Cleveland Cavaliers at 7:30 pm that evening at Quicken Loans Arena.
In addition, the first 1,500 fans in attendance at the game will receive a Norris Cole Bobblehead.
"Norris was one of the top players to come through Cleveland State and this is a great honor for him to have his number retired," CSU head coach Gary Waters said.
"This is important for him and his family and he deserves this recognition for what he did in this program. Through his play on the court and the success we had as a program, Norris provided a great deal of visibility to Cleveland State during his college career. Not only was Norris an outstanding player, but he is an overall special person."
The addition of Cole's number "30" gives Cleveland State a total of three men's basketball retired numbers as he will join Franklin Edwards (No. 14) and Ken "Mouse" McFadden (No. 10).
The Vikings also announced today they will also retire the number of Kailey Klein, who led the Cleveland State women's basketball program to two NCAA Championship appearances during her career.
Klein will have her number 23 retired by the program during halftime of the CSU men's game against Oakland on Saturday, Feb. 6th, 2016, in the Wolstein Center.
The men's game against Oakland tips off at 1:00 pm with the CSU women facing Oakland at 3:00 pm that afternoon. In addition, 250 lucky fans at the women's game that afternoon will receive a Klein replica jersey.
"The retiring of Kailey's number is an historic event," head women's basketball coach Kate Peterson Abiad said. "For those of us who watched her career unfold – teammates, coaches, and fans – we knew we were watching a very special individual. We were not aware, completely, of the overall impact Kailey would have on our Cleveland State women's basketball program or the heights she would lead her team to reach, but we were all grateful for her investment and her abilities as we watched her dominate the Horizon League.
"Kailey was the type of athlete who reached her potential. She gave our program everything she had and made us all very proud. It was my honor and privilege to coach Kailey Klein at Cleveland State University and I am hopeful that in retiring her number, she will realize how important she has been to all of us."
Klein's number "23" will be the first retired number in CSU women's basketball history.