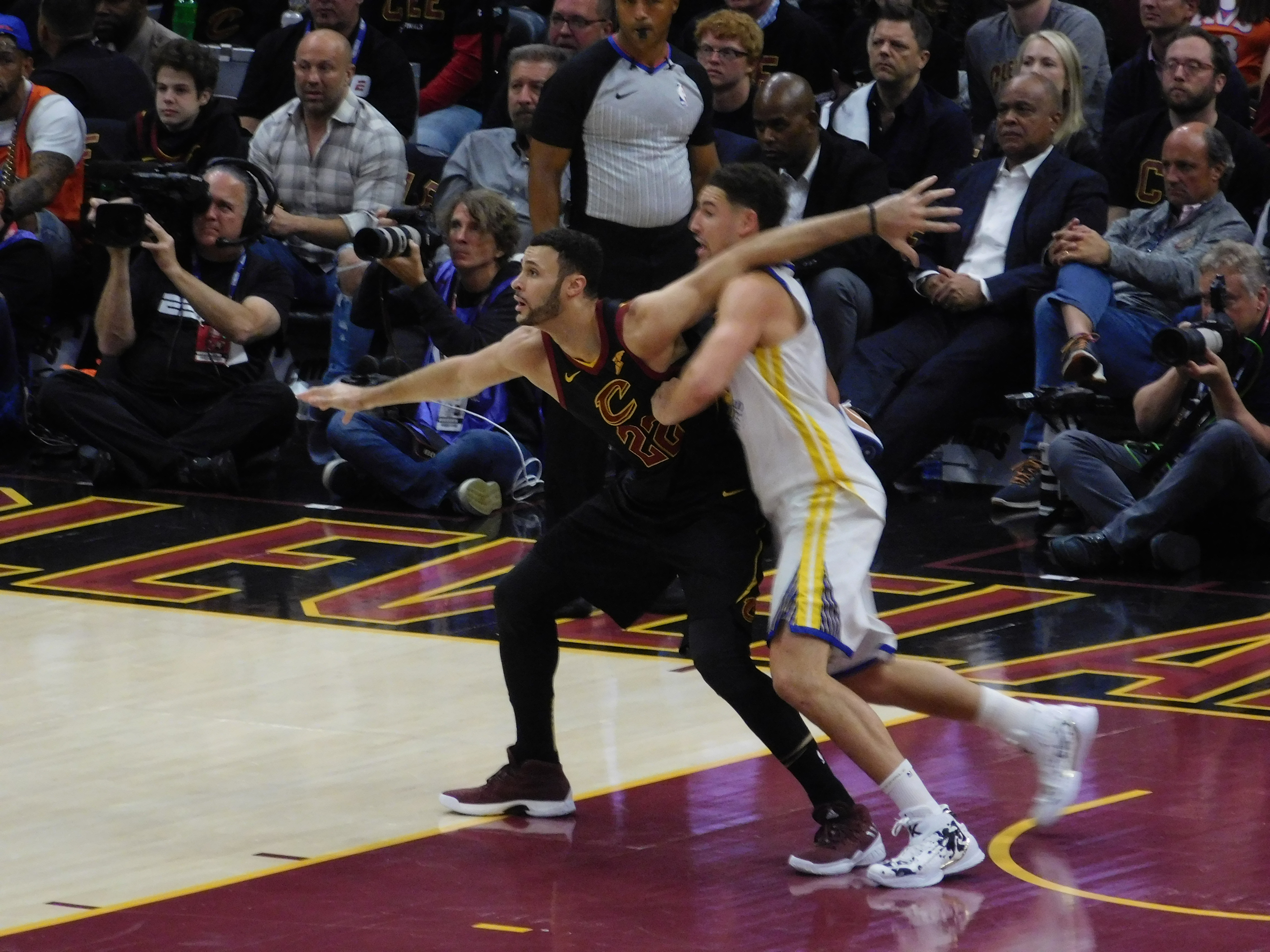 CLEVELAND – The Cavs and Warriors have played a physical first 24 minutes of game three at Quicken Loans Arena, with the Cavs leading the affair by six at 58-52.
While the Cavs had control of the half for the most part, one thing that stuck out was the free throws for each team. The Warriors got to the line 13 times, hitting on 12 of the 13 shots.
The Cavs – not one single trip to the line. Not one.
The fact that the Cavs never got a call to get to the line didn't get lost on Cavaliers owner Dan Gilbert, who sent out a little tweet at halftime that you can bet was directed at the officials who have been heavily criticized for the way the first two plus games have been called.
Here's the tweet that Gilbert sent out – that has since been deleted.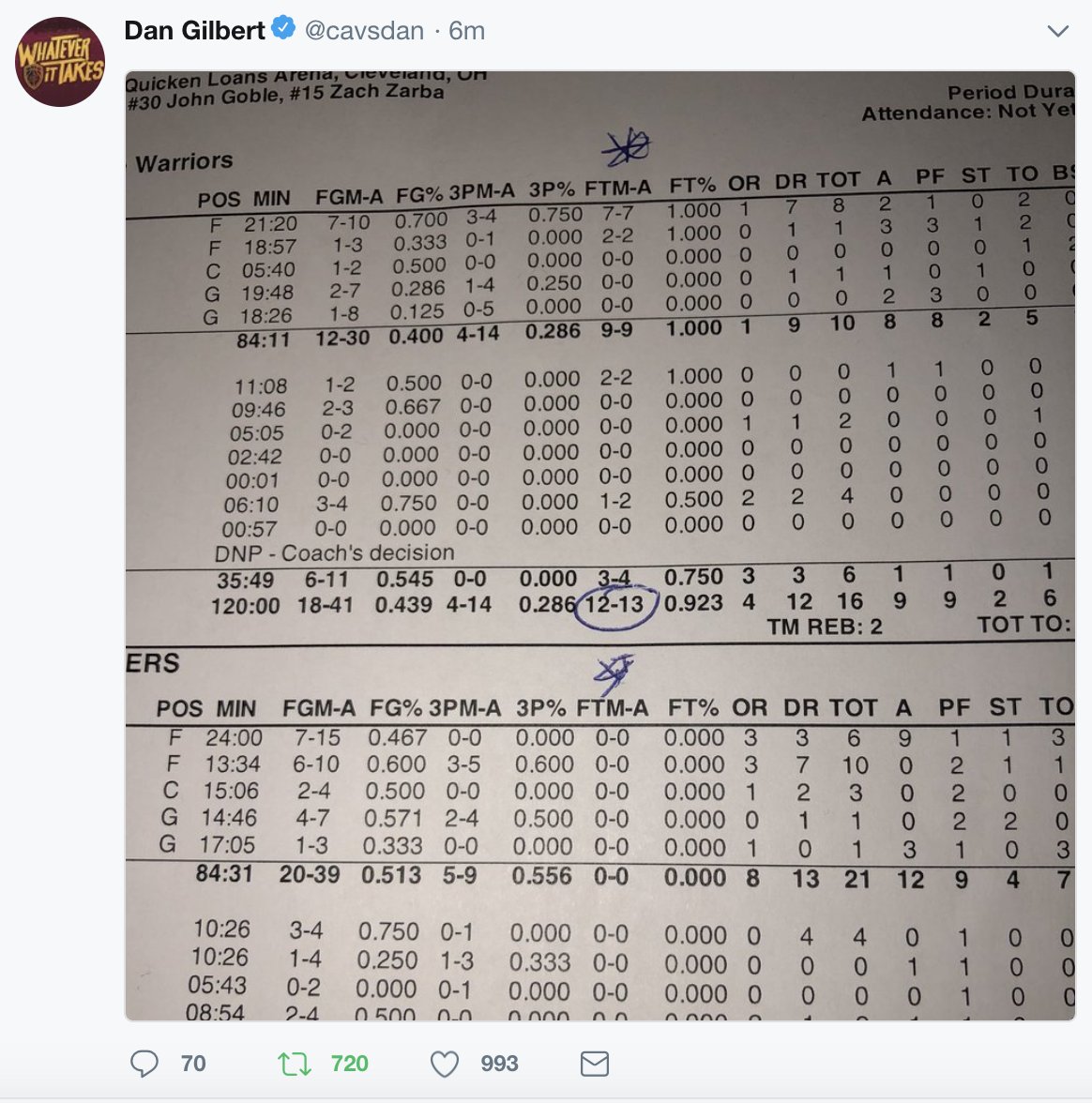 While nothing about the discrepancy was stated in the tweet directly to the officials, there's no doubt that it was sent out to send a signal about the number of freebies the Warriors got compared to the Cavs.