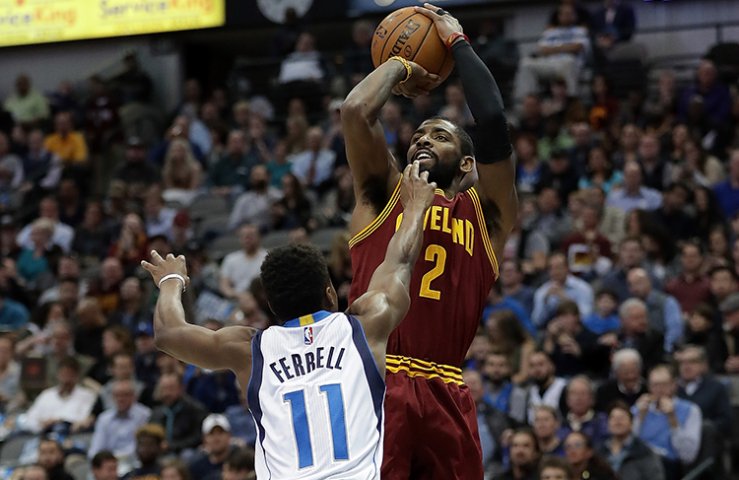 The NBA schedule has caused plenty of head scratching in 2016-17, the latest example of which featured a one-game road trip to Dallas, where the Cavaliers fell to the Mavericks, 104-97.
Why play a game in Cleveland on Sunday, only to fly to Dallas, turn around, and play one home game before another road trip?
Who knows?
But the Cavs lost the game, while Kevin Love stayed in Cleveland to give his back time to heal.
Love will also rest for Wednesday's game against the Minnesota Timberwolves.
The Cavs lost in a similar situation exactly one week prior to this Mavericks game, dropping a one-and-done road trip to New Orleans.
Playing this game on the second end of a back-to-back didn't help.
Regardless, the Cavs kept pace for the better part of two quarters and let the game slip away during a sluggish second half.
Dallas took a 45-43 lead with 4:20 left in the second quarter and never looked back, as Harrison Barnes finished with a game-high 24 points in the win.
Wesley Matthews scored 21.
Yogi Ferrell, recently signed from the D-League, added 19 points, hitting clutch shots down the stretch.
Kyrie Irving shot just 7-for-21 and the Cavs were clearly lacking Love's presence.
LeBron led the Cavs with 23 points, nine rebounds and nine assists.
Channing Frye finished with 13 points off the bench. Richard Jefferson scored 11, starting for Love, and Jordan McRae also pitched in with 11.
Chalk it up to another case of the underdog bringing their best effort against a Cavs team on cruise control, but Cleveland finishes the month with a record of 7-8, missing J.R. Smith for the full month and dealing with Love's back issues throughout the last two weeks.
We'll see if any of this matters a few months from now, but at this point in time, the Cavs will be glad to put January behind them and limp into the All-Star Break, still in first place in the East.
The Cavs and Timberwolves tip off at 7 pm ET on Wednesday.