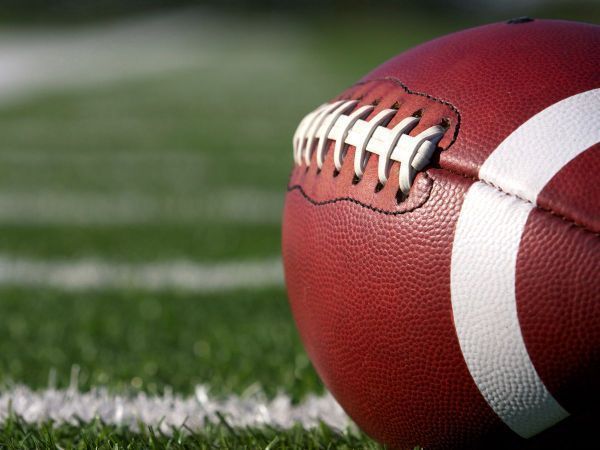 Last week the NEOSI Player Of The Week earned 578 votes.  We hope that this week's edition can double, if not triple that.  Once again, it was a great night of action.  Please vote in the comments section for who you believe deserves the award.  As we did last week, if you don't see a certain player nominated, that does not mean you can't vote for him or her.  Please cast a write in vote.
The votes are due by Tuesday Sept 12 at 9pm.  The votes will be counted at that time, and the winner will be announced on Wednesday September 13th.  
************************please note multiple votes from the same email address and IP address will be counted as one vote.  We want this to be fair and honest.***************************************
The votes have been counted.  You can find out the winner by clicking on the below link.
Brunswick RB Ethan Flanigan Wins NEOSI Player of the Week For Week 3
Highland QB Matthew Earnest
6-for-7 for 194 yards and 2 touchdowns.  He added 64 yards and a score on 16 carries.
Normandy QB Ryan Dengler
23 carries for 212 yards and a touchdown.  Completed 5 of 12 passes for 108 yards and a touchdown.
Lorain RB Mikey Harrell
92 yards on nine carries and two touchdowns.
Brunswick RB Ethan Flanigan
95 yards rushing with 2 rushing TD's, 1 sack, 1 INT.
Berea Midpark RB Bryce Agnew
95 rushing yards, 37 receiving yards.  Touchdowns rushing, receiving, and an interception on defense.
Midview QB Seamus Higley
10-15 213 yards and 5 touchdowns.
Brooklyn RB Matt Crossman
9 carries for 49 yards and three touchdowns
Buckeye QB Adam Fauver
107 yards on 27 carries.  1 touchdown passing and 1 rushing.