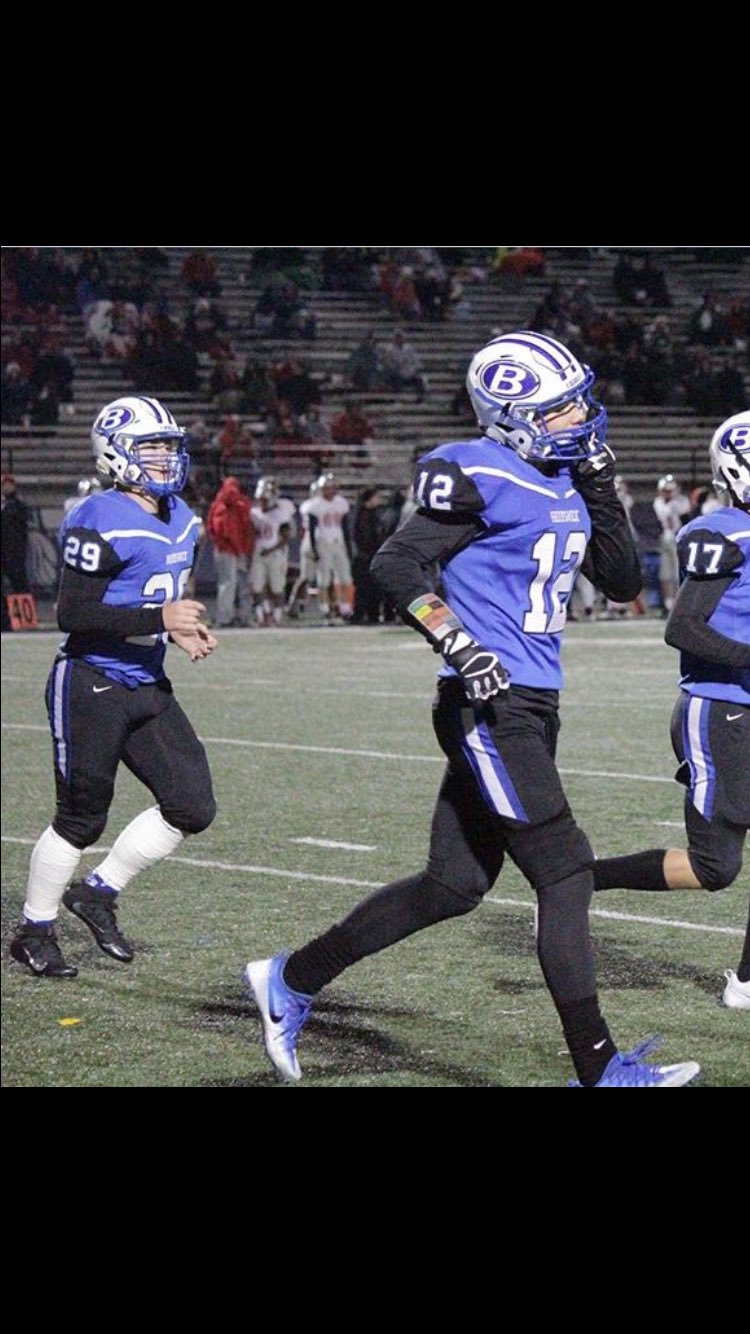 The votes have been counted, all 650 plus of them, and the Blue Devil Nation has spoken.  This weeks Player of the Week Award goes to Brunswick RB Ethan Flanigan.
Young Ethan is an old school two way player for the Brunswick Blue Devils and was instrumental in their 28-26 win over Shaker Heights last Friday night.  He rushed for 95 yards and scored twice from the backfield.  He also played one heck of a game on defense in which he had a sack and an interception.
The excellent performance from Flanigan helped give new head coach Mark Pinzone his first victory as head coach of the Blue Devils.  The win was especially impressive given the fact that Brunswick was missing two of their most important players as  starting Quarterback Josh Stacho (Collarbone) and starting Tight End Zak Zagrafos (Foot) were out with injuries.
With the game tied at 14 entering the second half, Ethan Flanigan took over.  As the second half began, the first Brunswick possession was the Ethan Flanigan show as he gained 69 of the 70 yards Brunswick gained.  This included a 14 yard TD run straight up the middle, breaking tackle after tackle, giving Brunswick a 21-14 lead.
After a quick possession for Shaker, Brunswick's Flanigan once again showed he could not be stopped and ran in for a 7 yard touchdown to put Brunswick up 28-14.  The Blue Devils would hold on for the victory!
Flanigan and the rest of the Blue Devils will look to remain hot as they host the visiting Canada Prep team from up north this Friday night.
Also congrats to Ryan Dengler of Normandy who came in a very close second place.
This article remains one of the most popular ones we do here at NEOSI, and if your small business or large business would like to be the sponsor of it moving forward, please email Vince McKee at coachvin14@yahoo.com and let him know.
To see the rest of the runners up for this award and who was nominated, click here.