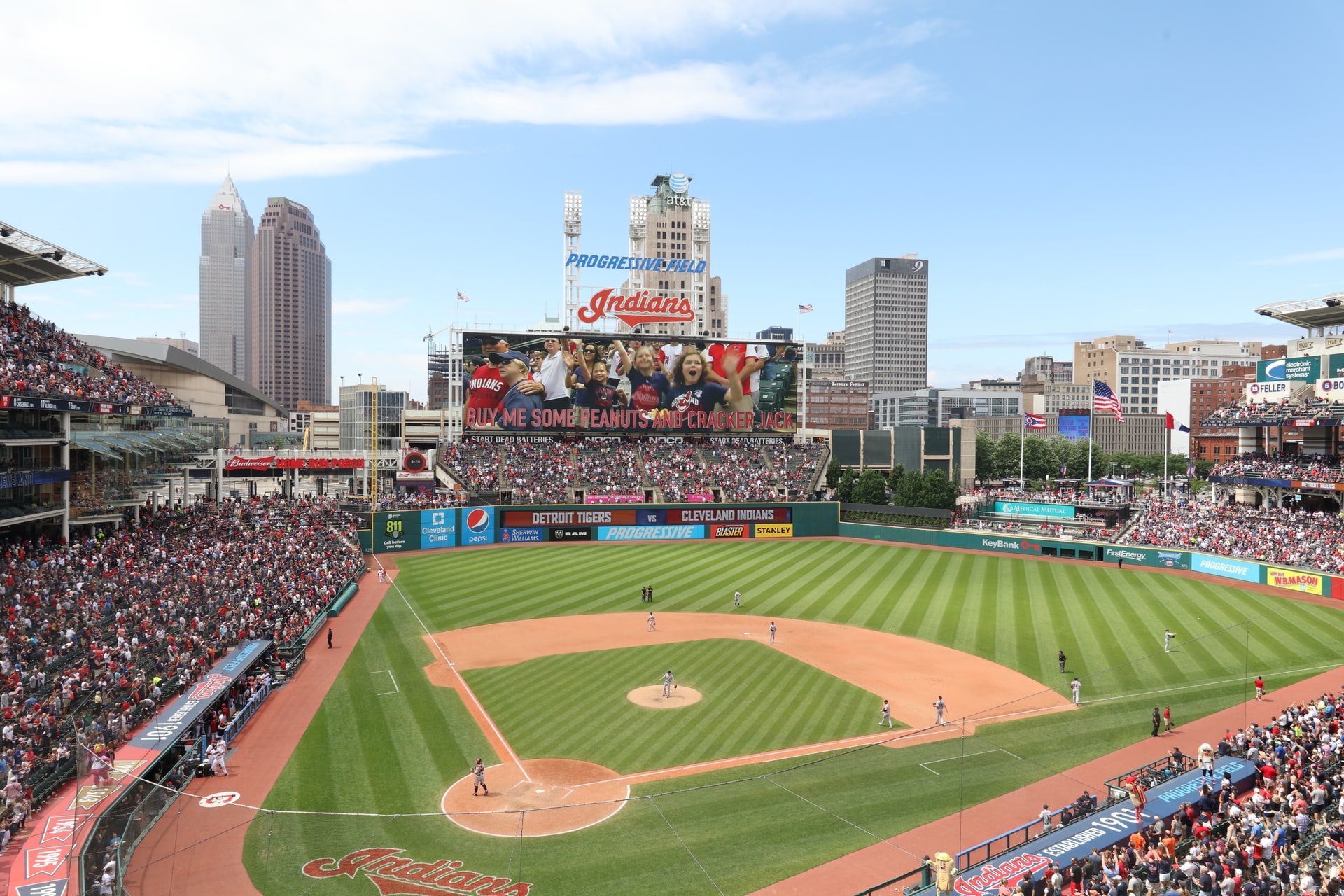 It wasn't the worst season for Cleveland Indians fans, but at no stage did the team really threaten to win their first World Series since 1948. A second place finish in the AL Central was a decent achievement, but it wasn't enough to oust a dominant White Sox team and claim a place in the postseason.
The campaign ultimately ended in disappointment, but there's a platform for the Indians to build on next time. Can they go one better and make it to the playoffs, and if so, what needs to happen in order for Cleveland to go to the next level?
Home Field Boost Needed
One of the more curious stats attached to the Cleveland Indians' season involves their record at home and on the road. Both areas returned a ratio of 40-41 and this could be a key issue to address for next season.
They weren't the only team in the American League to return identical records at home and away. Over in the East, the New York Yankees progressed beyond the regular season with 46-35 returns but it's clear that Progressive Field wasn't exactly a fortress.
It's debatable whether home-field advantage has much of a say in baseball but, with crowds returning to stadiums, those are numbers that need to improve.
Cleveland's Chances Assessed
As soon as the Houston Astros and the Atlanta Braves conclude the final plays of the 2021 season, the betting markets will be reset ahead of the next campaign. It's a rolling system and one that offers a good insight into a team's potential.
There won't be too much encouragement for Indians' fans with sports betting sites from Arabian countries showing that the sides who performed well in 2021 are likely to start among the favorites. According to Arabianbetting.com, the Astros and the Braves will be strongly fancied, along with teams such as the Boston Red Sox, the Tampa Bay Rays, the Milwaukee Brewers, the Los Angeles Dodgers, and the San Francisco Giants.
As the season gets underway, Arabianbetting will update odds to reflect results as they come in. All the while, readers can take in news and opinion on the MLB and they can take their interest in baseball a stage further if they wish.
The recommended panel of sportsbooks on this website will all accept new sign-ups and many of those outlets have generous welcome promotions in place. Once onboard, there are a number of funding methods available to start off the account while fast customer service and the potential for streaming live baseball are among the other benefits.
As non-qualifiers for the 2021 postseason, the Cleveland Indians will go under the radar to some extent but can they develop to attract interest as an outside pick?
Key Men
The batting numbers for last season indicate who will be the crucial players for Cleveland in 2022. Yu Chang enjoyed an impressive third campaign in Major League Baseball, hitting nine home runs while returning an average of .228.
The 26-year-old will be a useful addition to the roster moving forward but there were better returns within the squad. One notable performer will not, however, be at Progressive Field next season. Pitcher Cesar Hernandez has left for the Chicago White Sox after an impressive campaign that rounded off two short seasons in Cleveland.
In his absence, hitting averages will need to be maintained by Harold Ramirez and Jose Ramirez among others. Current Cleveland Indians transactions show  that there will be a number of players called up from the minors but there is a clear need for more effective trades ahead of the 2022 season.
The Need for Consistency
Cleveland Indians returned another unwanted stat in 2021 when they became the first team in MLB history to be no hit three times in a single season. Considering this is a team that finished in second place in their division, that's a remarkable statistic and one that hints at a lack of consistency within the roster.
That's an area to address along with those stats pertaining to home advantage. Those are minor tweaks but, above all, the need for fresh faces could be key to Cleveland Indians going one better and making it beyond the regular season in 2022.

NEO Sports Insiders Newsletter
Sign up to receive our NEOSI newsletter, and keep up to date with all the latest Cleveland sports news.