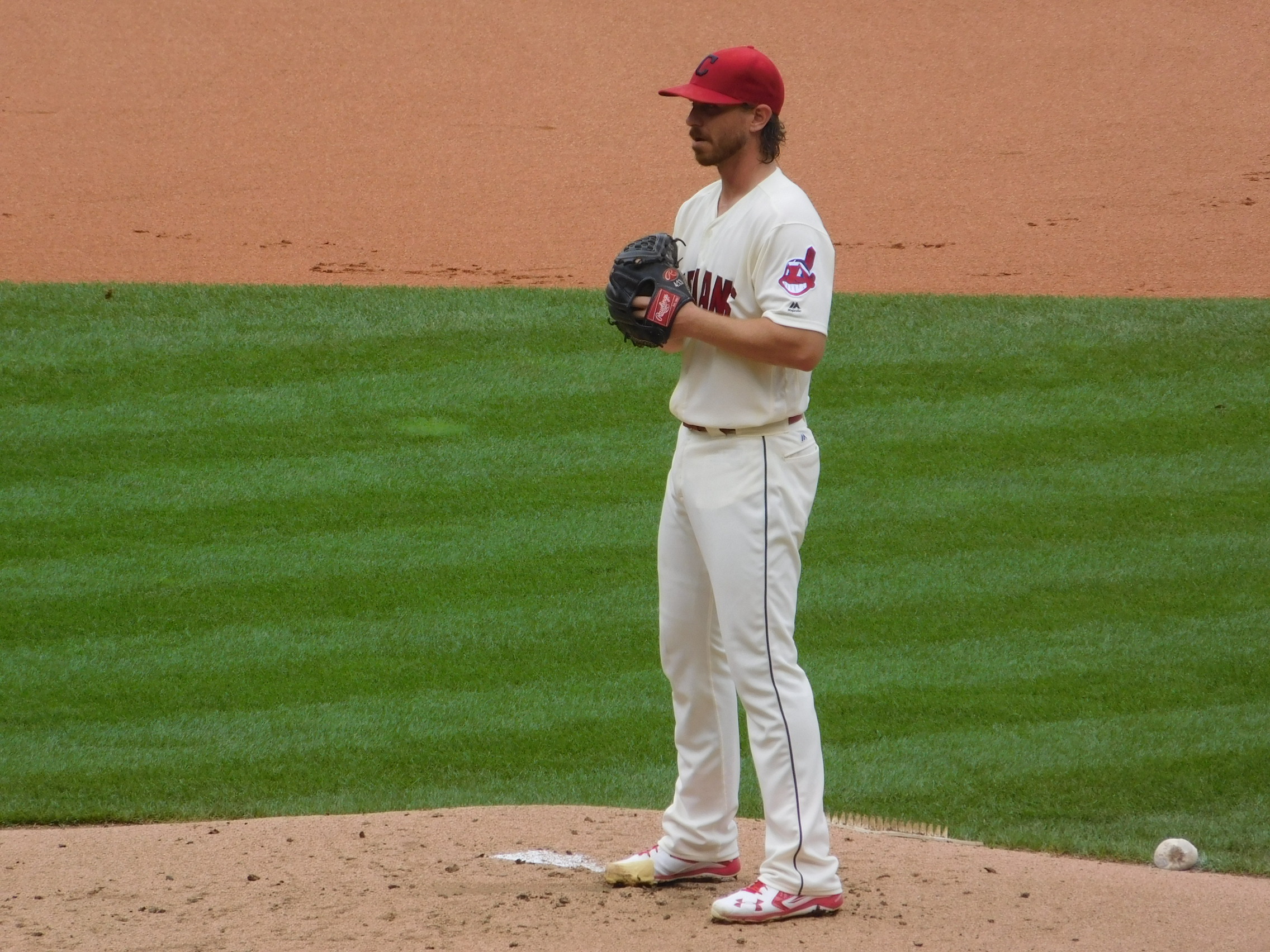 Josh Tomlin looked like a possible Cy Young candidate in the American League earlier this season for the Indians. Now as the team sits in first place on August 20th despite a loss to the Blue Jays, there has to be serious concern about the long term status of one of the cores in the rotation.
Saturday night in a playoff atmosphere against the Jays at Progressive Field, Tomlin against was victim of the long ball, allowing three homers in an eventual 6-5 loss.
The Tribe found themselves down 5-0 by the time they got to bat in the 4th inning, but gave Tomlin a chance at redemption as they scored five times to tie the game at five.
With a fresh start, Tomlin let the team down, as he allowed a solo homer in the 5th to Edwin Encarnacion to put the Jays back up for good 6-5.
Allowing homers are nothing new to Tomlin, as with allowing three on Saturday he's up to 32, an American League high. He's gotten lucky a number of times allowing just solo homers, but Saturday he gave up two solo homers and a two-run shot.
"I've been throwing home runs all year," Tomlin said after the loss. "They've come usually with no one on base, or with limited traffic.
"Right now it seems like there's traffic just about every inning, having to work around guys and they are making me pay for it with a crooked number as opposed to a single number. When doing it against a team like that it's tough to come back from."
Tomlin hasn't won a game since July 30th, a win over the last place A's at Progressive Field, a night when he allowed two runs on six hits, still allowing a homer in that win.
As a matter of fact, Tomlin has allowed at least one homer in all but two of his 23 starts this season. He's allowed at least two homers in five starts, and three homers in three starts.
"It's my job to go out there and keep putting zeros on the board, so (the offense) can keep fighting, maybe change the game with one swing of the bat," Tomlin said.
"The game in the fifth inning just got away from me, I didn't do a good enough job keeping guys off base and limiting the damage."
With the loss Tomlin, who at one point was 9-1 on the season, falls to 11-7, and has now lost four straight starts.
In those starts, he's allowed 23 runs in 20.2 innings, including seven homers posting an ERA of 10.01 in that stretch.
With Terry Francona already dealing with 1/5 of the rotation in question with the long term status of Danny Salazar, he now has another problem with the issues surrounding Tomlin.
Another issue is Tomlin's inability to eat innings, as in three of his four starts in August he's failed to pitch five innings.
It's a matter of trust when it comes to the belief in Tomlin. If he can't be trusted as the Indians continue to head towards a hopeful division title, the team is going to have to come up with a backup plan.
More outings like Saturday night is going to make Francona's decision to sit Tomlin a lot easier, as the club simply can't continue to allow him on the path he's been on for most of August.

NEO Sports Insiders Newsletter
Sign up to receive our NEOSI newsletter, and keep up to date with all the latest Cleveland sports news.