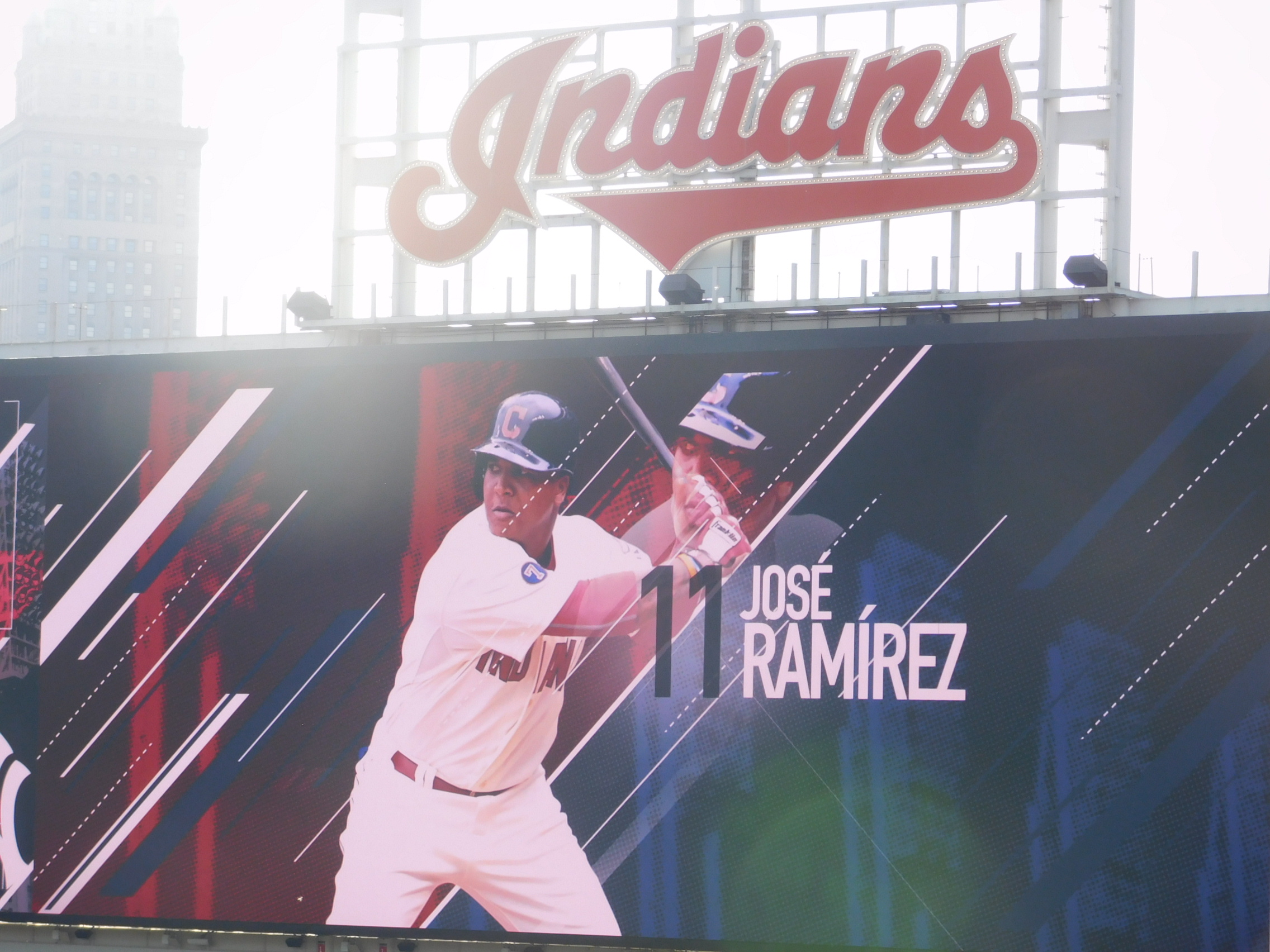 CLEVELAND – If this is what the playoffs may feel like for the Indians and their fans, get ready for frayed nerves and a lot of nail biting come October.
Sunday in front of another solid crowd of 26,696, the Indians got another thrilling win as Jose Ramirez hit his 10th homer of the season with two outs in the 8th inning to lift the Tribe to a 3-2 win.
Ramirez's clutch homer wrapped up a weekend which saw each game be decided by a run, and all of the last five wins for the Indians have been come from behind wins.
The team wraped up a long 11-game homestand going 8-3, and despite a win by the Tigers over Boston on Sunday the Tribe still maintains a seven-game lead in the AL Central as they sit at 71-51.
"That was fun," Indians manager Terry Francona said. "There's no feeling that I can ever think of like that. Your heart is in your throat, but you like it. It's agony, but it's also awesome."
Sunday the Indians were on that awesome side, as Francona put it, thanks in part to not only Ramirez, but by some clutch relief work by Mike Clevinger, who came in with two outs in the seventh and got a key strikeout with the bases loaded by Edwin Encarnacion, who has 101 RBI on the season.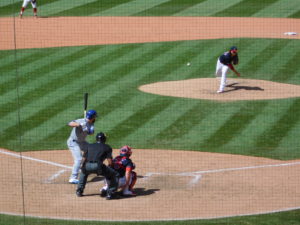 Then he pitched a scoreless 8th before the Indians finally got the lead for good to earn his second Major League win.
Cody Allen allowed two walks in the 9th, but was able to get Russell Martin to fly out to right to end the game and in the process earn his 24th save of the year.
"That was a very good series against a good ball club," Allen said. "There's a pretty good chance we probably see them again. That's a good team, and that's the type of baseball and those are the type of games you have to win to move on."
Corey Kluber started for the Indians, and was rolling till the 3rd when Melvin Upton Jr. hit a solo homer off him, and Josh Donaldson drove in another run to make it 2-0.
Marcus Stroman was solid for the Jays, throwing 7.1 innings, allowing a single Indians run in the 6th, striking out nine and walking one.
He was helped out by three double plays when the Indians were able to put some traffic on the base paths.
Kluber went 6.2 innings, allowing two runs on six hits, with four walks and eight strikeouts.
"Two good teams going at it, good crowds, it was a fun weekend," Kluber said.
The hero though was Ramirez, who has now reached base safely in 27 straight games, and is hitting .377 during that streak.
"I'm glad that he continually keeps coming up in those spots," Kluber said of Ramirez.
"For whatever reason he's able to come through in those spots more often than not. Right now I don't think there's anyone else we would rather have up there in that situation."
The Indians will fly to Oakland and start a three-game set with the A's on Monday night, as Carlos Carrasco (8-6, 3.34) goes for the Indians against Andrew Triggs (0-1, 4.98) for the A's.

NEO Sports Insiders Newsletter
Sign up to receive our NEOSI newsletter, and keep up to date with all the latest Cleveland sports news.