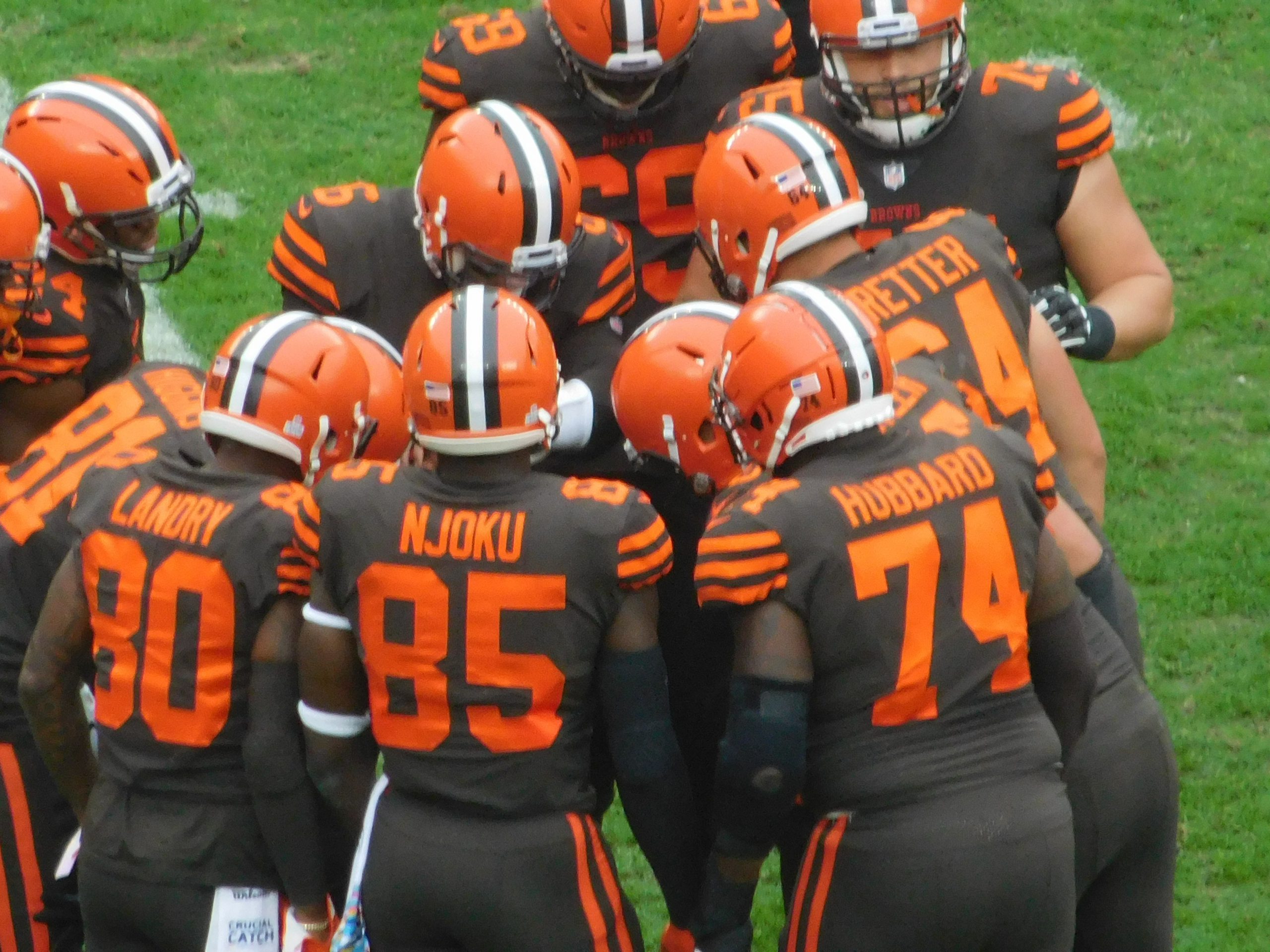 By this time next year the Browns will have a new look. The team announced back in the spring that they'll reveal that new set of jerseys next April and ditch the current threads that have become symbolic of the franchise's lowest period of football.
Now, with a franchise quarterback a ton of talent on both sides of the ball and a new head coach who is adored by fans, these new jerseys will arrive just in time for what could be the start of a golden era of Browns football. Still, owners Jimmy and Dee Haslam are hoping to provide a look that stays true to Browns history, while also representing the grit of Cleveland.
"We talk all the time about, 'Cleveland has a certain way about them'" Dee Haslam said. "I think the uniform that is in development will fit our team really well; the look and our feel of who we are."
Part of that means leaving the classic orange helmet untouched. Dee Haslam wasted no time shooting that idea down. That said, there is still work to be done before they can officially reveal the team's new wardrobe in nine months.
I think there's still some things to be done," Dee explained. "It takes a little while, obviously. You have to really work hard to get every detail but I still think they're working on the development part of it but it's coming together."
In the meantime, the Browns are stuck with their current, questionable jerseys for the 2019 season. There is a chance though that the fan favorite color rush jerseys could become more prominent on game days this fall though. The Haslams petitioned the league to wear those slick looking all Brown, color rush combo this year but are still waiting for an answer.
"We're really excited [about possibly wearing the color rush jersey's more this season]," Dee said. Hopefully that will work out. It's a pretty good uniform and I think the players would be excited to wear it if it works out."

NEO Sports Insiders Newsletter
Sign up to receive our NEOSI newsletter, and keep up to date with all the latest Cleveland sports news.