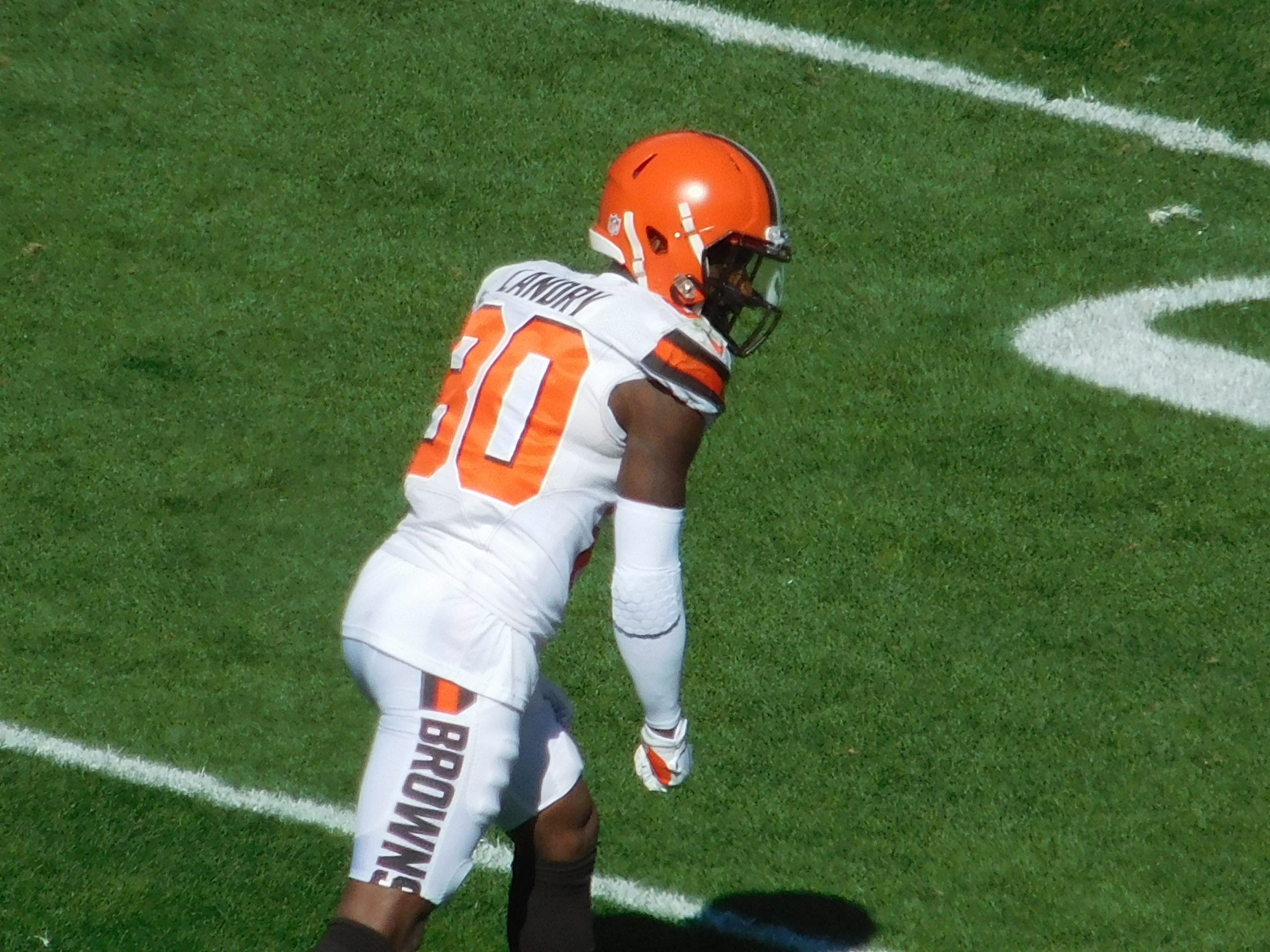 By Nick Broulis
The Broulis Beat Report is back and after giving you a run down of the tight ends and secondary, it's time to take a look at two positions at once. Why two positions? Because a column on just the offensive linemen isn't the easiest to write or read.
Starting with what might be the weakest unit on the Cleveland Browns, the offensive line saw one change. More on that later.
The Cleveland Browns will need to keep quarterback Baker Mayfield protected in order to have success. That, and for Mayfield to keep getting the football out of his hand quickly, like he did last year.
Greg Robinson was brought in on a trail basis and last year, he did very well. Enough to bring him back on a one-year deal. Cleveland hopes that Robinsons' strong play will continue this season.
Joel Bitonio is back at the left guard position and the pro bowler is going to try and stay healthy for an entire season. Bitonio is one of the premier guards and with the defensive linemen that Cleveland will be facing this year, he'll have to play as good, if not better this year.
JC Tretter is a great football player in general. Tretter played through an ankle injury much of last season and still played well. Tretter is in the final year of his contract and it'll be interesting to see if the Browns re-sign him. In the meantime, from the sounds of things via on the field sounds, Tretter has a great relationship with Mayfield and besides that, Tretter isn't a pro bowl center, but he definitely gets the job done.
Moving on to Chris Hubbard. The former Pittsburgh right tackle was brought in last year to help out on the right side. The Browns will need Hubbard to be better this year with the amount of quality defensive lines the Browns will be going up against this season.
Now the change at right guard. When the Browns traded for wide receiver Odell Backham Jr., that trade involved now former Cleveland Brown, Kevin Zeitler. Zeitler is a pro bowl type linemen, but Cleveland had to include Zeitler in the deal, to get Beckham. With this move, general manager John Dorsey has put a lot of faith in young linemen Austin Corbett. A lot of people are saying that Corbett is a huge key to the Browns success. Time will tell.
THE WIDE RECEIVERS
Cleveland has arguably the best wide receiver core in the NFL.
Jarvis Landry, Odell Beckham Jr., Rashard Higgins, Antonio Callaway, Damion Ratley, Jaelen Strong and Derrick Willies. Those are your main names. There are others, but I'm not familiar with any of them.
Derrick Willies, Damion Ratley and Jaelen Strong are bubble players, but could be kept around for depth purposes. Keep an eye on these players during the preseason. Also, Derrick Willies had that crucial catch in overtime against the Baltimore Ravens that helped Cleveland get the win.
Rashard Higgins had a big year for Cleveland last year. In 13 games, Higgins had 39 receptions for 572 and 4 touchdowns. Last year, Higgins showed that he was a great weapon for Baker and the two developed a great connection, both on and off the field. I think Rashard could have an even bigger season this year, if he stays focused and keeps practicing hard.
Jarvis Landry is one of best slot receivers in the game. Landry has a great ability to find the open spot on the field and turn that into yards after the catch. Jarvis also has some of the best hands in the league as well. Browns fans saw that last season. In his first season in Cleveland, Landry caught 81 passes for 976 yards and 4 touchdowns. This year, I'm anticipating Jarvis having an even bigger season. The only difference? He'll be playing next to his best friend, Odell Beckham Jr. for the first time.
Cleveland made the trade for Odell Beckham Jr., in hopes of giving Mayfield a deep threat. Aside from being able to make awesome catches with one hand, Beckham Jr. is one of the fastest and most athletic players in the NFL. Beckham Jr. is also one of the best route runners in the league. When it comes to the slant route, I can't think of anyone better and any player that makes the entire route look so smooth and easy. And as Browns fans saw last year, Baker loves throwing a quick slant to his weapons.
In 2018, the Browns had the 13th ranked total offense with 368 total yards a game. I anticipate Cleveland cracking the top five this season.
Cleveland had the 14th ranked passing attack in the league and finished with 4,007 passing yards. Baker loves throwing the ball downfield. The Browns averaged 250 passing yards a game. With the acquisition of Odell, I think that will increase as well.
All these possibilities in the passing game will really help out the next positional preview on the Broulis Beat Report. Stay tuned.

NEO Sports Insiders Newsletter
Sign up to receive our NEOSI newsletter, and keep up to date with all the latest Cleveland sports news.