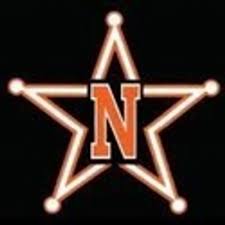 After last week's heartbreaking loss to Westlake, Eastlake North wanted to get their season back on track.
Thanks to a balanced offensive attack and superb defense, the Rangers did just that against the Normandy Invaders.
Quarterback Jake Tanski guided Eastlake to a convincing 42-6 win over Normandy, who was coming off a loss of their own last week. Tanski completed ten passes for 203 yards and three touch downs. Not to be out done, Fullback Brett Payne had 163 yards on 25 carries and three touchdowns of his own.
The scoring got off to a quick start midway though the first quarter when Tanski hooked up with receiver Kenny Streb for an 80 yard touchdown. Streb would prove to be the primary target for Westlake, totaling three grabs for 106 yards and a touchdown. Relying on Payne, who had 53 yards in the first quarter, and a very good front seven, the Rangers were able to extend their lead in the second quarter.
The second quarter got off to a quick start as Tanski found Brandon Daily in the end zone for his second passing touchdown of the night. After two more touchdowns from Payne, Tanski found Streb one more time to make the half time score 35-0.
While the offense may be in the headlines, it was the defense that made sure Rangers wouldn't repeat their last second loss to rival Westlake last week.
A dominate front seven held Invader Quarterback Ryan Dengler to 14 yards on as many carries. The Rangers defense did an outstanding job at clogging up running lanes and pressuring the Invaders' signal caller. Normandy didn't fare well though the air either, with Dengler only completing only two passes for 16 yards.
The one offensive bright spot for the Invaders was a rushing touchdown by Matt Ashe in a rain soaked fourth quarter.
Overall is was a very complete win for the Rangers, and they will hope to replicate their success next week against Maple Heights. Meanwhile, Normandy will try to get on the winning track against Revere.
Player of the Game: Eastlake North was led Brett Payne's stellar performance on the ground. His 163 yards on 25 carries not only yielded 3 touchdowns, but let the Rangers control the pace of the game and not let Normandy's offense find a rhythm.

NEO Sports Insiders Newsletter
Sign up to receive our NEOSI newsletter, and keep up to date with all the latest Cleveland sports news.