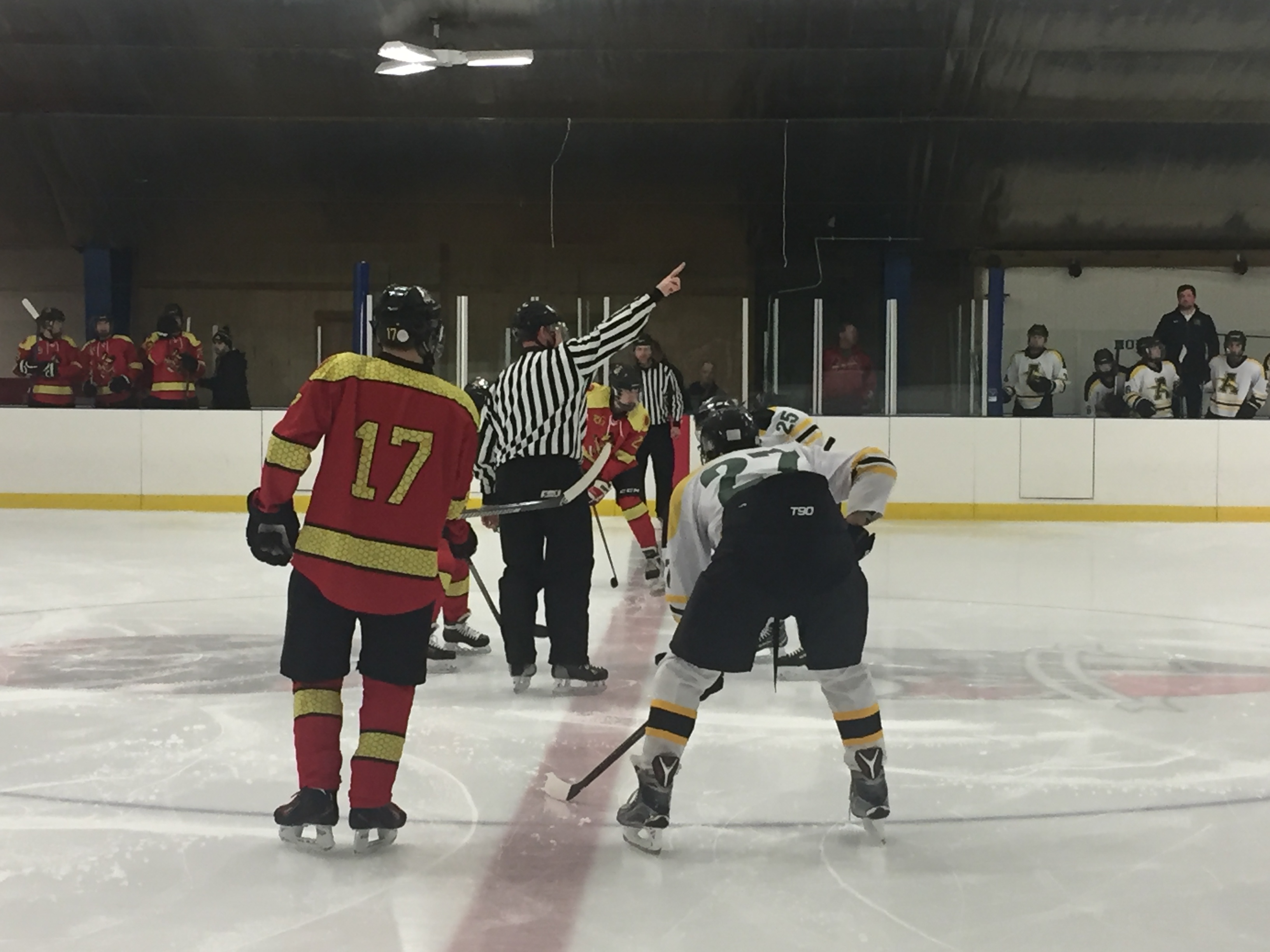 Amherst Hockey had quite the weekend, as they won a pair of tournaments, winning the Parma Christmas Tourney, and then working their way to a win in the Avon Holiday Tournament.
A big part of the reason for the Comets success in them going 17-2-0 is that of the play of Jacob Kramer, who as of December 29th leads the GCHSHL with 75 points, scoring 28 goals and 47 assists!
The Sophomre forward (who wants to go on to play for the Columbus Blue Jackets one day), started playing hockey at the age of six. He took to the ice right away, and has been amazing as he's now one of the young stars not only in Amherst, but in the entire conference.
The hockey standout was outstanding during the Parma Christmas Tourney, helping the Comets to wins over Brecksville and then came back with a big game against Parma.
Kramer again played great as the Comets rolled to another tourney win topping Perrysburg, Nordonia and Avon Lake in the four-team tourney.
Look for Kramer to continue to be a huge force for the Comets as they move on in 2018, and as the Comets continue to be a force in the GCHSHL.
Congrats @amherst_hockey on the tournament win. Thanks @NordoniaHockey and @PburgHockey for a great hockey weekend.

— Avon Lake Hockey (@Shoremenhockey) December 31, 2017
The @amherst_hockey team has won the first game of their second tournament of the break. We caught up with Jacob Kramer after the game to find out more on the boy's win. pic.twitter.com/oS1bPwK3Bh

— Steele News Live (@SteeleNewsLive) December 30, 2017