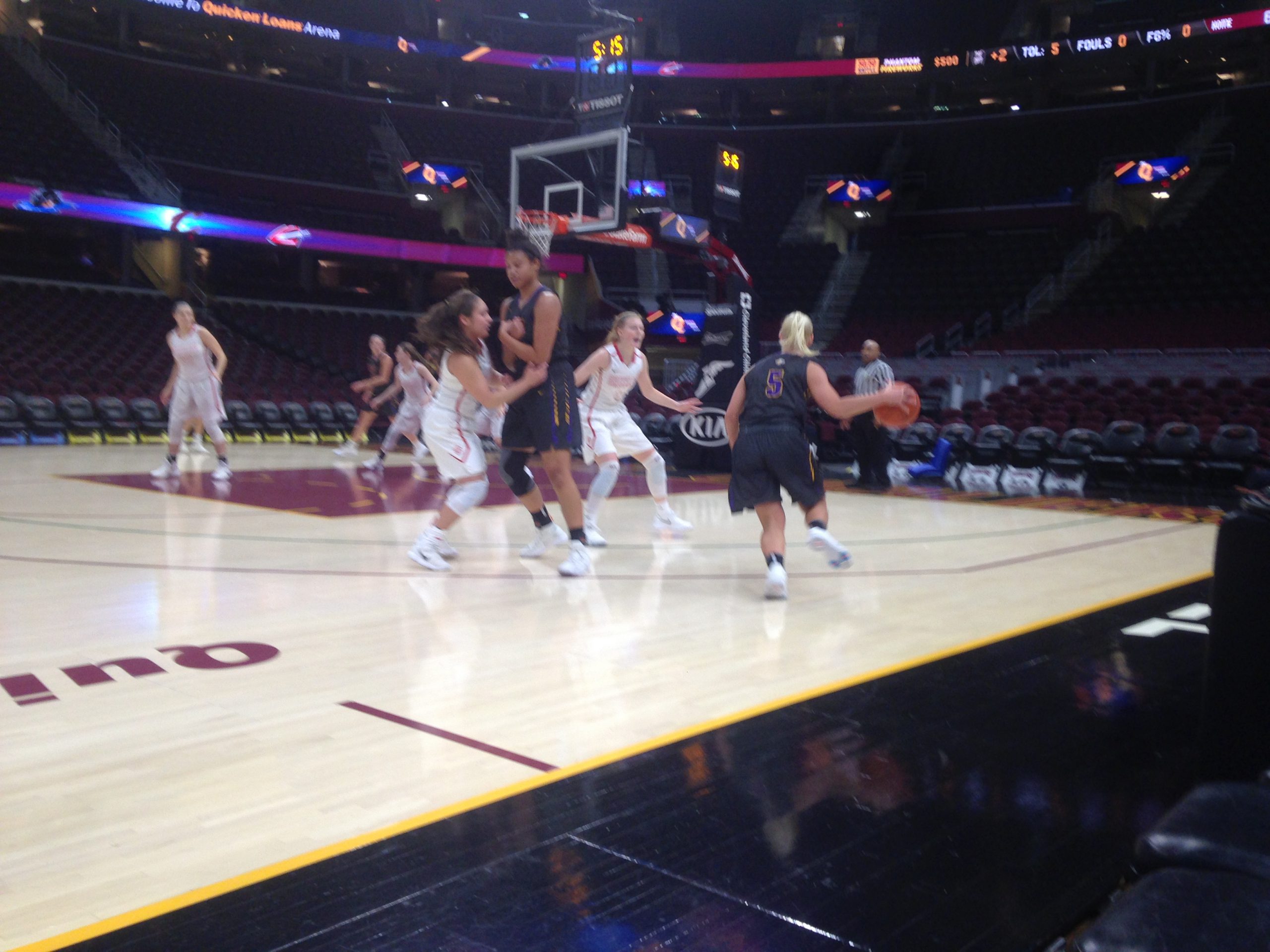 Cleveland, Ohio – Three players scored in double figures for Wadsworth as the Lady Grizzlies utilized a 13-0 run in the second quarter to defeat Avon, 52-31, in a Tuesday afternoon contest at Quicken Loans Arena in downtown Cleveland.
After a back-and-forth first quarter, which ended with Wadsworth leading 14-13, the second quarter was all Wadsworth, as they went on a 14-0 run, and used suffocating defense to create buckets on offense and increase their lead to 28-13 before halftime.
Wadsworth would start the third quarter with a 10-0 run, and increase their lead to 38-13 before Avon junior guard Rachel Hapanowicz made a basket with 4:19 left in the third quarter.
Wadsworth head coach Andrew Booth credited his team for playing great on both ends of the court.
"I thought we picked up the pace and tempo and that's when we played our best. We ramped it up defensively and got Avon to play faster than they wanted to. When we're able to do that, our defense leads to some offense, and we got great looks at the bucket." said Booth. "Those kids for about the past couple weeks were really excited. I don't think it was overwhelming for them. I know the kids were amped about it. It was really cool to play at Quicken Loans Arena." he added.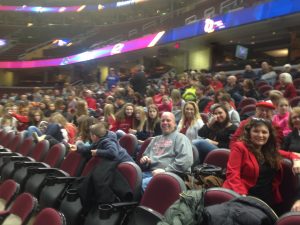 Senior guard and Toledo basketball commit Sophia Fortner, senior forward Payton Banks, and junior forward and University of Georgia volleyball commit Kacie Evans each had ten points to lead the Lady Grizzlies.
"It's a great floor and a great atmosphere. To be on the Cavaliers floor is amazing. I'm really blessed to have the opportunity to be out there with my teammates." said Fortner.
"It felt great to play on a court where all the stars play on. The atmosphere was really different and amazing. It helps us in the future." said Banks.
Toledo commit and senior forward Lexi Lance added eight points, and junior guard Kylie Batey added seven to contribute to the winning effort.
"It's one of my biggest accomplishments of the season to get double-digits in points and I feel like I'm doing really well this year. It's a heck of a journey and it's really cool to play at Quicken Loans Arena." said Evans.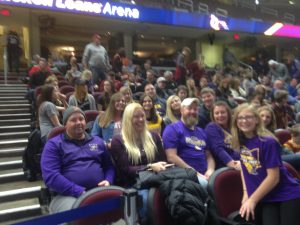 Despite the loss, Avon head coach Meghan Larrick was optimistic about going into the second half of the season.
"We knew Wadsworth was a very physical team from the start. Their style is very physical from start to finish. We had a few moments where they went on a couple runs. We just tried to weather the storm and play hard and get better at what we can do for the rest of the season."
"The SWC (Southwestern) is a difficult conference. It's going to be competitive. team that has the better game We hope we can come through and get some wins in conference continue to build on our success from the first half of the season." she added.
Junior guard Elizabeth Flynn had seven points to lead the Eagles.
"We eventually got into our groove in the fourth quarter, but the second and third were a little rough for us." said Flynn.
Wadsworth improves to 9-1 and travels to Brecksville-Broadview Heights on Wednesday evening.
Avon drops to 7-3 and hosts Westlake on Saturday afternoon.

NEO Sports Insiders Newsletter
Sign up to receive our NEOSI newsletter, and keep up to date with all the latest Cleveland sports news.