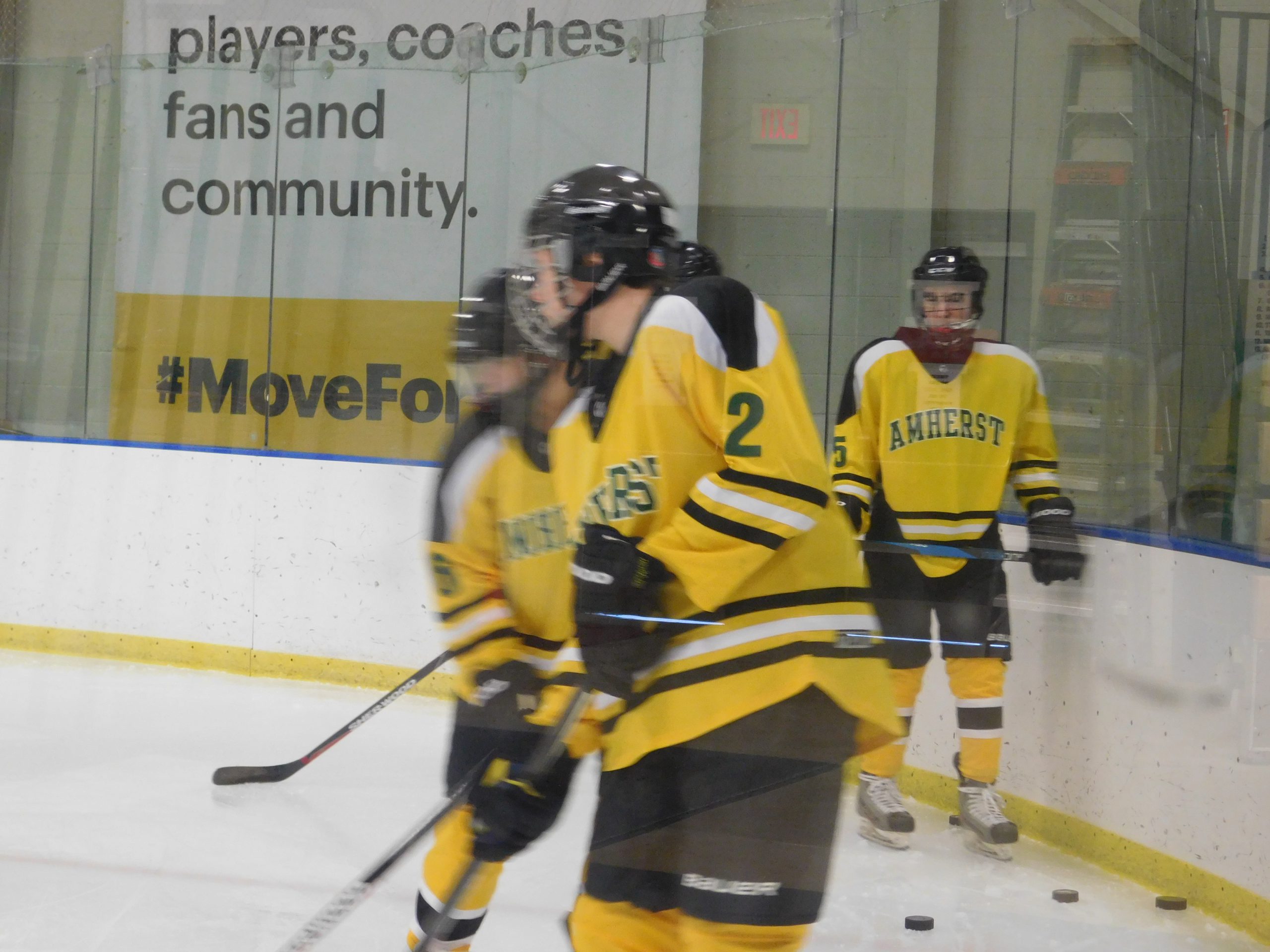 PARMA, Ohio- The second game of the day in the Parma Christmas Tournament took place Wednesday evening between the Amherst Comets and Parma Redmen. The Comets were 11-2 heading into the contest and were fresh off the heels of an 8-3 victory over Brecksville-Broadview Heights. Parma had been struggling as of late, dropping their last five contests while being outscored by opponents by a margin of 37-8.
Today was another tough showing for the Redmen.
Amherst unloaded for five goals in the opening frame to separate themselves early on. Within the first nine minutes of the contest, Tyler Waldecki, Jacob Fekete, and Jacob Kramer all found the back of the net to show how lethally good the Comets' front line is. Kramer scored back-to-back markers, potting an even-strength goal after his power-play strike. Michael Gianuzzi's marker at the 10:39 mark of the first period made the score 5-0 in favor of Amherst heading into the break.
Though it was a quieter middle stanza compared to the first, Amherst still displayed dominance.
Jacob Fekete decided to try on some new headwear before the start of 2018 as he earned a hat trick through only two frames. Gianuzzi hooked Fekete up twice in the fifteen-minute period to help the Comets make it a 7-0 lead over Parma. Gianuzzi had an impressive feat of his own Wednesday night, scoring five points. Gianuzzi assisted on four goals and potted his own marker to spice things up.
Heading into the third period, a telling sign of the game was the shots-on-goal category. Amherst had outshot the Redmen 30-13 heading into the final fifteen minutes. It was pretty remarkable to see how the Comets kept coming with pressure offensively, setting up beautiful puck movement and perfectly executed shots.
The Redmen got on the board in the third period at the 2:14 mark goal but Amherst matched it to make it 8-1. The Comets would cruise to the 8-1 lead Wednesday and improve to 2-0 in tournament play, 12-2 on the season. Parma dropped to 5-10 on the season.

NEO Sports Insiders Newsletter
Sign up to receive our NEOSI newsletter, and keep up to date with all the latest Cleveland sports news.