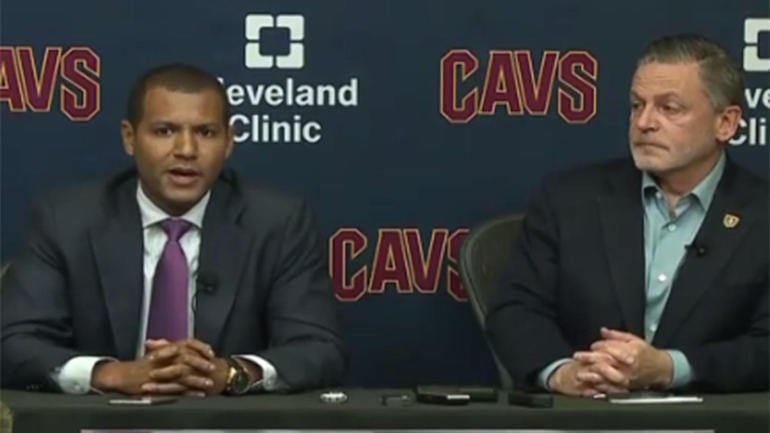 9. Gilbert didn't rule out the possibility of Irving and James opening the season together. The Cavs owner even used Bryant's feuds with the Lakers as an example, referring back to Kobe demanding a trade in 2007.
"I think you also have to look at history sometimes," Gilbert said. "The other Kobe, not this Koby (Altman), Kobe Bryant, I think there was a time he was calling radio stations and saying he was demanding to be traded and won two or three championships after that point. Things happen and you never know. I'm not saying that happens here. The possibilities of what will happen is wide and it's not just one path or one track."
The press conference didn't give any reason to be more optimistic Irving is staying, but the Cavs gave the old "anything is possible" cliche.