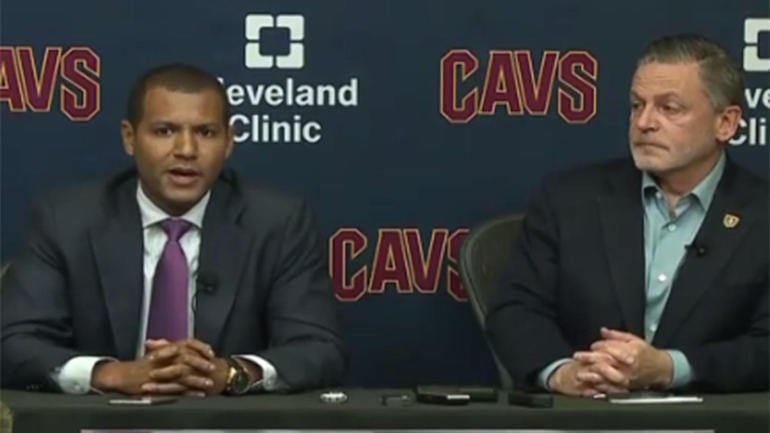 7. Altman is proud of what he and his staff have accomplished so far.
In the midst of all the drama, Altman made a point to let reporters know he's happy with some of the moves the organization has made. He cited re-signing Kyle Korver to a three-year extension, signing Jose Calderon and Jeff Green, and adding Derrick Rose as upgrades compared to last season. He noted how the team has improved on the defensive end especially, but it's kind of hard to know how much the team has improved when Irving seems to be on his way out of town for a mystery package of goods.
The new general manager tried to keep things positive.
"To sign a former MVP, that's not a bad first day," Altman said.
Altman and Gilbert tried to make light of the situation at times, but it didn't exactly change the reality of how hectic this time period is for the organization.