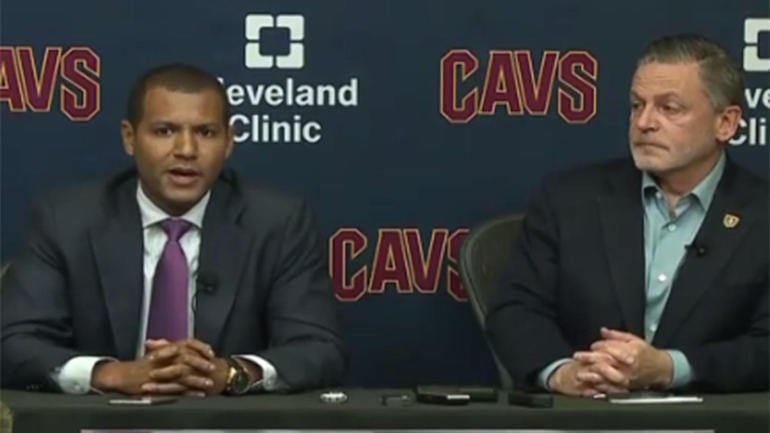 8. Atlman has strong faith in head coach Tyronn Lue. When asked about Irving for the third time of the press conference, Altman once again declined comment, but made a point to acknowledge Ty Lue as "the rock of our team."
While Irving, LeBron and the Cavs' front office have been going through what appears like turmoil and what Gilbert called "a fluid situation," Lue has stayed out of the public eye and has yet to comment on the matters.
One of the strange coincidences is that Lue was a member of the Los Angeles Lakers back when Kobe Bryant and Shaquille O'Neal had their disagreements. It must feel somewhat like deja vu for Lue right now.