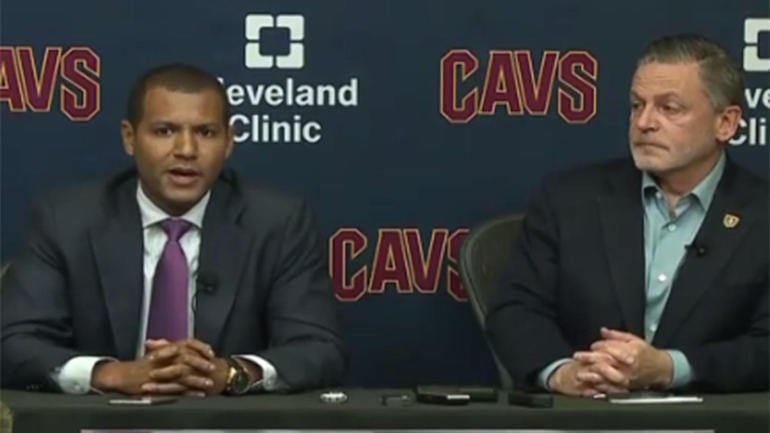 10. Gilbert sarcastically said he expects Irving to be with the Cavs at training camp.
"Sure, I expect him to be in training camp," he said when asked if Irving will be with the team in September.
"He's under contract for two or three more years depending on his contract," (Irving has a player option in 2019).
Gilbert's explanation was that Irving is a Cavalier until he's not. It seems like a matter of when, not if.