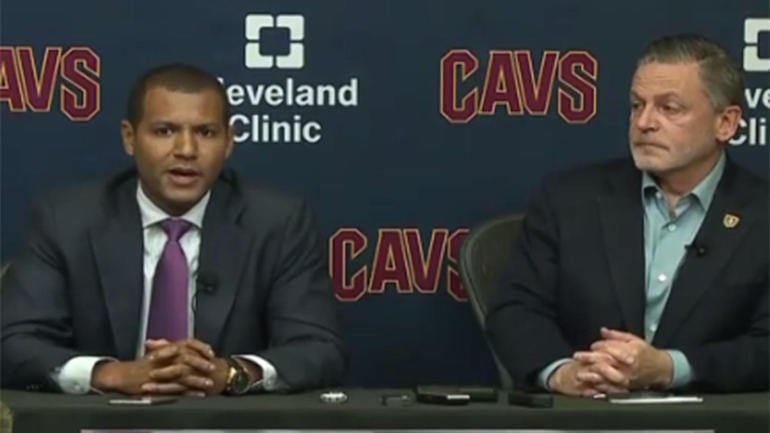 4. Altman believes LeBron James is committed to Cleveland on a personal level.
"LeBron remains deeply committed to this organization," Altman said. "He remains deeply committed to this team and deeply committed to this city. He has deep roots to this city. And it means a lot to him to be here and compete for championships for years to come. That's his goal, and so we have shared goals."
This isn't really news, but it was pretty much the best explanation Altman could give as to what he believes LeBron's reasons are to stay beyond the summer of 2018.