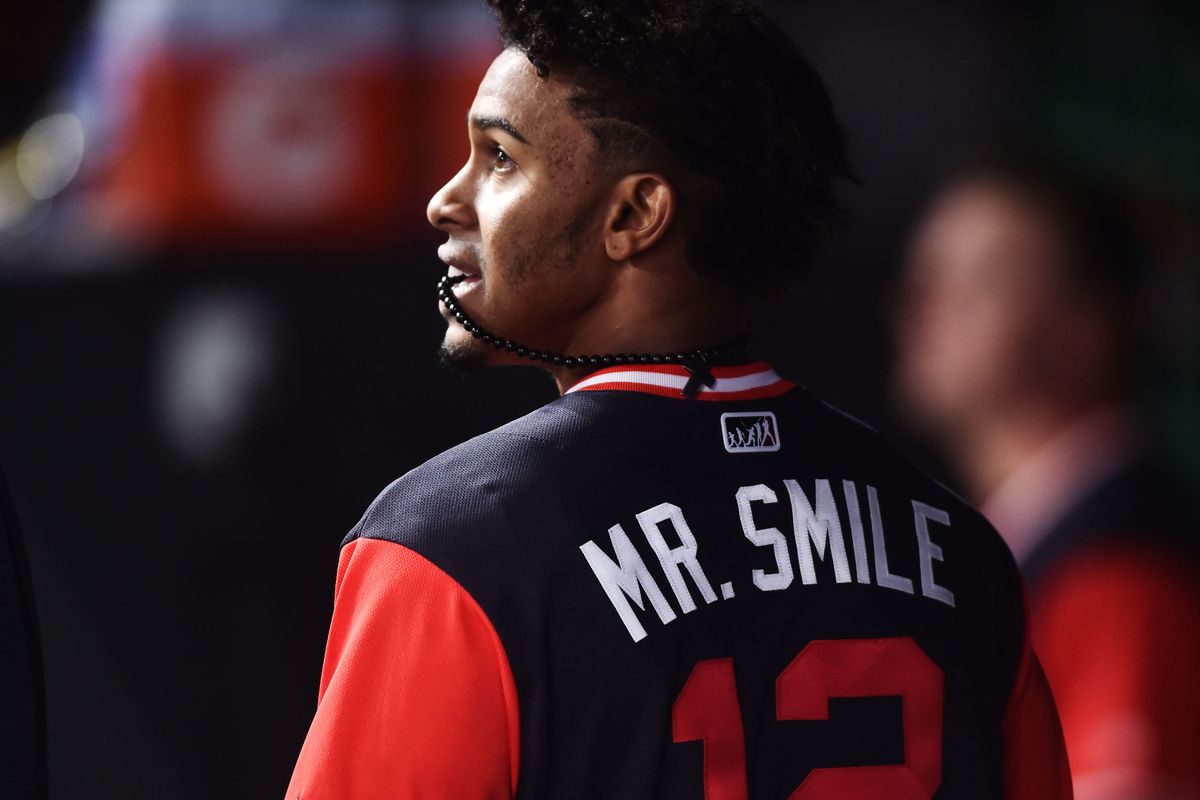 CLEVELAND – For the second straight season players around Major League Baseball will wear special 'nickname' jerseys for 'Players Weekend,' to be played on Friday August 24th through Sunday August 26th.
The Indians that weekend will be on the road in Kansas City taking on the Royals, but you can purchase the jerseys of your favorite Indians players HERE with their special nicknames on the back.
Here's the complete list of Tribe nicknames this season, with plenty of them repeats from last year.
Cody Allen: "CHICKEN"
Yonder Alonso: "MR. 305"
Cody Anderson: "BIG RIG"
Trevor Bauer: "BAUER OUTAGE"
Shane Bieber: "NOT JUSTIN"
Michael Brantley: "JUNIOR"
Melky Cabrera: "MELK MAN"
Carlos Carrasco: "COOKIE"
Lonnie Chisenhall: "BIGLON"
Adam Cimber: "CIM"
Mike Clevinger: "SUNSHINE"
Rajai Davis: "RAJ"
Edwin Encarnacion: "RIVERA"
Yan Gomes: "GOMER"
Erik Gonzalez: "LA PARITA"
Nick Goody: "GOODS"
Brandon Guyer: "LA PIÑATA"
Brad Hand: "BROTEIN SHAKE"
Jason Kipnis: "DIRTBAG"
Corey Kluber: "KLUBER"
Francisco Lindor: "MR. SMILE"
Leonys Martin: "THE ASERE"
Andrew Miller: "MILLER TIME"
Tyler Naquin: "BILLY"
Dan Otero: "OT"
Oliver Perez: "OLLIE"
Jose Ramirez: "ENRIQUITO"
Roberto Perez: "BEBO"
Neil Ramirez: "RAMMER"
Danny Salazar: "SALLY"
Josh Tomlin: "SCRUBS"