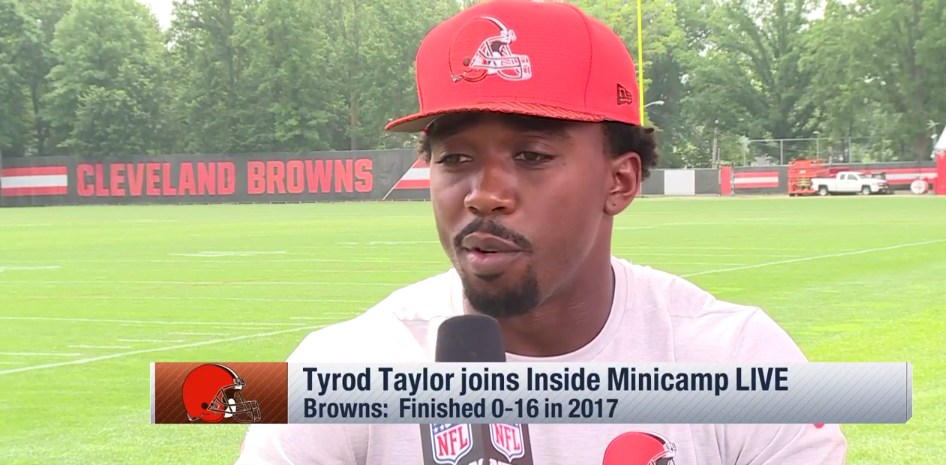 BEREA, OH – A year ago, quarterback Tyrod Taylor was focused on leading the Buffalo Bills to the playoffs for the first time in 17 years. He did just that, but ending the longest active playoff drought in pro sports brought Taylor no security with Buffalo.
Come March, the dual-threat QB was shipped westward, down I-90 to Cleveland in exchange for a third-round pick. Now, as Taylor prepares for his first season with the Browns – the new owners of the NFL's longest postseason dry spell – slated as the starter, he's found new motivation thanks to his former team.
"I'm definitely motivated [by them trading me]," Taylor admitted in an interview, Wednesday with the NFL Network. "Things didn't end the way I would have liked it to in Buffalo, but God has a plan. They wanted to move forward and we're still in a good position [here in Cleveland].
That's not all. Taylor also envisions exacting some revenge on the franchise he spent three seasons starting under center.
"We could possibly see those guys in the playoffs, or knock those guys out of the playoffs," he said with a smirk. "I would definitely love that, it's definitely added motivation. I take that to work with me every day."
For that to happen, Taylor has to first focus on getting the Browns turned around after a forgettable 0-16 season and into the playoffs for the first time since 2003. As for Buffalo, they'd have to earn a postseason berth for a second consecutive year, something they haven't done since 1998 and 1999.
The two teams don't cross paths during the regular season but will square off in Week 3 of the preseason, with minimal stakes compared to the scenario Taylor laid out.